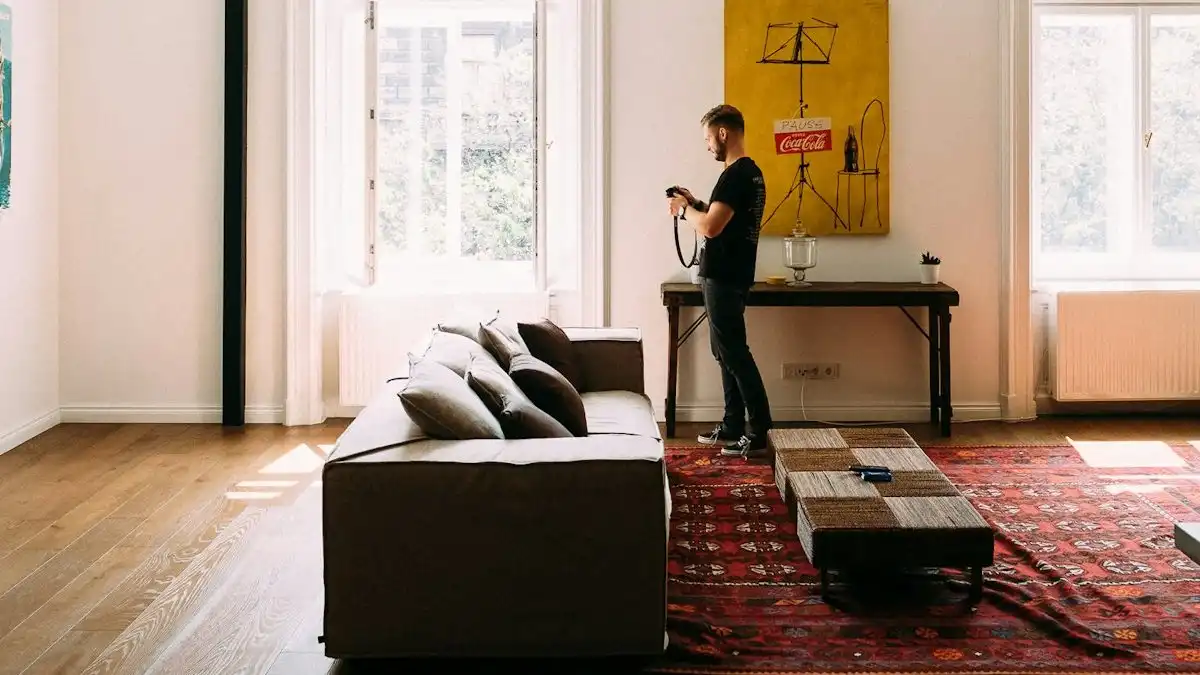 Buying an investment property can be a lot of work if you don't know what you're doing. But we're here to help you out. Once the settlement has occurred and you've got the keys to your new property, what next? It's time to find a tenant!
Find a property manager
Before you can start sifting through tenant applications, you first have to decide whether you'll hire a property manager or manage the property yourself. While hiring a property manager might cost you in fees, it will save you time in the long run. Managing a property can be quite time consuming.
Essential questions to ask if you decide to go with a property manager
Are you the property manager that will be looking after my property? And if not, who will be? Is it just one person managing my property or a team?
How many years have you been managing property? And, how many years have you been with the current agency?
How many properties do you and the agency look after? This will give you a clear picture of how much time your property will get.
What is the procedure for checking potential tenants? Do you check credit history, past rental history and current employment?
What happens if my property needs urgent maintenance?
What are the full costs involved with using the agency? The three main upfront fees should include: A management fee, letting fee and admin fee. Be sure to check if there are any other costs involved.
How many inspections should my tenants expect? And are there additional costs involved?
What communication will I receive throughout the year? Will I get property inspection reports? Monthly updates? Rent reviews and vacation updates?
How much do you estimate my property will rent for?
What is the procedure if my tenant doesn't pay rent?
Hold an open home inspection
If you decide to manage the property yourself, you'll need to set up an open home and prepare the right documentation. By preparing the right information you can be assured that everything about the property has been explained and is by the book. This will hopefully also answer any questions and help seal the deal.
How to prepare a property brochure
A property brochure should be printed and ready to hand out to all potential tenants as they walk through your open home. We recommend printing them on a nice, glossy paper to make the photos stand out. Below you'll find a list of our key points to mention in your brochure:
Property address
Rental Price
Potential move in date
Your contact information
Description of the property
Photos of the property
Total square footage
Number of bedrooms and bathrooms
Size of bedrooms and bathrooms
Furniture or appliances that are included
Outdoor spaces
Parking
Any special features included in the property (fireplace, deck, courtyard, rooftop, pool, laundry etc)
Allowances - pets, smokers etc. Make sure you research pet allowances in your state before you finalise your brochure, as some areas differ.
After listing the property with the appropriate real estate websites online, pick a date and time to allow potential tenants to inspect the property. In order to show case your property, try:
Opening the doors and windows.
Setting up fresh flowers.
Putting out snacks.
Once people start to arrive, make sure you greet them, hand out your brochure and show them around the property. Try and make a mental note of the people that attended.
Who was organised?
Who had an application already filled out?
Who showed genuine interest in the property?
Compare applications
Once people have seen your property, hopefully the applications will start coming in. Don't just skim the applications. Start by removing any applications you're uncomfortable with-any that are incomplete or don't have completed references.
Next, take your time to examine each application carefully.
How often has the tenant moved? Is this due to their own choice or are they being evicted?
Does the tenant have a regular source of income?
What do their references have to say? Make sure you call previous landlords and their professional references.
Have they had their bond withheld previously? If so, why? If you're satisfied with the answers to these questions, move these applications to the maybe pile. Then you can make an informed decision.
While you have the right to pick a tenant of your choice, you aren't allowed to discriminate based on:
Gender
Race
Age
Religion
Disabilities
Set your expectations
Throughout this process, you need to ensure you have set the right expectations. Keep in mind the type of tenant your property might attract. For example, if it's close to a university, you'll probably attract university students wanting to live in a share house. Apartments located in the inner-city might attract young professionals. Houses in the suburbs, close to local schools, might attract families with children. Keep in mind the average rent prices for the area you've bought in. This will also help you set the rent prices at a reasonable rate.
What to do when things go wrong
Unfortunately, accidents happen. All landlords should have insurance to cover damage to the property or injuries to people on the property, including tenants and their guests. But what happens when your tenant misses a few rent payments, stops paying all together, or repeatedly damages the property by throwing parties every weekend? You may need to consider enforcing your rights under the rental agreement, including giving the tenant a notice to vacate. Research your options if this was to take place. On the other hand, this is where a property manager could come in handy. Real estate agents will have processes in place to manage these types of situations. If you're thinking about buying an investment property, start comparing home loans to get an idea of repayments or try our free Infochoice 'Where can I afford to buy' calculator.