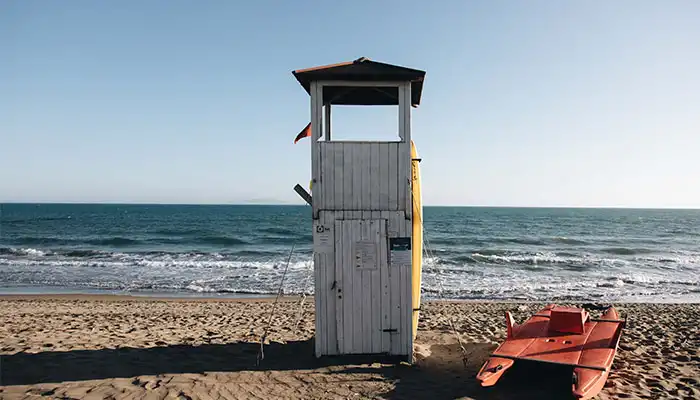 About to take a plunge into the QLD property market for the first time? You're in luck. You may be eligible for financial assistance to help reduce your upfront costs and get the keys to your dream home sooner.
---
Advertisement
---

Variable
More details
INCLUDES NOV RBA RATE INCREASE

loans.com.au – Variable Home Loan (LVR < 90%)

Variable
More details
FEATUREDRefinance onlyAPPLY IN MINUTES

Unloan – Variable Rate Home Loan – Refinance Only

No application or ongoing fees. Annual rate discount
Unlimited redraws & additional repayments. LVR <80%
A low-rate variable home loan from a 100% online lender. Backed by the Commonwealth Bank.

Variable
More details

Reduce Home Loans – Rate Cutter Home Loan (LVR < 60%)
Important Information and Comparison Rate Warning
How does the QLD First Home Owner Grant work?
The QLD First Home Owner Grant (FHOG) gives eligible first home buyers $15,000 towards buying or building a new home worth less than $750,000.
To be eligible, QLD first home buyers must be buying or building a new house, unit, duplex, or townhouse to live in - this also includes the value of the land. So unfortunately, existing properties won't qualify for the grant.
However, you may be eligible for the grant if you buy an established property that has been substantially renovated. Huh? Well, according to the Queensland Revenue Office this means:
When all, or most, of the structural or non-structural components of a building are removed or replaced. Most of the rooms in the building must have been affected, and the renovations must have affected the building as a whole.
If you're applying with a partner, only one $15,000 grant is available per household.
The QLD FHOG serves as a great way to boost your house deposit. But chances are the one-off $15,000 won't be enough for an entire deposit. Remember, in order to avoid paying Lenders' Mortgage Insurance (LMI), you need a deposit of at least 20% and lenders will want to see that you've genuinely saved up for most of the deposit yourself. For example, a cash gift from a relative will not do.
First Home Owner Grant eligibility
Before you go ahead and apply for the QLD $15,000 FHOG, make sure you confirm whether you meet the following eligibility conditions:
Each applicant must be 18 years or older.

At least one applicant must be an Australian citizen or permanent resident.

You must be a person, not a company or trust.

You must not have previously received a FHOG in any state or territory in Australia.

Neither applicant must not have owned a property previously.

You must move into the home as your principal place of residence within one year of the completed transaction, and live their continuously for six months.
How to apply for the First Home Owner Grant in QLD
To receive the grant, you must apply within one year of your title on the home being registered or within one year of the home build's completion, with extensions available upon request.
To submit an application for the Queensland First Home Owners' Grant, you can do so through either an approved lender or with the Office of State Revenue (by post or email).
Typically, the fastest way to receive the FHOG is applying through an approved agent (e.g. lender) as they will manage your application for you.
Either way, you'll need to fill out the Queensland Treasury's First Home Owners' Grant application form PDF and attach the usual supporting documents which include:
100 points of ID - driver's license, birth certificate, domestic or foreign passport etc.

Other ID categories - Medicare card and proof of your current address such as a utility bill.

A copy of your building contract if you're buying vacant land.

A list of renovations if you've bought an existing property and substantially renovated it.
Are there stamp duty exemptions for first home buyers in QLD?
Concessions and exemptions are available to reduce the amount of stamp duty you need to pay when buying a home.
Under the first home vacant land concession, you pay zero stamp duty as long as your block of land is valued under $400,000. You can save up to $7,175.
First home buyers purchasing a property under $550,000 pay no stamp duty and can save up to $15,925.
You do not have to be an Australian citizen or permanent resident to claim a concession, but you must meet the eligibility criteria.
Additionally, savings on stamp duty may still be available if you pay between $500,000 and $550,000 for your first home.
Alternative government schemes you can apply for in QLD
Interested in applying for other grants in Queensland? Consider the following.
First Home Guarantee - First home buyers can purchase a home with a deposit as low as 5%, without the need to pay LMI.

Family Home Guarantee - The Family Home Guarantee allows 5,000 single parents (every financial year) to secure a home loan with as little as a 2% deposit without having to pay LMI. First home buyers and previous homeowners can apply.

Regional First Home Buyer Guarantee - Targets first home buyers in regional Queensland who are looking to purchase a home with as little as a 5% deposit without having to pay LMI.

First Home Super Saver Scheme - First home savers can make voluntary concessional (taxed at a discounted rate of 15%) and non-concessional (already taxed at marginal rate) contributions into their super fund which can be later withdrawn for a house deposit.

Help to Buy Scheme - From 2024, the Help to Buy scheme allows an eligible participant to co-buy a home with the government. Buyers purchasing a home can receive an equity contribution of between 30-40% (depending on new or existing home) from the government. A minimum 2% deposit is required and LMI is waived.