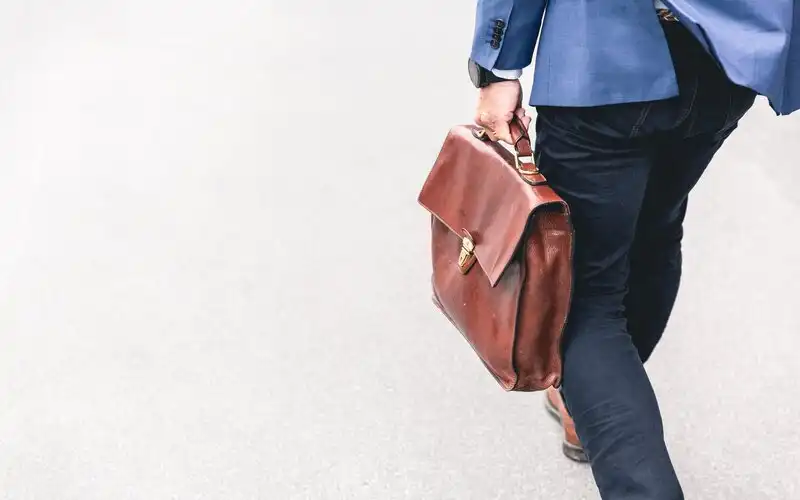 Employment rebounds in August
The unemployment rate was steady at 3.7% in August
An extra 65,000 people found themselves employed, while 3,000 found themselves without employment
The RBA forecasts the labour market measure to reach 4% by the end of the year
However a large portion of this was part-time jobs, with 62,100 added; the underemployment rate rose 20 basis points to 6.6% - 60 basis points higher than August 2022.
The participation rate rose to 67%, which is a new record; the employment to population ratio rose 10 basis points to 64.5%, and ABS head of labour statistics Bjorn Jarvis said Australia's market is still incredibly tight.
"The large increase in employment in August came after a small drop in July, around the school holiday period. Looking over the past two months, the average employment growth was around 32,000 people per month, which is similar to the average growth over the past year," Mr Jarvis said.
The level of hours worked fell 0.5% over the month but remains 3.7% higher than August 2022.
"The strength in hours worked over the past year, relative to employment growth, shows the demand for labour is continuing to be met by people working more hours, to some extent," Mr Jarvis said.
That said, despite more hours worked, GDP results released last week show GDP per hour worked fell by 2.0% over the June quarter, back to 2016 levels.
This has economists and the RBA concerned, with higher wages and more hours worked, but not necessarily extra production of goods and value.
"There have been two main drivers of a rising participation rate," CommBank senior economist Belinda Allen said.
"Net overseas migration has been very strong, the latest numbers suggest it is running at around 500,000, much higher than the forecasts contained in the May Budget.
"New migrants generally have a higher attachment to the workforce.
"Cost of living pressures and the tight labour market have also seen the supply of labour shift higher.
"As a result around 35,000 jobs need to be added each month to keep the unemployment rate steady."
The unemployment rate has bounced between a low of 3.4% and a high of 3.7% since June 2022, but that's not expected to be the case for much longer.
The Reserve Bank of Australia (RBA) forecasts the unemployment rate to reach 4% by December and 4.5% by the end of 2024.
Low unemployment was one factor driving inflation higher in recent years, leading the RBA to embark on its fastest rate tightening cycle on record.
Now, the cash rate has been held at 4.10% for three consecutive months and many economists are expecting the next move the central bank makes to be a cut.
The RBA has previously indicated that around 4.5% would be a non-inflationary unemployment rate.
"The current cycle still has way to run, but it is possible that Australia can sustain unemployment rates below what we have had over the past 40 years," RBA governor Philip Lowe said in his farewell speech earlier this month.
"If so, this would be a very good news for both the economy and our society."
RBA deputy governor Michele Bullock will become governor on Monday.
"Headline indicators report a very strong employment report, but the bias towards predominantly part-time employment should temper exuberance," said Dwyfor Evans, head of APAC macro strategy at State Street Global Markets.
"The most notable indicator is all-time highs on the participation rate and this indicates flexibility in the labour market that should moderate wage demands.
"There is little here to move the dial for the RBA, with the release of weaker consumer inflation expectations data for September a better indicator for policy inertia over coming months."
---
Prior to the release of the latest unemployment figures, economists at three of the big four banks were in agreeance that any change would be relatively benign.
Those at NAB were expecting the biggest increase in employment and were still off the mark.
They forecasted jobs growth to come in at 50,000, dragging the unemployment rate to 3.6%.
"For employment, expect a notable improvement after a July decline that looked to reflect shifts in seasonal patterns around school holidays rather than genuine softness," NAB economist Tapas Strickland said.
Westpac experts also tipped unemployment to drop 10 basis points and jobs growth of 40,000, while those at ANZ were forecasting 30,000 new jobs to appear in the data.
CommBank was the outlier, correctly tipping unemployment to be flat month-on-month.
| | | |
| --- | --- | --- |
| | Unemployment Rate | Gain in Employment |
| ABS results | 3.7% | +65k |
| CBA forecast | 3.7% | +40k |
| Westpac forecast | 3.6% | +40k |
| NAB forecast | 3.6% | +50k |
| ANZ forecast | 3.6% | +30k |
Image by Marten Bjork on Unsplash