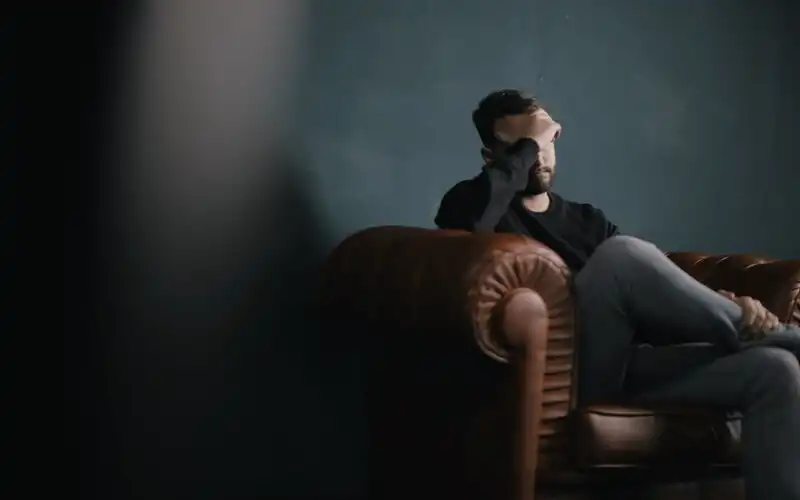 The payday loan fees were tantamount to "taking the food from babies' mouths": Expert
ASIC has

commenced

legal action against short-term credit providers Cigno Australia, BSF Solutions, and their respective directors
The watchdog claims the companies provided nearly $35 million of payday loans in the second half of 2022, on which they charged more than $70 million of fees
Related entities were found guilty of engaging in credit activities without a credit licence earlier this year
Financial Counselling Australia CEO Fiona Guthrie said the companies' business model factors in the typically sluggish pace of regulators
The Australian Securities and Investments Commission (ASIC) is suing short-term credit providers Cigno Australia and BSF Solutions, as well as their respective directors Mark Swanepoel and Brenton James Harrison, on allegations they provided credit without a licence.
ASIC alleges Cigno Australia and BSF Solutions handed out nearly $35 million worth of payday loans to more than 100,000 customers under a 'no upfront charge loan model' between July 2022 and December 2022.
They are also alleged to have charged more than $70 million of fees to those customers, with some facing fees totalling more than 600% of the value of their loan as of today.
"ASIC believes that this credit model has been designed to avoid consumer protection laws so as to enable these companies to charge significant fees to consumers, many of whom are vulnerable and in financial distress," ASIC deputy chair Sarah Court said.
Under the credit act, those providing credit for a short period (under 62 days) don't need a credit licence unless the fees and charges billed to customers exceed 5% of the amount of the loan or the interest rate is more than 24% per annum.
The legal action was welcomed by Financial Counselling Australia CEO Fiona Guthrie, who said Cigno's behaviour was tantamount to "taking the food from babies' mouths".
"This company has basically thumbed its nose at the law and is a perfect example of the damage that can be done before the regulator is able to catch up," she said.
"Indeed, knowing that a regulator has many steps to go through before they can take enforcement action is factored into the business model."
The watchdog claims that Cigno Australia marketed small loans to customers, processed applications, and managed repayments while BSF advanced those loans.
Cigno Australia allegedly charged borrowers a weekly account keeping fee, default fees, and change of payment scheduling fees, totalling $34 million, $24.7 million, and close to $4.8 million respectively.
Meanwhile, BSF was said to have charged approximately $6.6 million of late payment fees.
ASIC is hoping to permanently restrain Cigno Australia and BSF from engaging in credit activities or accepting fees relating to no upfront charge loan models.
The regulator is also calling for Mr Harrison and Mr Swanepoel to be banned from being involved in businesses engaging in credit activity.  
"Cigno and BSF Solutions are blatant in their exploitation of people who are in financial strife, making their situations infinitely worse and it is time the law closed them down for good," Consumer Action Law Centre CEO Stephanie Tonkin said.
"We still hear weekly from Cigno clients calling our helplines, who are on Centrelink or very low incomes, with legacy loans, paying eye-boggling interest and penalty fees, lured into disastrous debt cycles.
"ASIC's action sends the right message to unscrupulous lenders who try to skirt regulation and take advantage of financially vulnerable people in the midst of a cost-of-living crisis."
According to the Consumer Action Law Centre, many people with a Cigno loan likely have a legal basis to stop making repayments.
It recently launched an online tool to help customers get out of paying their Cigno loans.
---
It's not the first time the two payday loan providers have been caught up in the courts after ASIC intervention.
The Federal Court found related entities Cigno and BHF Solutions guilty of engaging in credit activities without holding an Australian credit licence earlier this year.
When the watchdog commenced the proceedings in 2020, BHF Solutions was writing more than 1,000 loans each day.
Those loans – which look virtually the same as those currently under litigation, the Consumer Action Law Centre notes – were designed to circumvent Australian credit laws, ASIC deputy chair Karen Chester said at the time.
"ASIC expects that Cigno and BHF Solutions will notify any affected consumers to ensure they are not paying any fees or charges covered by the injunctions," she said.
Image by Nik Shuliahin 💛💙 on Unsplash.