Micro-investing and spare change round-up apps are getting more popular in Australia. In this article we compare two of the most popular - RAIZ and SPACESHIP VOYAGER.
If you've always kept your loose change in a jar to save up for holiday spends or other treats, you might wonder how to carry on doing this now that you're pretty much completely tap & go. The good news is that your loose change can work much harder for you now than it ever did in a jar if you use a micro-investing app.
What is micro-investing?
Micro-investing is for would-be investors who don't have a huge amount of money to put into a fund.
Most people micro-invest by using an app that rounds up their virtual "loose change" when they make card and bank account transactions. If you buy a coffee with your card or phone for $2.75, for example, 25 cents 'change' is put into your investment fund, where it's instantly diversified and used.
Those 25 cents, if you buy a coffee on every commute, all add up to $60 by the end of the year. Put together with all the rest of your loose change, you could have a decent investment fund in 12 months.
Two of the most popular micro-investment apps are Raiz (previously known as Acorns) and Voyager Spaceship. Both of these micro-investing apps give Australians the opportunity to invest with as little as $5 and offer exposure to the ASX as well as global exchanges.
Raiz Invest is a round-up app, whereas Voyager lets you make a pre-determined deposit each week (which could be made up from your round-up change).
There's no minimum deposit with Voyager, whereas you'll need $5 worth of loose change to start the ball rolling with Raiz.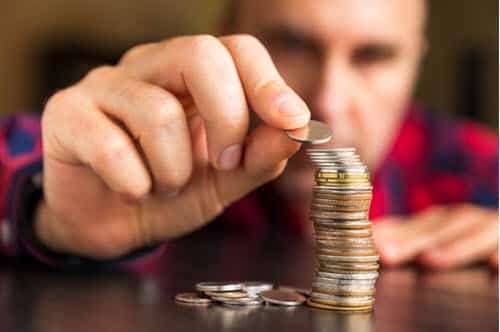 Which round-up change app is best?
When you're looking at Raiz Acorns vs Spaceship, you might think there's not much difference, but there's a few things to consider.
Portfolio options
Raiz offers six investment portfolios ranging from Conservative to Aggressive. It also has its Emerald portfolio for green or ethical investors.
Spaceship offers two portfolios - the Index portfolio and the Universe portfolio. Index invests in the larger, more well-known 200 household brands whereas universe focuses on 100 global companies with high-growth tech stocks.
Investment strategy
Raiz investment portfolios invest in seven local and international exchange traded funds (ETFs). ETFs trade on exchanges like conventional shares and they track a particular market index, giving access to lots of underlying assets. You don't own any of the stocks, you own units in the actual ETF.
Voyager has investment managers who hand-pick individual stocks from portfolios. These are managed funds, so you'll own units in these funds rather than in the actual stocks.
The fees
Raiz charges $1.25 a month for balances of $5,000 and under and 0.275 per cent per year on balances over $5,000.
Voyager doesn't charge any fees for balances under $5,000. The Index portfolio charges 0.05 per cent per year on any money over $5,000 and the Universe portfolio charges 0.10 per cent per year on amounts over $5,000.
The risk level
With Raiz you can be as cautious or as aggressive as you like, depending on your risk appetite. Voyager's portfolios are both 'high-risk' (or aggressive) because they trade in listed companies and tech.
International investing
Raiz' portfolios invest in seven different ETFs in Australia, Asia, Europe and the US. With Voyager you get a mix of Australian companies on the ASX and global companies on various global exchanges.
Ethical investing
Raiz' Emerald portfolio invests in socially-responsible companies both at home and abroad. Voyager doesn't have an ethical option yet.
Payment options
Raiz' Round-Ups feature is linked to your bank account and rounds up all your transactions to the nearest dollar, adding the loose change to your investment fund. You can also add extra money - of any amount - whenever you'd like.
With Voyager, you decide how much you'd like to invest every week, fortnight or month and set up a direct debit. You can also add extra amounts, including lump sums. There's no round-up feature.
Are there dividends?
If your EFT's underlying stocks pay out dividends then you'll receive them. They're automatically reinvested into your Raiz account to help it grow, rather than into your bank account and you can track your dividend payments.
With Voyager, you can earn dividends but this is decided by the fund managers on an annual basis. They decide whether dividends and capital gains go to investors and they'll be paid annually.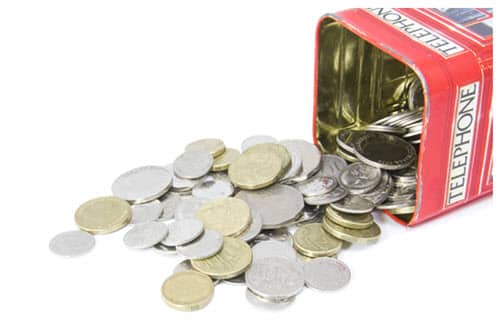 Options for withdrawal
Raiz lets you withdraw money from the account whenever you want. There are no withdrawal fees, but your balance may be worth less than your original investment in times of poor performance. Then again, it could be higher!
Voyager lets you sell units at any time with no exit fees but again, these units might be worth less (or, indeed, more) than they were at the start.
Both apps are available from the App Store and Google Play Store.
Which round up change app is best?
While Raiz offers more investment options, including an ethical fund, its fees are higher than Voyager once you reach $5,000 or more.
Voyager offers lower fees, but more risks - Raiz has a couple of very safe portfolios to choose from - but if you're confident and want to keep your fees down, this platform might be a bit more exciting.
Both platforms, however, offer a fun and informative introduction to investing that doesn't have to involve large amounts of money.
InfoChoice can help you learn about investing, and find out more about which shares might be right for first time investors.
The products compared in this article are chosen from a range of offers available to us and are not representative of all the products available in the market and influenced by a range of factors including interest rates, product costs and commercial and sponsorship arrangements
InfoChoice compares financial products from 145 banks, credit unions and other financial institutions in Australia. InfoChoice does not compare every product in the market. Some institutions may have a commercial partnership with InfoChoice. Rates are provided by partners and taken from financial institutions websites. We believe all information to be accurate on the date published. InfoChoice strives to update and keep information as accurate as possible.
The information contained on this web site is general in nature and does not take into account your personal situation. Do not interpret the listing order as an endorsement or recommendation from us. You should consider whether the information is appropriate to your needs, and where appropriate, seek professional advice from a financial adviser. If you or someone you know is in financial stress, contact the National Debt Helpline on 1800 007 007.