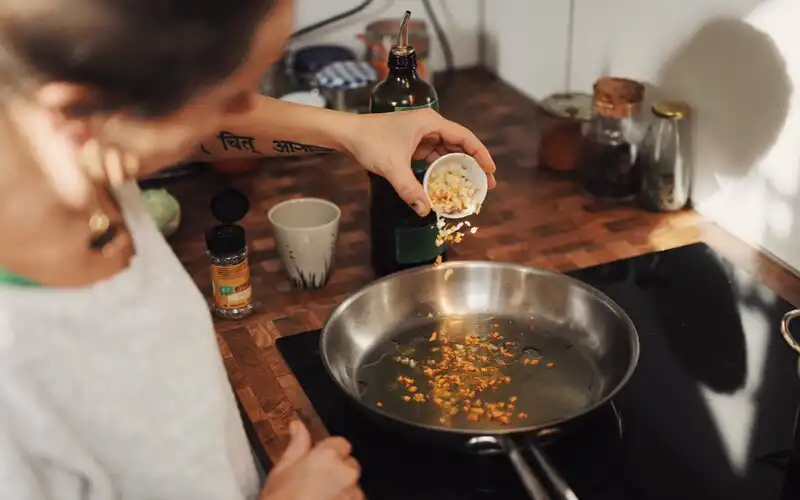 Key points
Australian households could save an average of $450 each year on their energy bills by ditching gas
Making the change from gas hot water systems would make the most difference, saving the nation $2.1 billion a year
Gas appliances are also less efficient than their electric counterparts and are a major cause of indoor air pollution
The majority of the savings would be born from switching over households' hot water systems, with electric models potentially saving the nation $2.1 billion each year.
Gas network connection fees were also found to cost Australia $1.3 billion a year, and that's before a single kilojoule of gas is consumed.
Heating homes with electricity instead of gas would save $1.2 billion each year and switching from gas cooking would save $341 million annually.
The price of gas has increased at more than twice the rate of electricity costs over the last decade, the report from Monash University's Climate Change Communications Research Hub (MCCCRH) revealed.
Wholesale gas prices rose 234% over the 10 years to 2022-23, compared to just 137% for electricity.
On top of that, electric appliances are generally more efficient than their gas counterparts, with a modern split system air conditioner three times more efficient at warming a house than a gas heater.
"Ultimately, electrification is more efficient, cheaper to run, and allows us to tap into our abundant renewable energy resources like solar and wind, and will accelerate the decarbonisation of Australia's economy," MCCCRH project coordinator Amelia Pearson said.
"As gas prices continue to overtake the cost of electricity, electrification makes more financial sense for Australian households."
The report also found household gas use is a major cause of indoor air pollution.
Health impacts from such pollution are more likely to be felt by vulnerable groups such as children, those with respiratory conditions, lower income households, and minority groups.
"Gas cookers and unflued gas heaters are two of the largest contributors to indoor air pollution," MCCCRH research Dr James Burgmann-Milner said.
"Making the switch from gas to electric drastically reduces exposure to pollutants that pose short and long-term health risks."
Up to 12% of asthma cases in Australian children aged 14 years and under can be attributed to household gas cooking, the report notes.
That's said to be comparable to living with a cigarette smoker.
Victorian households were found to consume nearly twice as much gas as all the households across the rest of Australia combined.
Despite that, when it comes to supporting households to reduce their emissions, Victoria and the ACT rank highly.
The Victorian Government will ban gas connections in new homes from 2024 while the ACT has put forward legislation to ban new gas connections from late 2023.
Meanwhile, the report found South Australia, Queensland, and the Northern Territory rate poorly when it comes to providing financial support to reduce household emissions.
Image by Conscious Design on Unsplash.