Guide to the best personal loans for a bad credit rating
Finding personal loans if you have a poor credit history can be tricky but InfoChoice has your back. There are plenty of loans here that just about anyone with provable income can apply for.
The best personal loan for people with a bad credit rating helps the borrower improve their rating by charging reasonable rates and fees and being responsible about collecting debts.
Firstly, if you're looking for a personal loan and you know your credit rating isn't great, then stop and think before you apply for one.
Every application for credit that you make can leave a footprint on your credit report and if you make several applications within a short time then this can damage your rating as it implies financial distress.
But plenty of lenders on InfoChoice will allow you to check your score, get a rate personalised just for you and a conditional loan amount approved, without impacting your credit score or rating.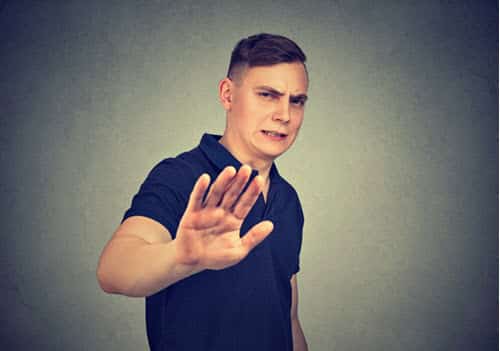 You should also take your time and thoroughly examine every offering you're considering before you apply, to make sure you fit the eligibility criteria and that you understand the fees and interest rates involved.
Ordering a credit report beforehand is useful because you may find entries on it that are outdated, incorrect or due to be removed soon. Dealing with these errors, or just waiting for listings to drop off (if possible), could mean you can apply to mainstream lenders and get better rates.
How does a bad credit loan work?
Bad credit loans work in the same way as standard loans, but there are different interest rates and fees. These loans have significantly higher interest rates as lenders want to compensate for their extra risks.
More about bad credit
If you have a history of defaults, late payments or even bankruptcies, then you have a low to average credit rating. There is some variation within "low to average", however, so the best thing to do is to look at your exact score when you receive your credit report.
More about bad credit rating personal loans
Most loans for bad credit range from $2,000 to $5,000 and there are structures for these loans.
If the loan is for less than $2,000, you'll pay a 20 per cent establishment fee and a monthly fee of four per cent, calculated from the loan's principal.
If the loan is between $2,001 and $5,000, you'll have between 16 days and two years to repay it. You can't be charged more than $400 in establishment fees and no more than 48 per cent p.a. in interest.
Applying online
If you search for bad credit lenders online, this gives you the opportunity to compare a range of lenders, as well as to make a confidential and rapid application.
There may be minimal credit checks
If your credit history is slowly improving, then you could find some lenders that will look at your current circumstances without delving too much into your past. However, you'll still face high fees and interest rates.
Look at the repayment terms
You'll be offered several options for your repayments, as well as the chance to pay by direct debit if this keeps you on track.
High repayments can lead to financial difficulty down the track and can surprise people who haven't made a budget.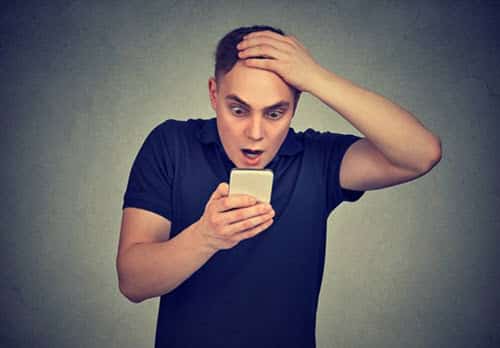 Watch out for disreputable lenders
You shouldn't just think "Which lender will approve a bad credit loan?" You need to check out the lender thoroughly and make sure it's regulated by ASIC and stays within the fees and interest limits.
The downsides of bad credit loans
High fees and inflexible payments
ASIC has sent out a warning to bad credit borrowers about the higher fees involved with bad credit loans and also the inflexibility of the lenders. With most "regular" lenders you'll get some wriggle room for late payments, but bad credit lenders might not be so lenient.
Shorter repayment terms
Most bad credit loans have maximum terms of two years, compared to the five, six or seven years offered by mainstream lenders. Do the maths before committing to a particular loan if your monthly repayments are uncomfortably high.
Establishment and monthly fees can be higher than usual
These add to the overall cost of the loan, so don't forget to factor them in when you're comparing products.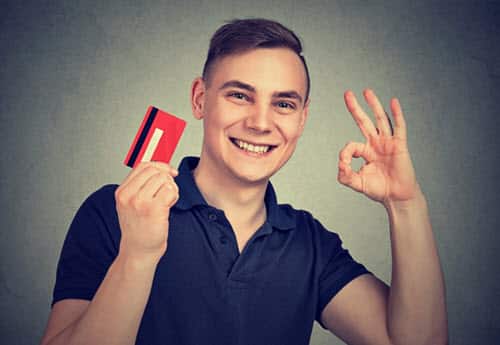 Consider other options for dealing with your financial troubles
Not managing credit card debt and other consumer and utility bills can cause debt problems that are difficult to repay. Managing card debt and spending is essential to maintaining a personal budget.
If you're in financial difficulty, then borrowing small amounts of money at high rates might not be a long–term solution.
You could talk to your utility providers to work out a payment plan or call the National Debt Helpline on 1800 007 007 for free financial counselling.
Alternatively, if you're on Centrelink, then you may be able to get an advance; call 13 1794 for help and advice.
Read more about personal loans in InfoChoice's quick guide on how to get a fast online loan.
Compare personal loans at InfoChoice.
The products compared in this article are chosen from a range of offers available to us and are not representative of all the products available in the market and influenced by a range of factors including interest rates, product costs and commercial and sponsorship arrangements
InfoChoice compares financial products from 145 banks, credit unions and other financial institutions in Australia. InfoChoice does not compare every product in the market. Some institutions may have a commercial partnership with InfoChoice. Rates are provided by partners and taken from financial institutions websites. We believe all information to be accurate on the date published. InfoChoice strives to update and keep information as accurate as possible.
The information contained on this web site is general in nature and does not take into account your personal situation. Do not interpret the listing order as an endorsement or recommendation from us. You should consider whether the information is appropriate to your needs, and where appropriate, seek professional advice from a financial adviser. If you or someone you know is in financial stress, contact the National Debt Helpline on 1800 007 007.