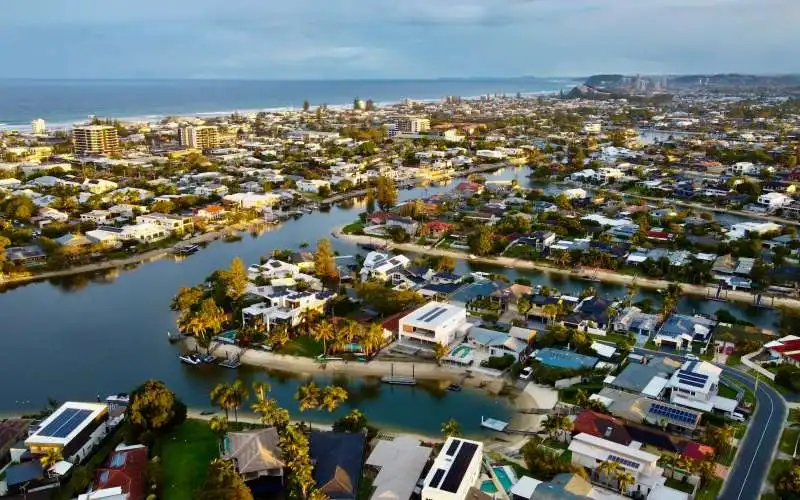 According to InfoChoice's product database in September, out of the 43 institutions that updated their rates, 26 providers made changes to their home loan products.
This is despite no RBA movement recently, and it was another case of the same old story on Tuesday when new governor Michele Bullock opted to leave rates on hold again.
The following changes are for new home loans.
Macquarie Bank increases fixed rates by as much as 26bps
The nation's fifth-largest bank increased many of its fixed-rate products by as much as 26 basis points.
The last time it made such sweeping changes was in late August.
Basic Fixed Owner-Occupied P&I 70%-80% LVR 5 years: 24 basis point increase to 6.39% p.a. (6.17% p.a. comparison rate*)
Basic Fixed Owner-Occupied P&I 70%-80% LVR 2 years: 20 basis point increase to 6.45% p.a. (6.07% p.a. comparison rate*)
Offset Fixed Owner-Occupied P&I ≤70% LVR 1 year: 10 basis point increase to 6.45% p.a. (6.20% p.a. comparison rate*)
Basic Fixed Owner-Occupied P&I 80%-95% LVR 4 years: 26 basis point increase to 6.65% p.a. (6.93% p.a. comparison rate*)
Basic Fixed Investment P&I ≤70% 3 years: 20 basis point increase to 6.45% p.a. (6.22% p.a. comparison rate*)
Basic Fixed Investment P&I 80%-90% LVR 5 years: 26 basis point increase to 6.75% p.a. (7.05% p.a. comparison rate*)
Basic Fixed Investment IO ≤70% 2 years: 20 basis point increase to 6.69% p.a. (6.44% p.a. comparison rate*)
Offset Fixed Investment P&I 80%-90% 2 years: 20 basis point increase to 6.79% p.a. (7.40% p.a. comparison rate*)
Mutual banks that altered home loan rates
Summerland Credit Union increases eco home loans by up to 10bps
Queensland Country Bank increases both fixed and variable rates by 10bps
Great Southern Bank alters variable rates by up to 50bps
Bank First slashes fixed rates by up to 50bps
Photo by Bailey Rytenskild on Unsplash