How much does it cost to refinance a home loan?
What happens when you refinance a home loan?
Refinancing a home loan is leaving the deal you currently have and moving the outstanding balance of your mortgage to another product.
The aim of moving is to switch the balance to a lower interest rate or to a mortgage with more features so that you're spending less and/or happier with your home loan. Or you might be consolidating other debts into your mortgage.
You can refinance your mortgage internally, which is when you stay with your current provider but change the product, or you can migrate to another provider entirely.
Is it a good idea to refinance a home loan?
It is a good idea to compare home loan rates and stay aware of rate cuts and the best rates in the market.
You can even take the InfoChoice Rate Dare and compare your big four home loan rate with the best rates in the market at InfoChoice. If we can't find you a better rate, we'll give you $1,000 (terms and conditions)!
Moving to a rate that's only a fraction of a per cent lower can still make a big difference over the years, especially if you're towards the beginning of your mortgage. There may be fees to pay, but if, after using a refinancing home loan calculator, you see that they're outweighed by the savings you'll make, then they're worth it.
Refinancing case study:
Suzy and Dennis are currently paying 3.1 per cent p.a. on a 25–year home loan with an outstanding balance of $300,000. The monthly payments for $1,438 a month.
Suzy finds a new deal for 2.4 per cent p.a. and they switch to a new loan.
The new monthly repayments are $1,415 month, which over 23 years represents a total saving in interest of more than $40,000.
The refinancing fees are around $1,000 and are dwarfed by the total savings.
Three great home loan rates for refinancers
Athena Home Loans specialise in home loans for refinancers only. Athena currently have rates for owner-occupiers starting at 2.59% pa (comparison rate 2.55% pa) and rates for investors starting at 2.99% pa (comparison rate 2.95% pa).
Go direct to Athena Home Loans interest rates and fees information at InfoChoice.
UBank are an online-only bank brand owned by National Australia Bank.
UBank currently have rates for owner-occupiers starting at 2.99% pa (comparison rate 2.99% pa) for loans over $200K and rates for investors starting at 2.84% pa (comparison rate 3.95% pa) fixed for two years.
Go direct to UBank home loan interest rates and fees information at InfoChoice.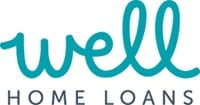 Well Home Loans' Well Balanced home loan has rates for owner-occupiers starting at 2.47% pa (comparison rate 2.50% pa) for loans from $200,000 to $2m, and rates for investors starting at 2.82% pa (comparison rate 2.85% pa) on LVRs up to 90%.
Go direct to Well Home Loans interest rates and fees information at InfoChoice.
Compare home loans from 99 banks and other lenders at InfoChoice.
What are refinancing and early exit fees?
Each individual loan has its own terms and conditions, but the fee structure for refinancing or early repayments are broadly similar.
Government reforms in recent years mean that lenders are not allowed you to charge you more than their costs for exiting a mortgage. That means home loan exit fees are usually hundreds, rather than thousands of dollars in Australia.
Because of government reforms in recent years, big early exit fees apply only to mortgages taken out before 1 July 2011 and to fixed rate home loans.
These fees are also referred to as early discharge or early termination fees and your lender can't charge any more than they'd lose due to your early termination. Some lenders have decided to waive these fees anyway, and sometimes your new provider will absorb them when you migrate over.
The break fees
These fees might apply when you have a fixed rate mortgage and you refinance to another provider before the end of the fixed term.
The application fees
If you're migrating to a new lender then they might charge an application fee. These fees are usually around the $150 mark but can go up to $500 or more.
Some lenders won't charge any, however, or might be prepared to lower their usual fee if they really want your business.
The annual fees
Some packaged loans involve fees of anything from $300 to $750 or so, but these fees are "in exchange" for a discounted rate or for other features and perks, so do the maths before you make your decision.
Lenders mortgage insurance
LMI usually only applies if you are borrowing more than 80 per cent of the property's value and you may need to pay it to the new lender even if you already paid it to the previous provider. Many borrowers try to avoid LMI when refinancing.
LMI is for the benefit of the lender, in case you default or get into other difficulties and it can be expensive. Again, you need to do the maths to see if it's worth it for the savings you'll make over the remainder of your mortgage.
How long does it take to refinance a home loan?
If you're migrating to a new provider it can take from four to six weeks; longer if your current provider takes its time or if you can't get all your documents together straight away. For internal refinancing, this process can be quicker.
There's a lot of fees involved; it refinancing worth it?
In most cases, refinancing is definitely worth it. The only circumstances in which it's not worth are if you're almost at the end of your mortgage or if you're planning to sell before your savings recoup the fees.
When should you refinance your home loan?
If you're on a fixed rate deal, then it's best to wait until this deal ends before refinancing to avoid break fees. Keep an eye on current market rates so you have a good idea of what's out there and also of how much refinancing will cost in fees.
If you're on a variable rate loan, then you'll find it easier to refinance, as well as cheaper, and you should review your deal every 12 months or so to see if there's anything better out there. Right now, mortgage lenders are dropping their rates in line with the RBA's historically low cash rate, so it's a great time to think about switching to a new deal.
Home Loans: The comparison rates are based on a loan amount of $150,000 and a term of 25 years.
WARNING: This comparison rate applies only to the example or examples given. Different amounts and terms will result in different comparison rates. Costs such as redraw fees or early repayment fees, and cost savings such as fee waivers, are not included in the comparison rate but may influence the cost of the loan. Comparison rates are not calculated for revolving credit products.
The products compared in this article are chosen from a range of offers available to us and are not representative of all the products available in the market and influenced by a range of factors including interest rates, product costs and commercial and sponsorship arrangements
InfoChoice compares financial products from 145 banks, credit unions and other financial institutions in Australia. InfoChoice does not compare every product in the market. Some institutions may have a commercial partnership with InfoChoice. Rates are provided by partners and taken from financial institutions websites. We believe all information to be accurate on the date published. InfoChoice strives to update and keep information as accurate as possible.
The information contained on this web site is general in nature and does not take into account your personal situation. Do not interpret the listing order as an endorsement or recommendation from us. You should consider whether the information is appropriate to your needs, and where appropriate, seek professional advice from a financial adviser. If you or someone you know is in financial stress, contact the National Debt Helpline on 1800 007 007.