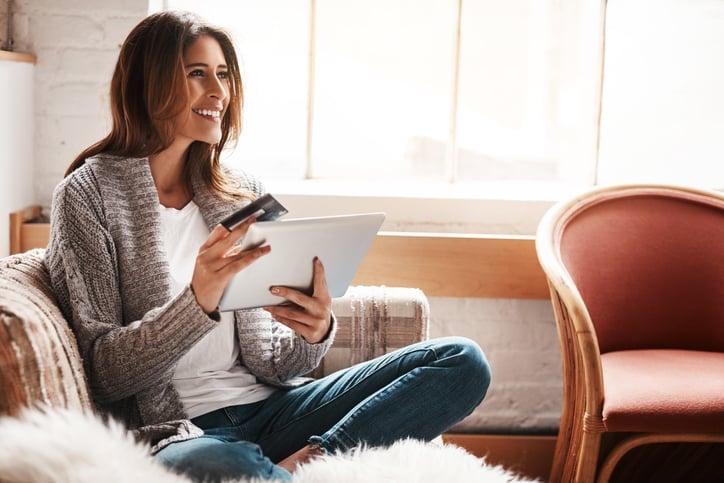 Bankwest is InfoChoice's Credit Card Provider of the Year in the Bank category.
While there is a healthy amount of competition in the credit card market, Bankwest stood out in 2021 with a range of products and features that make it easy for consumers to manage their credit and finances.
Bankwest's consumer-centric approach has seen it take out three awards in the Bank category:
- Balance Transfer - Breeze Classic
- Balance Transfer - Breeze Platinum
- Premium Card - Breeze Platinum
These credit cards are part of a large range of credit cards Bankwest offer including low rate, no fee and rewards cards that suit different customer needs. This approach fits InfoChoice's recognition of individual products that provide outstanding value to customers.
"There are a great range of offers that come with our credit cards to help you manage your spend all in one place, whether it be Easy Instalments to manage repayments in set monthly instalments, to long term balance transfer offers so you can consolidate your debt in one place," said Philippa Costanzo, Bankwest General Manager Everyday Banking.
Bankwest credit cards are good for everyday purchases and debt consolidation.
Some of the highlighted features of Bankwest's credit cards include:
- Complimentary international travel insurance and foreign exchange fee waiver on all Platinum and World tier cards, covering customers for overseas purchases or overseas travel overseas.
- Supporting information and guides to help customers choose and compare credit cards
- Easy Instalment Purchase plans to help customers place larger transactions on a 0% interest monthly instalment plan.
- Features within the Bankwest App to help customers manage their credit card (e.g. Easy Alert payment reminders).
- A digital card within the Bankwest app that allows you to pay for products and services without the need for a physical card. Customers can pay quickly and easily with their smartphone or wearable device and feel safe that the digital card details are only accessible through secure app login.
Breeze credit cards
The Breeze credit cards have an interest free period on purchases of up to 55 days and an ongoing purchase and balance transfer rate of only 9.90% p.a. - customers can also access the current introductory offer outlining zero percent interest for up to 15 months on purchases and balance transfers.
Breeze cards also feature higher balance transfer limits - up to 95% of a customer's approved credit limit.
The cards are separated into two categories, meaning the higher tier gives customers additional benefits.
1. Classic
This is Bankwest's basic credit card and features a $1000 minimum credit limit and foreign transaction fee of 2.95% of the transaction amount. There is no annual fee for the first year. This reverts to $49 per year thereafter.
2. Platinum
Platinum Breeze offers a range of features highlighted by no foreign transaction fees, complimentary overseas travel insurance, interstate flight inconvenience insurance and 90-day purchase security insurance covering loss or damage.
Again, there is no annual fee for the first year, then an ongoing annual fee of $69.
A worthy winner
Bankwest's credit card offering is highly competitive and offers a range of features that make it easy for consumers to manage their money.
"Bankwest is a worthy winner of the InfoChoice 2021 Credit Card Provider of the Year award," InfoChoice CEO Vadim Taube said.
"The award highlights Bankwest's highly competitive credit products, including a range of benefits, low fees and ease of use features.
"After an exhaustive selection process, we feel Bankwest is a standout in the credit card category."
For more information visit Bankwest.