There are lots of cryptocurrencies out there now, all of which have been inspired by Bitcoin, the original crypto.
For all its popularity, however, Bitcoin (BTC) is a very complicated system, with lots of intricate "moving parts" and functions. It has a decentralised blockchain ledger for the millions of transactions that have happened over its lifetime; each Bitcoin participant can record their dealings on there. Bitcoin also has cryptographic hashing, which enables traders to use public and private keys to keep their identities hidden. One of the more controversial and interesting cryptos to spring up in the wake of BTC is Ripple, or XRP.
What is Ripple? Is Ripple a real crypto?
While most of the other cryptos have broadly followed in Bitcoin's footsteps and model, Ripple hasn't, which has led to many people refusing to see it as a genuine cryptocurrency. Now Ripple is becoming more popular, despite several years of being seen as an unwelcome compromise between crypto and fiat money.
Ripple wasn't actually designed as a coin or cryptocurrency in the first instance. Bitcoin and its other, more similar offshoots, place equal importance on the value of the coin and on the security of the network, as well as its speed and how much can be done with the currency. Ripple, on the other hand, has moved away from the idea of being an investment asset and is focused more on making the blockchain as secure as possible.
This is good news for the institutions that use Ripple, such as American Express and Santander, as they can offer a secure payment platform to their customers.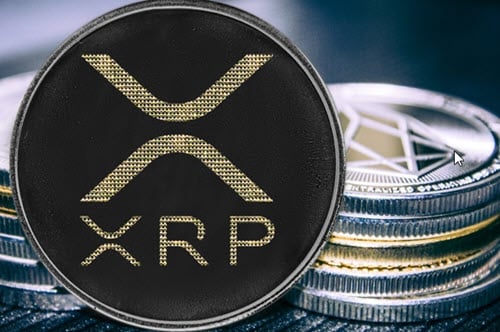 Is ripple decentralised?
No, Ripple is centralised. It has no mining and no community of miners at all. Ripple transactions are moved through a centralised blockchain so that they're more reliable and also faster, which is essential to its big bank users. Most other cryptos use mining as one of their defining features and each system has its own internal method to verify the miners. Bitcoin uses proof-of-work, for example.
When it comes to most cryptos, the miners of these currencies are incentivised, or rewarded, for processing (or solving) the transactions, by receiving some of the currency itself. This won't work with Ripple, however, as it was developed as a payment solution for big banks. There shouldn't be anyone involved with this platform that has anything to gain by running and maintaining it.
The idea of individual miners, all working to solve blockchain problems, has helped to keep other cryptocurrencies decentralised, but it also slows them down as the problems become bigger and more complex.
This is something Ripple can't allow, as its customers - the banks - need their transactions to run rapidly and smoothly. This centralisation, as well as the lack of mining, moves Ripple even further away from being a "real" crypto.
Ripple is also infinite
When a Bitcoin is mined, it's brought into being and stays in the system for ever; even if it's lost, another Bitcoin can't be created to replace it. With Ripple, it's created or "printed" on demand and once it's been used to process a payment or exchange currencies, it's destroyed.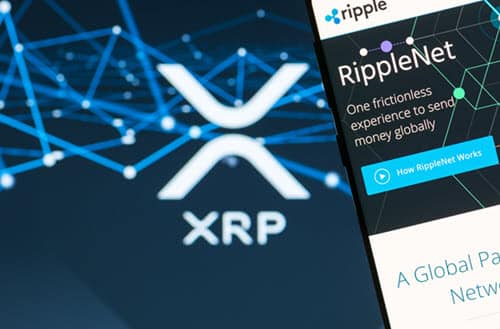 Who owns Ripple?
Ripple is owned by Ripple Labs, which was founded in San Francisco in 2012 and created 100 billion XRP so that this cryptocurrency has enough volume and stability to serve its purpose.
Is Ripple a good investment?
The fact that there are such large volumes of XRP, as well as the potential for more, combined with the fact that it's destroyed after each transaction, makes it unsuitable for investment because it won't gain or accumulate value.
So, if it's no good for investment, is Ripple dead?
Not at all. If anything, Ripple is probably more stable than the other, more "genuine" cryptos because other cryptos rely on the miners to keep it going, rather like a pyramid scheme. Ripple is closed off to everyone but its registered clients and users and will most likely carry on existing stably as long as the banks continue to trade.
Ripple's own creators don't recommend it as an investment
Ripple Labs tells people not to use XRP as an investment asset because, quite simply, it's not one. The currency (if you can call it that) works more as a fintech platform and is essentially a cross between fiat money (because it can be created at will and on demand) and a blockchain crypto. It's a facilitator of trades and transactions rather than an asset.
To sum up, Ripple isn't a true or "regular crypto. It's something that's formed, or evolved, as a result of the cryptocurrency explosion. It's a mediator between assets and the solutions needed to trade assets. The assets are the investments, whereas Ripple is the platform upon which assets can be exchanged and grow in value.
Keep up to date with the latest updates on Cryptocurrency prices and information at InfoChoice.
The products compared in this article are chosen from a range of offers available to us and are not representative of all the products available in the market and influenced by a range of factors including interest rates, product costs and commercial and sponsorship arrangements
InfoChoice compares financial products from 145 banks, credit unions and other financial institutions in Australia. InfoChoice does not compare every product in the market. Some institutions may have a commercial partnership with InfoChoice. Rates are provided by partners and taken from financial institutions websites. We believe all information to be accurate on the date published. InfoChoice strives to update and keep information as accurate as possible.
The information contained on this web site is general in nature and does not take into account your personal situation. Do not interpret the listing order as an endorsement or recommendation from us. You should consider whether the information is appropriate to your needs, and where appropriate, seek professional advice from a financial adviser. If you or someone you know is in financial stress, contact the National Debt Helpline on 1800 007 007.