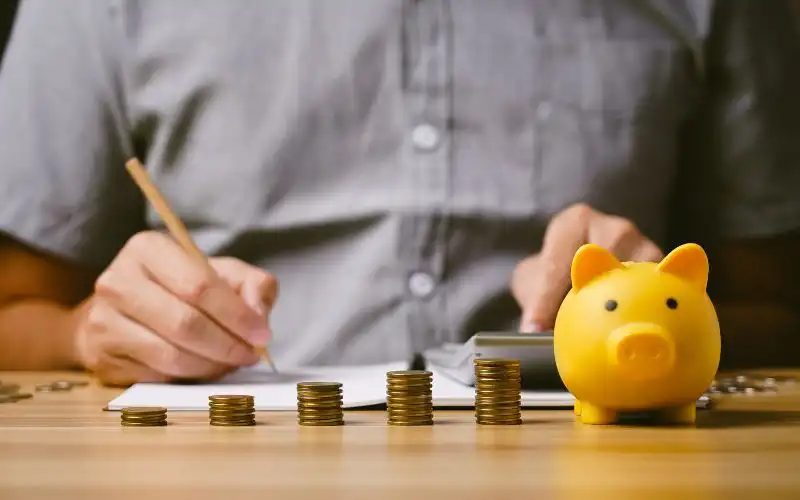 The OwnHome Deposit Boost Loan covers the 20% deposit needed for a traditional loan — this means that borrowers will be able to apply for a standard mortgage from another lender to successfully enter the housing market.
How does the OwnHome Deposit Boost Loan work?
The OwnHome Deposit Boost Loan provides the necessary deposit amount, which can then be combined with an 80% loan-to-value ratio (LVR) home loan from a different lender.
This financial solution caters to Australians with favourable incomes and credit histories, enabling them to access 80% LVR home loans without the need for substantial savings.
The loan is on a principal and interest arrangement (P&I), with a variable rate over a 15-year term.
During the initial fifteen years of their mortgage, individuals typically make payments on both their Deposit Boost Loan and their primary mortgage, which often has a term of 25 or 30 years.
A portion of the interest repayments for the Deposit Boost Loan is postponed until the end of the loan agreement — this allows for lower initial costs.
Upon full repayment of the deposit, and if the deferred interest has not already been settled through refinancing or the sale of the property, individuals have the option to settle the deferred interest through a lump-sum payment or choose to continue with monthly repayments until the deferred interest is fully cleared.
Deferred interest payments may range from 1% to 3.5% of the remaining principal per month, depending on the overall size of the borrower's contribution.
What are the qualifications for the OwnHome Deposit Boost Loan?
OwnHome Deposit Boost Loan is specifically for high-income Australians with high credit scores but who currently do not have the required 20% deposit.
To qualify for this financing option, borrowers must meet the following:
They must be Australian citizens or permanent residents.
They must have an income high enough to service the Deposit Boost Loan plus an 80% LVR home loan.
They should possess an excellent credit history.
They must have enough funds to cover for some fees involved in the Deposit Boost Loan.
They must be owner-occupiers.
The loan must not be used for investment properties.
What are the costs involved in the OwnHome Deposit Boost Loan?
While this financing option aims to help borrowers get into the property market without having to dig their pockets for significant cash for home loan deposit, it still charges some upfront fees.
The use of the OwnHome Deposit Boost Loan requires a Starter Fee equivalent to 1% to 2% (+GST) of the purchase price of the property.
The Starter Fee covers these services: An OwnHome Buyers Agent, conveyancing fees, building and pest reports, daily updates and weekly consultations, and personalized digital home finder tool.
On top of the Starter Fee, borrowers might also need to prepare to pay stamp duty and loan application charges like transfer and registration fees.
Will borrowers need to pay Lenders Mortgage Insurance (LMI)?
With the OwnHome Deposit Boost Loan, borrowers will not need to have the typical 20% deposit to apply for a home loan.
This financing option already covers the deposit part of the home loan application process, which means that borrowers will not be charged by the lender with lenders mortgage insurance.
OwnHome's responsible lending
OwnHome co-founder James Bowe said the OwnHome Deposit Boost Loan is for Australians who do not want to put their lives on hold for over a decade saving for a deposit.
"With a Deposit Boost Loan, aspiring homebuyers only need 2.2% not 20%, slashing the time to get onto the property ladder by almost a decade," he said.
Mr Bowe ensures that the OwnHome employs a model that ensures responsible lending — the model guarantees a lower debt-to-income ratio for borrowers with a Deposit Boost supported home loan compared to a direct approach with an 80% LVR lender.
"The magic in how we can lend confidently to those without a deposit is that we're incredibly rigorous when it comes to assessment," he said.
"We look at transaction-level data to make a real-world assessment of someone's ability to make repayments. This is better than what many lenders do, which is to do a quick review of payslips and equate a gifted deposit with a responsible borrower."
Currently, the OwnHome Deposit Boost Loan is available in New South Wales, Queensland, and Victoria. There are plans to launch the loan in South Australia and Western Australia.
Photo by Shutthiphong Chandaeng on Canva.