What impact is climate change having on property prices?
The impact of Australia's current bushfire crisis, fuelled by record-breaking temperatures and months of severe drought, will be felt for years to come.
The federal government's $2 billion National Bushfire Recovery Fund will help repair what seems to be irreparable damage, with funds to be allocated to a broad palette of recovery needs.
"We will meet every cost that needs to be met, we will make every investment that needs to be made, both to assist the response to this crisis and the recovery needs that follow. That is clearly the priority now," said Prime Minister Scott Morrison.
Projects to which funds will be allocated could include tourism, keeping businesses operating, council building works or mental health services.
Part of the distribution of funds will go to local tradespeople in fire ravaged communities, who will work with insurance companies to lead the rebuild of towns and properties.
"The insurance companies have already lined up builders to start the rebuild process, and what is very pleasing and I underlined this point to the insurance companies today, [is] to prioritise the use of local tradespeople," Treasurer Josh Frydenberg told reporters.
With more than 6.3 million hectares of bush, forest and parks burned, the final count for loss of property could be significant. Shockingly, this fire season isn't even close to being over.
8500 insurance claims have been lodged so far for a total about $700 million, with around 20 per cent of those assessed and half already settled.
When the bushfires eventually subside, the task of rebuilding homes will begin.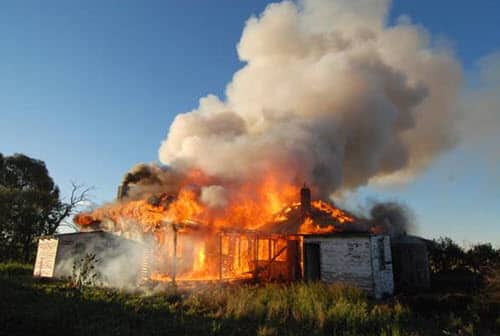 The impact of Australia's bushfires on property values
Property value isn't front of mind in the face of such devastating catastrophe, yet the impact on value is historically adverse.
Those who manage to rebuild their homes, will find their values reduced.
It is a trend that follows every natural disaster and with the frequency of natural disasters increasing, it is something to bear in mind.

The number of major natural disasters in Australia has jumped by 50% over the last decade.
"The risks associated with natural disasters for home loans and house prices in Australia are increasing, because of the growing frequency of such events," Moody's analysts Joanne Kung and Ilya Serov said following analysis by Moody's Investor Service.
Moody's analysts pointed out that extreme weather events could disrupt economic activity and affect borrower incomes.
"This development is, in turn, credit negative for both home loans and Australian residential mortgage-backed securities (RMBS), because it can lead to higher delinquencies and losses in the mortgages that back RMBS deals. Such disasters can also result in significantly lower property values in affected areas," they said.
To highlight the point, they noted Cyclone Debbie which ripped through Queensland in 2017 and led to a rise in mortgage arrears.
Other disasters to have an impact on property prices include Cyclone Yasi which hit Queensland in 2011 and caused a 3 per cent dip in the median dwelling price in Townsville. The 2011 floods in Ipswich caused a $150,000 decrease in value. Black Saturday in 2009 destroyed more than 2000 houses in Victoria and displaced 7500 people. It had a significant impact on property values.
According to Donna King, from Mason White McDougall Real Estate, in Kinglake the shortage of housing and price turbulence took five years to recover and only now is the median price of $450,000 catching up to neighbour Whittlesea at $465,000.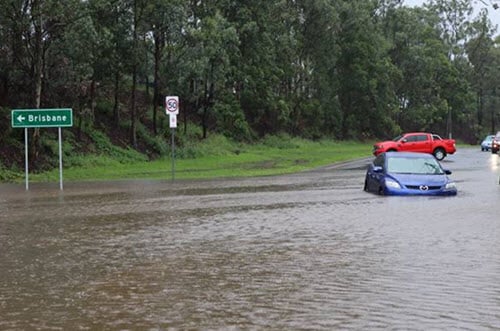 This is a global issue
Following the California wildfires of 2017, Realtor.com released research and analysis on the impact of this disaster on America's housing market.
"We compiled data on seven different events including California wildfires and Hurricanes Harvey and Irma," said Javier Vivas, director of economic research for realtor.com.
"We looked at when an event hits, what does it look like with online searches for homes? We found that it did hinder sales and demand in those local markets. About one in four sales were delayed or disrupted."
It isn't all bad.
According to Thomas Knapp, associate professor of entrepreneurship and academic director of the Master of Science in Entrepreneurship and Innovation program at USC Marshall School of Business, the impact is short term.
"Short-term, there is no question impact includes shrinking inventory and sudden higher demand on rental properties with rising rent prices. For the long-term, the impact doesn't seem to last. People know the inherent risk of buying homes in areas prone to wildfires and hurricanes and continue to buy there."
Bottom line, as with any property purchase, is to know the risks.
Note: If you have been affected by the bushfires, you can find information on helplines and assistance here. If you would like to donate, this article offers a list of charities.
This article is not financial advice. Seek professional personal advice before making significant financial or investment decisions.
The products compared in this article are chosen from a range of offers available to us and are not representative of all the products available in the market and influenced by a range of factors including interest rates, product costs and commercial and sponsorship arrangements
InfoChoice compares financial products from 145 banks, credit unions and other financial institutions in Australia. InfoChoice does not compare every product in the market. Some institutions may have a commercial partnership with InfoChoice. Rates are provided by partners and taken from financial institutions websites. We believe all information to be accurate on the date published. InfoChoice strives to update and keep information as accurate as possible.
The information contained on this web site is general in nature and does not take into account your personal situation. Do not interpret the listing order as an endorsement or recommendation from us. You should consider whether the information is appropriate to your needs, and where appropriate, seek professional advice from a financial adviser. If you or someone you know is in financial stress, contact the National Debt Helpline on 1800 007 007.