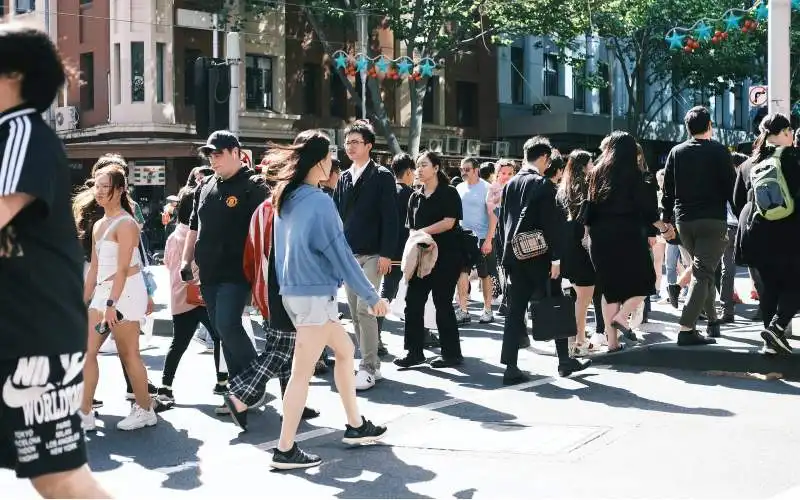 Treasurer Jim Chalmers, who already suggested in the lead up to the November decision the RBA should not raise rates, implied yesterday's rate hike was a step too far in the aftermath of the announcement.
"This will make life harder for people who are already doing it tough," he told media yesterday afternoon.
"Inflation has moderated in our economy since those peaks last year, and our economy has slowed."
He acknowledged the Reserve Bank was responding to "persistent" inflation, particularly around fuel, and stopped short of directly criticising the decision, saying his role and the RBA are "complementary".
At the same time, he made sure to distance himself and the government from the decision to raise rates.
"[The RBA] take these decisions independently, they can explain those decisions, and I refer you to the statement [on monetary policy] as an explanation for what's happened today."
In the lead up to the November decision, Mr Chalmers came out and said the increase to inflation wasn't a "material change".
His wording was important since Michele Bullock had previously said the RBA was ready to raise rates in the event of a "material" upward revision to the inflation outlook.
Speaking to the Savings Tip Jar podcast, University of Queensland economics professor John Quiggin said the RBA is sensitive to politics and public opinion whether it likes it or not.
"I think [the RBA is] a political actor, with its own own agenda and ideology," Dr Quiggin said.
"It's highly unlikely we'll see another increase in interest rates ... this was essentially a symbolic move for the bank.
"Judging this politically, it'll make no sense for them to increase rates. Again, all the evidence is that inflation is falling."
However, Warren Hogan, Chief Economic Adviser to Judo Bank, says despite the pain facing Australian mortgage holders, this rate increase was overdue.
"[The RBA] pretty much had no choice but to go today," he told the Savings Tip Jar podcast.
"Their strategy has always been to do as little as possible...that, of course, leaves them open to upside surprises on the economy and inflation and that's exactly what we've got over the past few months.
"The harsh reality [is] that you can't save [struggling mortgage holders] for the sake of the entire country."
RBA governor Michele Bullock said in her post-meeting statement the rate hike was warranted to offer more assurance that persistent inflation will return to target levels within a reasonable timeframe.
Mr Hogan believes had rates been raised at a faster pace, inflation would have been curbed quicker, and feels the RBA should have been raising rates in increments of 50 basis points rather than 25.
"They probably should have had the cash rate at this level or higher by August," he told the podcast.
"We don't want to get ourselves in a situation where [the RBA] get so far behind the game, they end up having to jack up rates to 5.5%, 6% next year.
"That, we know, will put us into recession."
Is this one step too far?
Analysis from brokers Lendi suggests this could be the point where borrowers run out of surplus income and into trouble paying the mortgage.
In June, Lendi research based on home loan applications since 2021 estimated 41% of borrowers would exceed their monthly budget after two more rate rises.
The RBA subsequently raised rates in June, and then once again yesterday.
Research from Roy Morgan in October found a record high 1.57 million mortgage holders in Australia were 'at risk' of mortgage stress, paying above a certain threshold of household income in mortgage payments.
More than one million Aussies were classed as "extremely at risk."
In an October speech, Michele Bullock acknowledged the struggles of mortgage holders, but said strong household savings had helped prevent a substantial rise in default rates.
Real Estate Institute of Queensland (REIQ) COO Dean Milton believes Aussies with home loans will likely also be able to absorb yesterday's rate increase.
"While we've reached the 13th rate hike this cycle, there has been no material uptick in distressed loans, and most mortgagees have managed to grin and bear it," he said.
"This is a positive indication that existing mortgage holders have shown preparedness and a level of resilience to rising interest rates."
Photo by Kina on Unsplash