Retail sales rose in July
Seasonally adjusted retail turnover climbed 0.5% in Australia last month
Around $35.4b was spent by Aussies in July, up from $35.2b in June
It was boosted by an increase in spending at department stores and on food at cafes, restaurants, and takeaway services
The RBA board will likely consider the latest retail turnover figures when it meets next week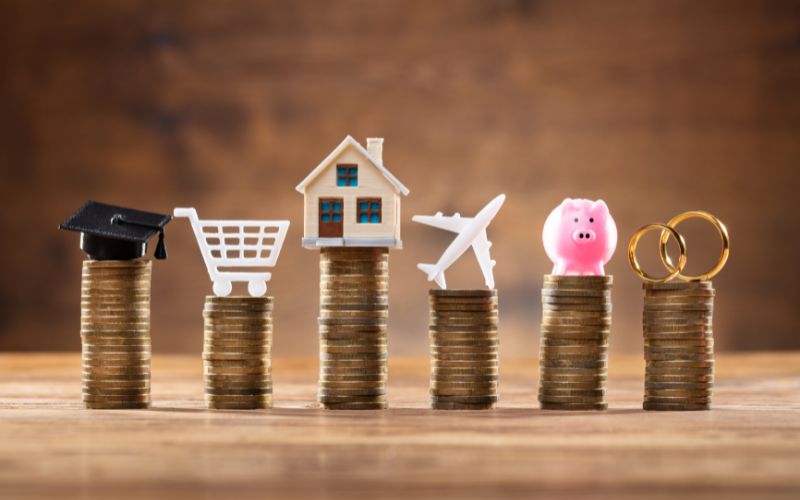 Australian retail turnover rebounded in July, rising 0.5% month-on-month to $35.383 billion on a seasonally adjusted basis, the Australian Bureau of Statistics (ABS) revealed this morning.
That sees the figure 2.1% higher than it was at the same point of last year, or 1.9% higher on a trend basis.
Driving the increase was spending at department stores, which lifted 3.6% month-on-month.
Shoppers also flocked to purchase clothing, footwear, and personal accessories, where spending increased 2%, while household goods retailing recorded a 0.2% drop.
Spending at cafes, restaurants, and takeaway food services also rose 1.3%, in part to the 2023 FIFA Women's World Cup and the school holiday period according to the ABS.
"While there was a rise in July, underlying growth in retail turnover remained subdued," ABS head of retail statistics Ben Dorber said.
"In trend terms, retail turnover was unchanged in July and up only 1.9% compared to July 2022, despite considerable price growth over the year."
It follows a 0.8% downturn in retail turnover in June – coming in at $35.2 billion last month.
Economists at the big four banks undershot when it came to forecasting retail sales in July.
CommBank and Westpac were expecting the highest jump of the bunch, each predicting retail sales to rise 0.4%.
NAB and ANZ, on the other hand, had expected respective increases of 0.1% and 0.3%.
"Our ANZ-observed spending data shows weak momentum in the household sector, as many budgets are squeezed by inflation and restrictive rates," ANZ economist Madeline Dunk said.
Retail trade data is likely one metric, alongside wages growth and inflation, that the Reserve Bank of Australia (RBA) board will consider when it meets next Tuesday.
No doubt, plenty of Aussies will be watching to learn whether outgoing RBA Governor Philip Lowe will hold the cash rate at 4.10% for the third consecutive month at his last meeting at the helm.
However NAB economist Taylor Nugent does not expect today's retail release will sway the RBA too much.
"Today's data won't shift the near-term dial for the RBA," Mr Nugent said.
"The RBA is likely to retain their tightening bias, but the inflation data will need to sway them to act on their tightening bias."
Westpac economist Ryan Wells also pointed to the weakness when inflation and population growth are taken into account.
"Retail sales are effectively flat on a per capita basis; and incorporating the effect of price increases, the result is even weaker on a real per capita basis, running between –3.0% to 3.5% on the year," Mr Wells said.
---
Meanwhile, Australia is awaiting the release of the monthly consumer price index (CPI) read for July.
It's set to drop on Wednesday following the release of the quarterly consumer price index (CPI) read late last month, which found underlying inflation lifted 5.9% over the year to June.
Economists at each of the big four banks are predicting the monthly inflation read to come in higher month-on-month, by between 0.1% (CommBank) and 0.8% (ANZ).
Given such gains, the annual inflation rate as per the July figures is expected to come in at between 4.7% and 5.5%.
"Strong growth in rents will remain a driver of inflation, but falls in household goods and petrol prices can provide an offset," CommBank economist Harry Ottley said.
Though, Ottely warned that the monthly CPI read is simply an indicator and can be volatile, particularly as the first month of the quarter disproportionally captures goods, while services have been driving inflation lately.
Higher fuel prices through the month could also weigh on the index.