Small business can opt-in to big Eftpos savings with MCR
Three of the four big banks have announced they will let merchants choose whether their customer's contactless card purchases are processed by Visa, Mastercard or Eftpos. Small business bank Tyro has been offering the choice for more than a year.
This could mean big savings for small businesses because Eftpos is significantly cheaper than Visa or Mastercard for transactions over about $30. But for many years most banks have directed contactless debit and credit payments through the Visa or Mastercard networks. Some small businesses have resorted to surcharging customers for small payments under $10 or $15 to recoup costs.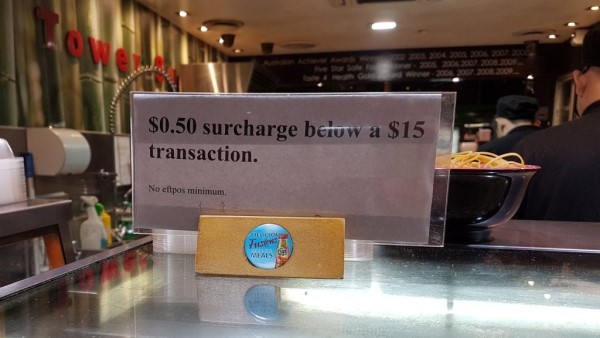 Many consumers have combination debit and credit cards that can support both Eftpos and Visa/Mastercard transactions. Contactless payments (Tap n Go and PayWave) were introduced to Australia thirteen years ago.
"Since then major banks have automatically routed contactless debit card transactions through higher-cost processing platforms such as Visa and Mastercard," said Australian Retailers Association chief Russell Zimmerman.
"The extra cost has been borne by retailers and merchants."
Now "Merchant Choice Routing" (MCR) (also known as "Least Cost Routing") promises savings for small businesses because they can choose the cheapest network option for their business.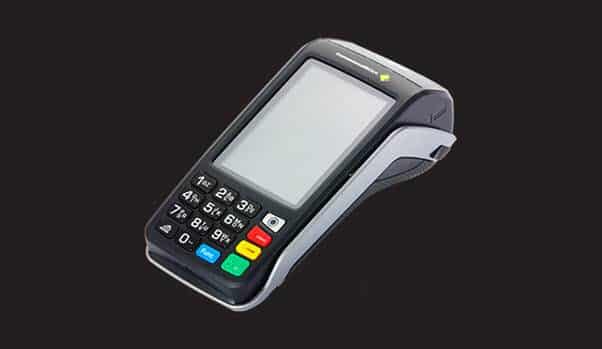 Russell Zimmerman said if merchants wanted to use MCR, they have to opt-in, despite regulators urging the banks to provide least cost routing automatically to businesses.
Christopher Zinn, former head of a no-surcharging campaign promoted by some small businesses and American Express, said merchant surcharging is a cost to the business, like electricity.
"My view is we have plethora of payment systems and competition is good, but it has to be transparent.
"If there is a direct charge to the consumer they have to be informed."
Least Cost Routing not available on Albert, yet
Commonwealth Bank has now confirmed that Merchant Choice Routing (also known as Least Cost Routing) will only be available for retailers and other merchants using the "Essential" range of Eftpos terminals and not the increasingly popular Commonwealth Bank Albert terminal.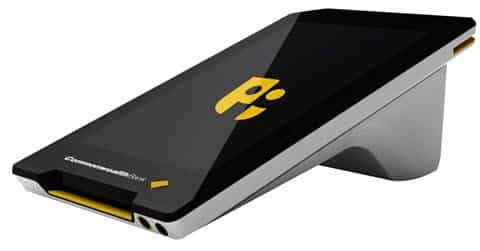 100,000 merchants use Commonwealth Bank's multi-function touch screen POS tablet terminal, known as Albert.
Other merchants using Commonwealth Bank will also miss out on the new choice.
"If your business has a Simple Merchant Plan …. merchant choice routing won't be relevant for you," states Commbank on its website.
A CBA spokesperson told Banking Day this week that MCR will be rolled out to all merchants over the next six months.
"In late 2019 merchant choice routing will be available to merchant customers with other CommBank terminals and third-party owned devices."
Can I choose multiple networks under Merchant Choice Routing?
Merchant Choice Routing (also known as Least Cost Routing) enables the business to choose which payment network processes their customer's transactions. Eftpos transactions are cheaper for business for transactions over about $25 to $30. Under that amount the Visa and Mastercard networks are cheaper. So can businesses choose the cheapest option for under $30 transactions and a different option for transactions over $30?
Commonwealth Bank's MCR offering enables merchants to select different networks depending on the transaction, whereas ANZ only supports merchants choosing one network for all transactions.
For example, a merchant using Commbank could select Mastercard to process transactions under $30 and Eftpos for transactions over $30.
ANZ is charging merchants a flat 25 cents per Eftpos transaction, a big fee hike for transactions under about $25.
ANZ is also demanding retailers display signs at the POS to tell customers about the new routing policy. Russell Zimmerman says that is completely