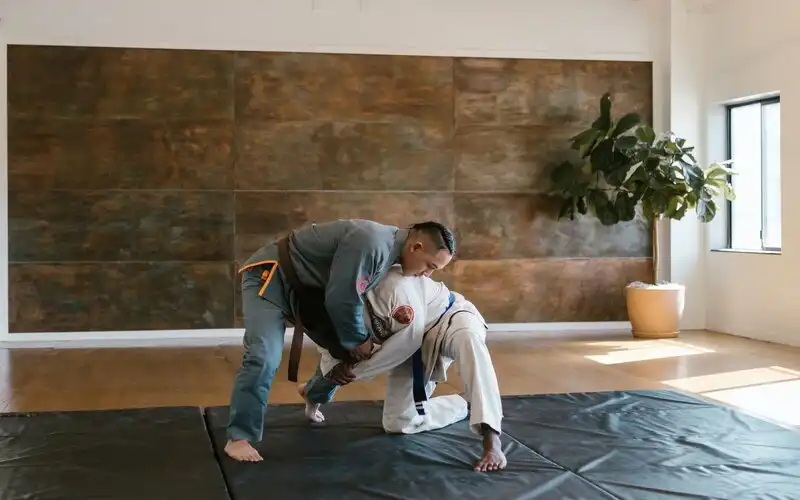 On Tuesday, RBA governor Michele Bullock told Australia the board "would not hesitate to raise the cash rate further if there is a material upward revision to the outlook for inflation."
The very next day, quarterly CPI inflation figures came in above forecasts from the RBA and the big banks, leading economists from all of the big four to conclude a further 25bps rate hike was the most likely outcome in November.
On 24 October, according to the ASX RBA Rate Tracker, markets ascribed a 21% chance of a rate increase to 4.35%, while the very next day, this shifted to 55%.
All this means we are likely to see some upward movement to term deposit rates in the coming weeks.
This week though, movement was mostly down, coming in before the surprising CPI outcome.
Judo
Judo, one of Australia's most successful neobanks, has consistently offered rates among the most competitive in the nation over the past few months.
This week, it cut back rates slightly on its range of products, moving just before inflation data caused many to revise cash rate expectations.
Across the board, Judo cut rates by 10 basis points, applying to products with interest paid at the end of term, annually or monthly.
For one year terms, Judo is now 20bps behind the market leaders Bank of Sydney, and 15bps behind G&C Mutual for two year terms.
The below rates are all for end of term interest payments.
| | | |
| --- | --- | --- |
| Term length | Change | Interest rate |
| Three months | -10 bps | 4.65% p.a |
| Six months | -10 bps | 4.90% p.a |
| Nine months | -10 bps | 4.90% p.a |
| One year | -10 bps | 5.05% p.a |
| Two-Five years | -10 bps | 5.10% p.a |
Community First Bank
Community First Bank has its standard range of term deposit products, but also has a 'special offer' rate, available for a limited time and allocation.
Before this week, this rate for one year terms was level with Bank of Sydney, the market leaders, at 5.25% p.a, but Community First has cut this week down to 5.10% p.a.
The special offer is available for deposits between $50,000 and $1,000,000, and it's also only available for new customers.
The standard rate on term deposits with a one-two year term is 4.30% p.a for deposits up to $100,000, and interest paid annually.
| | | |
| --- | --- | --- |
| Term length | Change | Interest rate |
| One year | -15 bps | 5.10% p.a |
Credit Union SA
Another to cut rates by a uniform 10bps this week was Credit Union SA.
All the below rates have interest payments at the end of term, and are available for deposits between $5,000 and $99,999,999.
| | | |
| --- | --- | --- |
| Term length | Change | Interest rate |
| Six months | -10 bps | 4.80% p.a |
| Seven months | -10 bps | 4.80% p.a |
| Nine months | -10 bps | 4.80% p.a |
---
---

Annually, At Maturity

$product[$field["value"]]

$product[$field["value"]]

$product[$field["value"]]

1000

31

$product[$field["value"]]

$product[$field["value"]]

More details

Term Deposit ($1000+) - 6 months

Start with as little as $1,000
Receive a 0.10% loyalty bonus when you automatically reinvest your Term Deposit before maturity
You'll automatically get a High Interest Savings Account in your savings portfolio
Supporting Aussie farmers with every dollar you save

Term Deposit ($1000+) - 6 months

Start with as little as $1,000
Receive a 0.10% loyalty bonus when you automatically reinvest your Term Deposit before maturity
You'll automatically get a High Interest Savings Account in your savings portfolio
Supporting Aussie farmers with every dollar you save

At Maturity

$product[$field["value"]]

$product[$field["value"]]

$product[$field["value"]]

5000

31

$product[$field["value"]]

$product[$field["value"]]

More details

Online Term Deposit ($5000+) - 6 months

At Maturity

$product[$field["value"]]

$product[$field["value"]]

$product[$field["value"]]

5000

$product[$field["value"]]

$product[$field["value"]]

More details

FEATURED
Important Information and Comparison Rate Warning