The first complete review of the new Commbank app
InfoChoice – your home for information on the Commbank app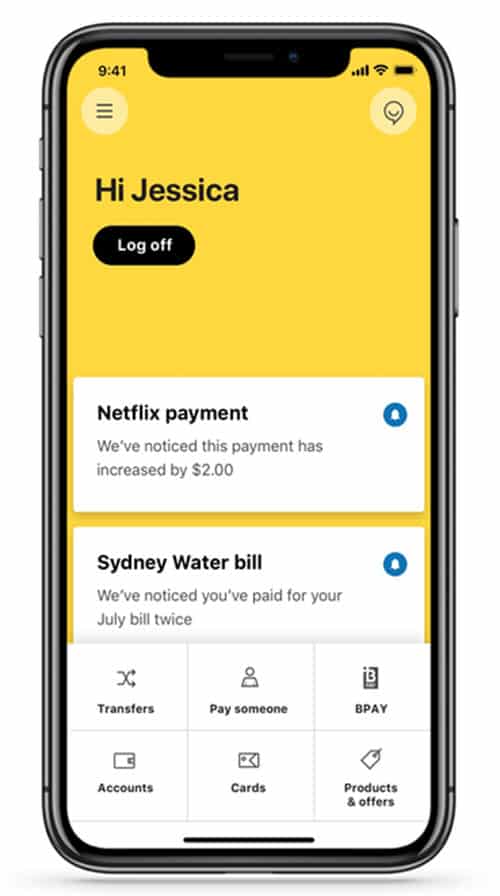 Almost six million Aussies use the Commbank app, two thirds of all CBA customer transactions are completely online and this app is considered Australia's leading banking app for mobile.
The Commbank is one of the top mobile phone apps for banking in the wold, regularly ranking in the top three of all global banks.
The Commbank app comes with Apple Pay, BPay, Cardless Cash and new features are added each year as Commonwealth seeks to retain digital banking leadership.
You can keep up to date with everything that happens to the Commbank app at InfoChoice …
Commbank app update, March 2020
Commbank has updated its market leading app in March 2020 with a new look and new features.
There are new rewards, like cashback on shopping at leading retailers, more security, Centrelink and benefit matching and information on community grants.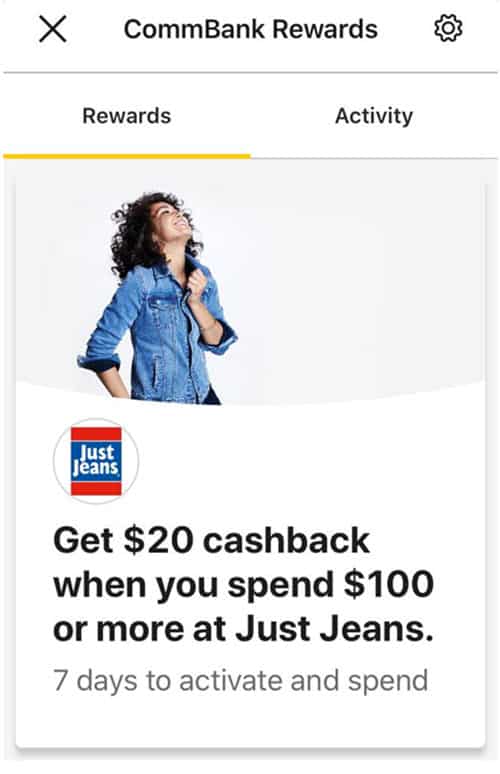 The Commonwealth bank cash back rewards shopping offers include pretty generous offers from fashion brands like Domino's Pizza, Flight Centre, Just Jeans, Portmans, RedBalloon, Endota and more.
The Flight Centre cash back offer for Commbank app users is $100 cashback when you spend $1500 (terms and conditions apply).
Commbank security check
In addition to the cash-back shopping rewards, the new update has a security check that lets you review and set:
Daily Payment Limits
Your Registered Devices (and delete old devices)
Location based security settings (turn on to help prevent suspicious transactions).
Notification preferences.
Commbank app Benefits Finder
Commonwealth Bank's mobile bank app can let you know of benefits and Centrelink payments that you may be eligible for, based on your bank account information. The Commbank app takes you, already logged into the Benefit Finder at the Commonwealth Bank website. The Benefit Finder asks you four questions and lists the benefits you may be able to get.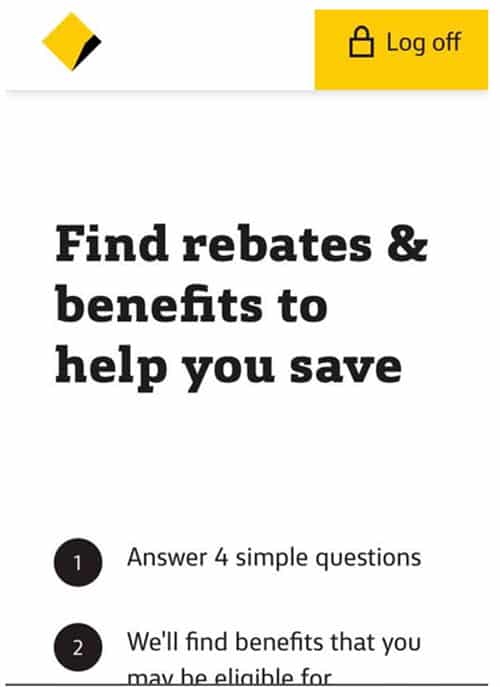 Commonwealth Bank Community Grants
The new Commbank app update also features easy and quick linking to Commonwealth Bank's expanding community grants program. Customers can register their details and get notified of funded groups in your local area and learn about finding funds for your particular cause or group.
---
Review of the new Commbank app
By Elle Hardy
After six months of hype, the Commonwealth Bank's new app has landed. Known as CommBank app 4.0, it is hailed as a transformative step on the road to the digital banking future.
Angus Sullivan, group executive of retail banking services at Commonwealth Bank, says that the app will handle some 6.2 million logons each day.
"This year the CommBank app will send over 3 billion personalised messages to customers using 157 billion data points and 200 advanced machine learning models through our innovative customer engagement engine.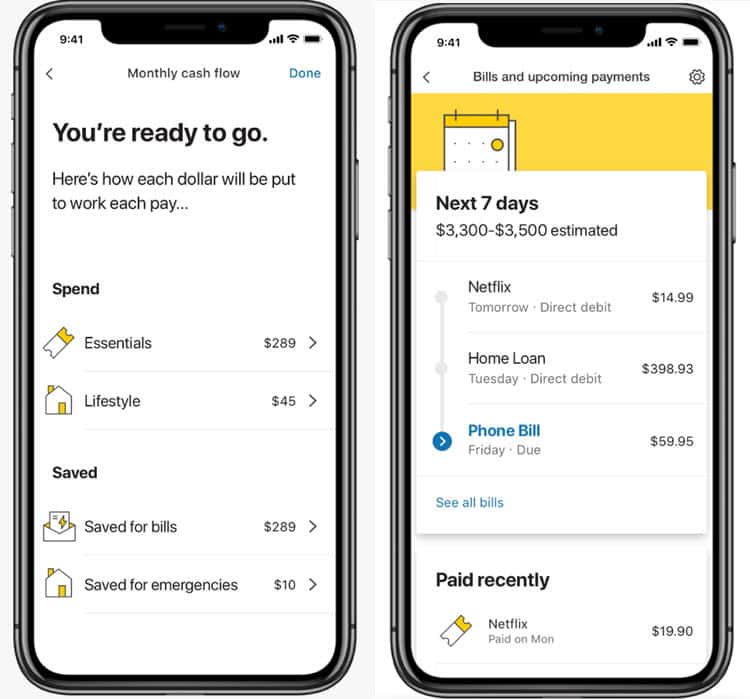 "This is designed to give our 5.6 million app users greater control and visibility of their cash flow, including real-time insights into their spending behaviour, to help them achieve their goals and improve their financial wellbeing."
What is new in the Commbank app?
Machine learning has been used to create a system of 'smart alerts' that tell customers key information such as credit card payments falling due, overdrawn accounts, and high-cost transactions such as a credit card cash advance.
Other features include a 'goal tracker' that will encourage customers to save regularly by setting weekly targets.
'Cash flow view' and 'spend tracker' helps users itemise their transactions and have a clear breakdown of how they spend their money.