The first complete review of the new Commbank app
By Elle Hardy
After six months of hype, the Commonwealth Bank's new app has landed. Known as CommBank app 4.0, it is hailed as a transformative step on the road to the digital banking future.
Angus Sullivan, group executive of retail banking services at Commonwealth Bank, says that the app will handle some 6.2 million logons each day.
"This year the CommBank app will send over 3 billion personalised messages to customers using 157 billion data points and 200 advanced machine learning models through our innovative customer engagement engine.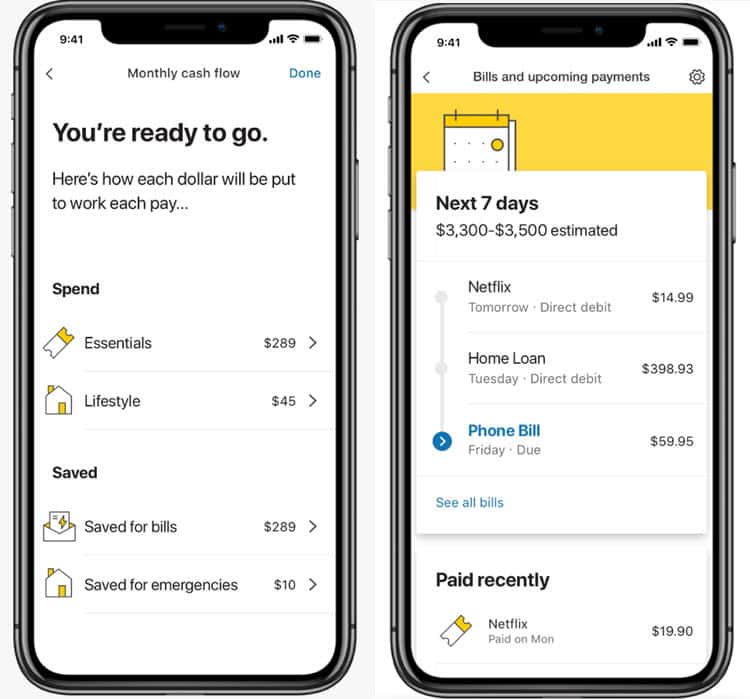 "This is designed to give our 5.6 million app users greater control and visibility of their cash flow, including real-time insights into their spending behaviour, to help them achieve their goals and improve their financial wellbeing."
What is new in the Commbank app?
Machine learning has been used to create a system of 'smart alerts' that tell customers key information such as credit card payments falling due, overdrawn accounts, and high-cost transactions such as a credit card cash advance.
Other features include a 'goal tracker' that will encourage customers to save regularly by setting weekly targets.
'Cash flow view' and 'spend tracker' helps users itemise their transactions and have a clear breakdown of how they spend their money.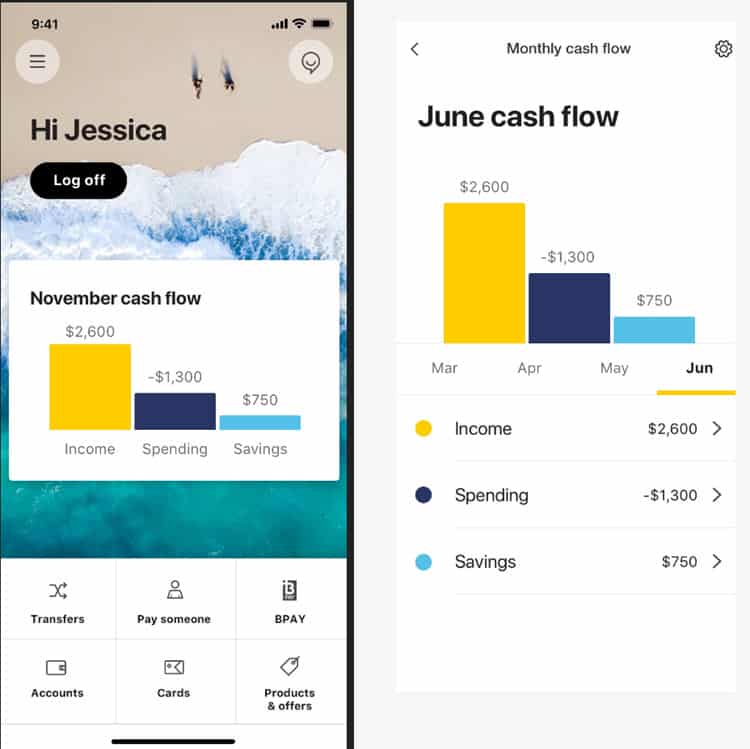 The 'regular payments' feature is designed to show all recurring payments, such as subscriptions and recurring bills, designed to help customers identify savings opportunities.
Commbank app works with Centrelink
At the launch of the app, Angus Sullivan and Chief Digital Officer Pete Steel suggested that the technology powering the app could even end Centrelink's 'Robodebt' collection.
That would be nice but at the moment what Commbank does offer is help to find benefits, rebates and concession payments that you might be eligible for.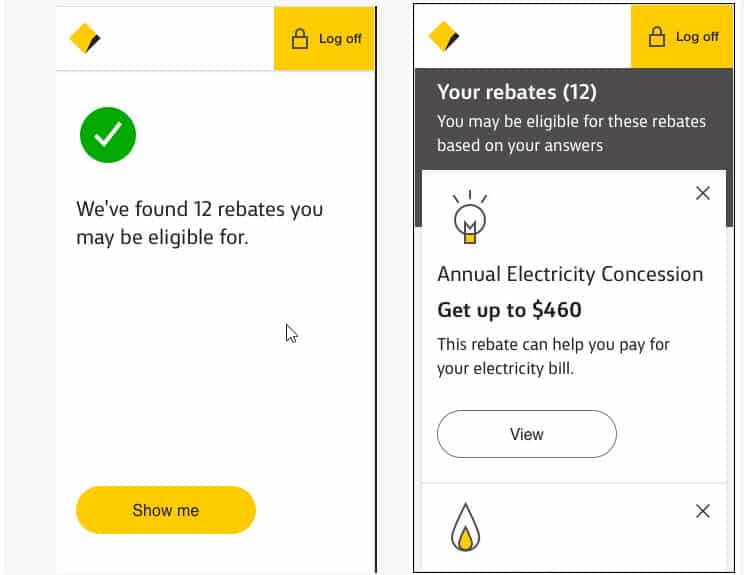 "It may be a car registration rebate, money off a bill, help with kids school activities and more," says the Commonwealth Bank website.
"We look for benefits that you could be eligible for.
Answer 5 simple questions in the CommBank app or NetBank, and we'll show you your potential benefits."
CommBank app payments
The Commbank app supports the following ways to pay: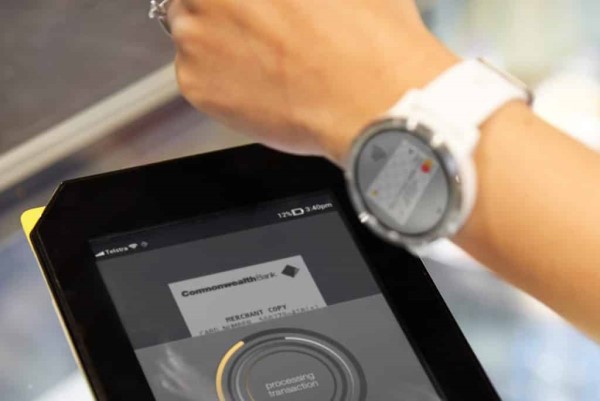 Apple Pay, Google Pay, Samsung Pay
PayID
Tap & Pay
Siri Shortcut (available on iPhones with iOS 12+)
CommBank app on your wearable
Up to $500 ATM withdrawals using Cardless Cash
Is CommBank App Australia's best banking app?
CBA is trying to stay at the cutting edge to maintain its place in the world's elite technology for customer experience.
In 2018, the CommBank app was recognised as the number one ranked mobile banking app in Australia, and third best globally, by consulting firm Forrester.
With some $490 million estimated to have been lost in fraud and scams each year, the bank is continuing its pioneering role in fraud prevention. Pete Steel told tech website ZDNet that customers trust their bank to keep them safe, and that the app is building on that trust to help consumers manage their own security.
"We allow, on an opt-in basis, customers to enable location-based security on their phone," said Mr Steel.
"We see a transaction coming out of Hong Kong, but we know through the customer's phone they're in Melbourne or Sydney, straight away that gives us an opportunity to spot a discrepancy, and log it."
Not everyone likes the new CommBank app
Still, not everyone is sold on the new app. Customer Tereina Marcellé says she was happy with the old app the way it was.
"I've actually made the decision to change banks—the app change was the icing on the cake for me," the Sydneysider says.
"I'm a big believer in 'don't fix something if it ain't broke'. The old app was easy to navigate. Appearance wise, my first thought was that the new app was cheap looking. In fact, I thought it had been hacked and imposters were trying to pass off their app as the Commonwealth Bank's."
Marcellé adds that the colour scheme is difficult and thinks that it might be difficult for some vision-impaired users, and that she will be bearing apps in mind when switching banks.
She may not be alone. The digital experience is important to banking customers, and banks are investing significant resources into the increasingly online financial world.
Bank apps more important than branches
A 2018 survey by Roy Morgan research found that Australians are rapidly moving to mobile banking, which has a higher satisfaction rating compared to branches. The survey found that app usage (46.5 per cent) overtook visiting branches (45.1 per cent) for the first time.
Angus Sullivan says that Commonwealth Bank has been using predictive trends and early digital banking data for the last ten years to try and anticipate the future needs of customers.
"Australia is amongst the most advanced countries in the world in digital adoption and we're proud to have played our part in ensuring that we stay at the forefront of this innovative approach for many years to come."
The information contained on this web site is general in nature and does not take into account your personal situation. You should consider whether the information is appropriate to your needs, and where appropriate, seek professional advice from a financial adviser. If you or someone you know is in financial stress, contact the National Debt Helpline on 1800 007 007.