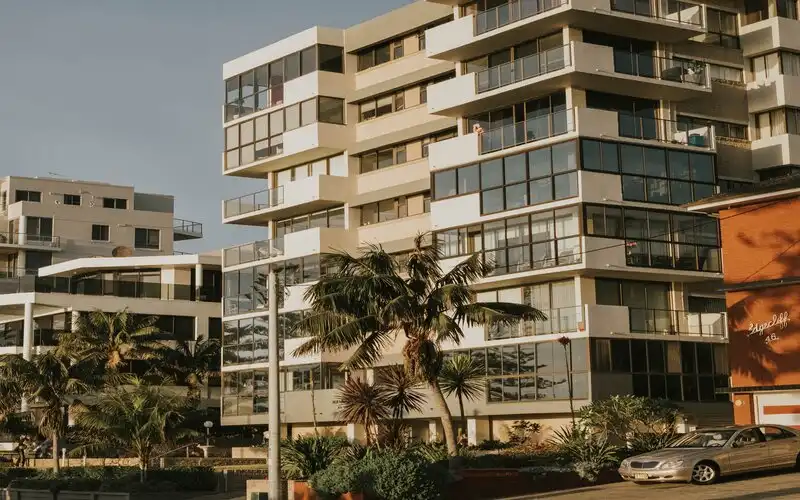 Low levels of construction and strong migration numbers could mean a boom in the unit market once purchasing demand starts to pick up in the coming years.
According to the National Housing Finance and Investment Corporation (NHFIC), Australia is on track to be 175,000 properties short by 2027, with units making up 59% of the deficit.
From the 2016 census to the 2021 census, the average household size decreased from 2.6 people to 2.5, which added more than 100,000 to the demand of new properties.
Demand for units is steadily increasing in Australia, currently making up 25.9% of the national housing stock and 30.4% of capital city housing, up from 19.6% and 22.9% at the start of 2010.
Since 2018 though, new unit approvals have mostly trended below the decade average, with units set to make up a smaller portion of new dwellings constructed despite increasing demand.
In July, 4,490 units were approved for construction, 39.8% below the decade average, while the number of unit completions was also 27.1% below the decade average during the March quarter.
CoreLogic economist Kaytlin Ezzy says property developers are becoming less willing to take risks on new projects, despite demand surging from strong overseas migration.
"Developers and consumers alike are exercising a more cautious approach in light of uncertain economic conditions, weaker capital gains, high construction costs, a tight labour market for trade and rising interest rates," she said.
Unit prices set for big increases?
In the year to March 2023, net overseas migration hit a record high, with 454,400 people added to Australia's population, which translates to roughly 180,000 extra households.
More people are moving to Australia, while departures are also 25% lower than the pre-Covid average.
Migrants tend to gravitate towards high density areas: from 2016, the highest net overseas migration levels have been in Melbourne's South East, Inner Melbourne, Inner South West Sydney and Parramatta.
Over the year to May '23, capital city unit rents grew a record 16.5%, with most migrants renting before buying, but this demand is likely to begin filtering through before too long, particularly with worsening rental affordability.
At the moment, there is still a substantial backlog of unit construction projects to be completed, a legacy of the pandemic, but Ms Ezzy believes the low approval numbers could mean a "temporary vacuum" in new unit supply within the next few years, which could mean existing units become much more valuable.
"With the cash rate potentially easing in 2024, greater purchasing demand could fuel a stronger price boom in the unit market at this time," she said.
Time to buy now?
After a 0.8% increase in August, CoreLogic's home value index has recorded six consecutive months of growth, with a broad recovery across Australia's entire property market.
Unit prices are up 4.9% since bottoming out at the start of the year, with solid quarterly growth continuing for August in Sydney (up 2.9%), Brisbane (up 3.8%), Adelaide (up 2.7%), Perth (up 2.8%) and Darwin (up 3.3%).
Low levels of listings likely boosted property values, so it remains to be seen whether 'spring selling season' will see more properties available, and a short term dip in prices.
PropTrack senior economist Angus Moore says selling levels are on the rise, but the "fundamentals of housing demand" are still strong.
"Unemployment remains very low by historic standards...rental markets remain extremely tight...international migration and population growth are forecast to remain strong," Mr Moore said.
With inflation looking to be heading back towards target levels by mid to late 2025, the market consensus is that the RBA is probably done with rate hikes, which could also protect against another dip in prices.