Which bank has the lowest variable home loan rate?
How do variable rate home loans work?
Variable mortgages can be ideal for borrowers looking for low–rate home loans, because they typically have lower rates than many fixed rate loans.
With a variable interest rate, the rate and the repayments can go up or down. However, variable interest rates don't swing up and down every week and they usually don't make huge dips and jumps.
If your interest rate starts to rise too much, you'll find that variable home loans are much easier and cheaper to exit than the average fixed rate loan.
Variable vs fixed home loans
The main differences between variable and fixed rate home loans centre around the differences between (or should that be your preferences for?) stability and flexibility.
The benefits of variable rate mortgages
you'll need to keep an eye on your interest rate and be ready to switch to another provider before your repayments start to feel uncomfortable
variable loans tend to have lower establishment and maintenance fees than fixed rate deals
variable rate mortgages are much easier to exit or pay off early, so if you are worried about repayments becoming too high, remember that you can jump
you'll be more able to make overpayments on a variable rate deal, which allows you to pay down the loan faster, and
many variable rate mortgages have redraw facilities so that you can withdraw some or all of your overpayments.
The essentials of fixed rate mortgages
you can simply "set and forget" your mortgage for the duration of the term, which is usually between one and five years, there's no need to worry about sudden rises
the fees on fixed rate home loans are often higher than those on variable deals
you can often find it harder or more expensive to exit a fixed deal early or to pay the loan off early because this can involve break costs, and
most fixed rate mortgages don't let you make overpayments and if they do, many restrict you to a set proportion of the balance each year.
How to choose a variable rate home loan
When you head to your favourite comparison site to look for a variable rate mortgage, there are several things to consider.
The interest rate
The lower the interest rate, the lower your repayments will be and this is the biggest factor with a home loan. You should use a mortgage calculator to work out how much you can afford.
The fees
Home loan fees can include establishment fees, maintenance fees or an annual fee. Exit fees for home loans must, by law, be very reasonable and only reflect the costs of ending a mortgage contract.
The extra features
If you think you'll make use of extra features, then look for a loan that has them. You may, if you have some extra savings, look for a loan with an offset account, or, if you plan to make lots of overpayments, a loan with a redraw facility.
The product type
You can choose from a basic 'standard' home loan, a packaged loan deal or a loan with all possible features.
The basic loans tend to have the most attractive rates but may not offer a redraw facility or offset account.
The loans with more features tend to have higher rates but more flexibility for you. There are also package loans that come with an attached credit and savings account with the same provider; these packages offer attractive rates, but make sure these rates don't rise suddenly after an introductory period.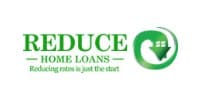 Now you know more about variable rate mortgages, you'll be looking for the lowest interest rate. Here are three of the lowest rates on the market right now.
Reduce Home Loans is offering owner occupier borrowers an interest rate of 2.69 per cent pa (comparison rate of 2.70 per cent pa with a $440 application fee) on home loans over $50,000. This mortgage allows for overpayments, and has no exit fees, as well as having an offset and redraw facility.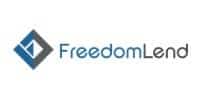 FreedomLend also offers owner occupiers a redraw facility, no exit fees, an offset and overpayments for an interest rate of 2.79 per cent (comparison rate also 2.79 per cent with no application fee).
For investors, FreedomLend has an Investment Special Variable P&I 80% charging 3.09 per cent pa (comparison rate).

The UBank UHomeLoan variable rate mortgage has a discounted interest rate of 2.84 per cent pa (comparison rate also 2.84 per cent pa) on loans over $200,000.
This home loan has no application fees or ongoing fees and allows borrowers to make overpayments, use an offset and a redraw facility and also split the loan between a fixed and a variable interest rate for maximum flexibility.
Compare low rate variable home loans from Australia's banks, credit unions and other lenders at InfoChoice.
The products compared in this article are chosen from a range of offers available to us and are not representative of all the products available in the market and influenced by a range of factors including interest rates, product costs and commercial and sponsorship arrangements
InfoChoice compares financial products from 145 banks, credit unions and other financial institutions in Australia. InfoChoice does not compare every product in the market. Some institutions may have a commercial partnership with InfoChoice. Rates are provided by partners and taken from financial institutions websites. We believe all information to be accurate on the date published. InfoChoice strives to update and keep information as accurate as possible.
The information contained on this web site is general in nature and does not take into account your personal situation. Do not interpret the listing order as an endorsement or recommendation from us. You should consider whether the information is appropriate to your needs, and where appropriate, seek professional advice from a financial adviser. If you or someone you know is in financial stress, contact the National Debt Helpline on 1800 007 007.