Which lender has the lowest home loan interest rate?
Are you looking for Australia's lowest mortgage interest rate? One lender is consistently one of the cheapest lenders in Australia.
Comparing home loans can be tricky. There are rates, fees, features, packages, comparison rates, plus extras like redraw and offset to consider.
InfoChoice makes the task easier by telling you what each loan will charge in monthly repayments, based on a loan of $300,000 and the advertised rate, excluding fees.
The monthly repayments calculation column on InfoChoice's home loan tables helps you compare the cost of each loan against other loans.
Your own monthly repayments will depend on your particular loan amount, rate and fees.
Which bank has the lowest home loan rate?
The lowest home loan rates in Australia are not available from a Big 4 bank.
Take the InfoChoice dare and compare over 1000 home loans instantly. If you don't find a lower interest rate than your Big 4 bank variable rate on your home, InfoChoice will pay you $1,000 Cash. (Owner occupied. Terms and conditions apply).
The big banks have an edge when it comes to personal service in a local branch and 24/7 access over the phone. They also offer a full range of financial products, long history and enjoy strong customer confidence. Many lenders can offer you a packaged loan deal with fee-free credit cards, offset account, perhaps discounts on insurance or even bonus Qantas points.
Other lenders compete on price and low rates. By keeping their own costs low, they can offer lower rates to borrowers.
But without a big spend on advertising or on physical branches near you, how do borrowers know about these cheap lenders and their low rate loans?
InfoChoice can help.
There are plenty of different types of home loans – variable rate, fixed rate, owner-occupier, investor, interest-only, principal and interest.
And plenty of lenders with good rates on different types of loans. The best loan for you is the one that with the mix of costs, service and features that suit your needs and budget.
The cheapest home loan rates on InfoChoice's database of 145 institutions are generally from smaller, non-bank lenders who operate wholly or mostly online, without the costs associated with a branch network. The lowest loan rates currently on offer from Australian lenders are well under three per cent.
The lowest variable home loan rate for owner occupiers paying principal and interest now listed by InfoChoice is 2.39 per cent pa (comparison rate 2.40 per cent pa).
The lowest fixed rate home loan rate is 2.09 per cent pa (comparison rate 2.41 per cent pa for 3y loan).
Which lender has Australia's cheapest home loans?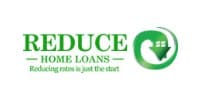 There are a few lenders that are consistently leading the market with cheap low-rate home loans.
Reduce Home Loans is a Brisbane-based non-bank lender that only offers low-rate home loans. Reduce does not offer bank accounts, term deposits, credit cards, personal loans or any other products. Reduce does not have branches.
Reduce's variable and fixed mortgage products are all among the cheapest in Australia, according to the InfoChoice database.
Reduce's popular Rate Slasher home loan comes with an offset account, redraw and a variable rate of 2.39 per cent pa (comparison rate 2490 per cent pa).
Reduce's Home Owners Dream 3 Years Fixed home loan has a current advertised rate of 2.19 per cent pa (comparison rate 2.64 per cent pa).
Newcastle based Greater Bank Fixed Home Loan also has a current fixed 12 month rate of 2.39 per cent pa (comparison rate 3.56 per cent pa). Greater Bank, unlike some of the other cheap lenders, has branches, a full range of products and accounts and a long history in NSW and South East Queensland. Greater Bank may not be the lender for you if you reside in other parts of Australia.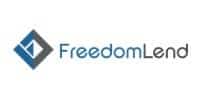 FreedomLend's Owner Occupied Variable P&I 80% loan has a current interest rate of 2.49 per cent pa (comparison rate also 2.49 per cent pa). This loan has offset and redraw, no application fee and no ongoing fees.
G&C Mutual Bank has recently cut rates on its First Home Premium Package by 0.50 percentage points to 2.64 per cent pa (comparison rate 2.66 per cent pa).
G&C Mutual Bank is a NSW and Victorian based former credit union catering to government employees, now open to everyone.
Sydney based online lender Athena is making waves with quick rate cuts and good online service for refinancers only.
Athena currently has Owner Occupier Principal & Interest (Refinance Only) variable rate loan for owner occupiers set at 2.59 per cent pa (comparison rate 2.55 per cent pa).
Other lenders have great rates on various fixed terms (from one to five years) and variable rate loans. Investor loans are generally priced above owner occupier loan rates. Compare home loans from Australia's banks, credit unions and non-bank lenders at InfoChoice.
Compare and Save at InfoChoice on thousands of home loan, credit cards, savings personal loan products and more. If you don't find a lower interest rate than your Big 4 bank variable rate on your home, InfoChoice will pay you $1,000 Cash.
This update is not financial advice. This article is general news and information.
Home Loans: The comparison rates are based on a loan amount of $150,000 and a term of 25 years.
WARNING: This comparison rate applies only to the example or examples given. Different amounts and terms will result in different comparison rates. Costs such as redraw fees or early repayment fees, and cost savings such as fee waivers, are not included in the comparison rate but may influence the cost of the loan. Comparison rates are not calculated for revolving credit products.
The products compared in this article are chosen from a range of offers available to us and are not representative of all the products available in the market and influenced by a range of factors including interest rates, product costs and commercial and sponsorship arrangements
InfoChoice compares financial products from 145 banks, credit unions and other financial institutions in Australia. InfoChoice does not compare every product in the market. Some institutions may have a commercial partnership with InfoChoice. Rates are provided by partners and taken from financial institutions websites. We believe all information to be accurate on the date published. InfoChoice strives to update and keep information as accurate as possible.
The information contained on this web site is general in nature and does not take into account your personal situation. Do not interpret the listing order as an endorsement or recommendation from us. You should consider whether the information is appropriate to your needs, and where appropriate, seek professional advice from a financial adviser. If you or someone you know is in financial stress, contact the National Debt Helpline on 1800 007 007.