Which lender has the lowest home loan interest rate?
Are you looking for Australia's lowest mortgage interest rate? One lender is consistently one of the cheapest lenders in Australia.
Comparing home loans can be tricky. There are rates, fees, features, packages, comparison rates, plus extras like redraw and offset to consider.
InfoChoice makes the task easier by telling you what each loan will charge in monthly repayments, based on a loan of $300,000 and the advertised rate, excluding fees.
The monthly repayments calculation column on InfoChoice's home loan tables helps you compare the cost of each loan against other loans.
Your own monthly repayments will depend on your particular loan amount, rate and fees.
Which bank has the lowest home loan rate?
The lowest home loan rates in Australia are not available from a Big 4 bank.
Take the InfoChoice dare and compare over 1000 home loans instantly. If you don't find a lower interest rate than your Big 4 bank variable rate on your home, InfoChoice will pay you $1,000 Cash. (Owner occupied. Terms and conditions apply).
The big banks have an edge when it comes to personal service in a local branch and 24/7 access over the phone. They also offer a full range of financial products, long history and enjoy strong customer confidence. Many lenders can offer you a packaged loan deal with fee-free credit cards, offset account, perhaps discounts on insurance or even bonus Qantas points.
Other lenders compete on price and low rates. By keeping their own costs low, they can offer lower rates to borrowers.
But without a big spend on advertising or on physical branches near you, how do borrowers know about these cheap lenders and their low rate loans?
InfoChoice can help.
There are plenty of different types of home loans – variable rate, fixed rate, owner-occupier, investor, interest-only, principal and interest.
And plenty of lenders with good rates on different types of loans. The best loan for you is the one that with the mix of costs, service and features that suit your needs and budget.
The cheapest home loan rates on InfoChoice's database of 145 institutions are generally from smaller, non-bank lenders who operate wholly or mostly online, without the costs associated with a branch network. The lowest loan rates currently on offer from Australian lenders are well under three per cent.
The lowest variable home loan rate for owner occupiers paying principal and interest now listed by InfoChoice is 2.39 per cent pa (comparison rate 2.40 per cent pa).
The lowest fixed rate home loan rate is 2.09 per cent pa (comparison rate 2.41 per cent pa for 3y loan).
Which lender has Australia's cheapest home loans?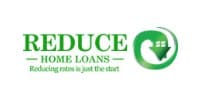 There are a few lenders that are consistently leading the market with cheap low-rate home loans.
Reduce Home Loans is a Brisbane-based non-bank lender that only offers low-rate home loans. Reduce does not offer bank accounts, term deposits, credit cards, personal loans or any other products. Reduce does not have branches.
Reduce's variable and fixed mortgage products are all among the cheapest in Australia, according to the InfoChoice database.
Reduce's popular Rate Slasher home loan comes with an offset account, redraw and a variable rate of 2.39 per cent pa (comparison rate 2490 per cent pa).
Reduce's Home Owners Dream 3 Years Fixed home loan has a current advertised rate of 2.19 per cent pa (comparison rate 2.64 per cent pa).
Newcastle based Greater Bank Fixed Home Loan also has