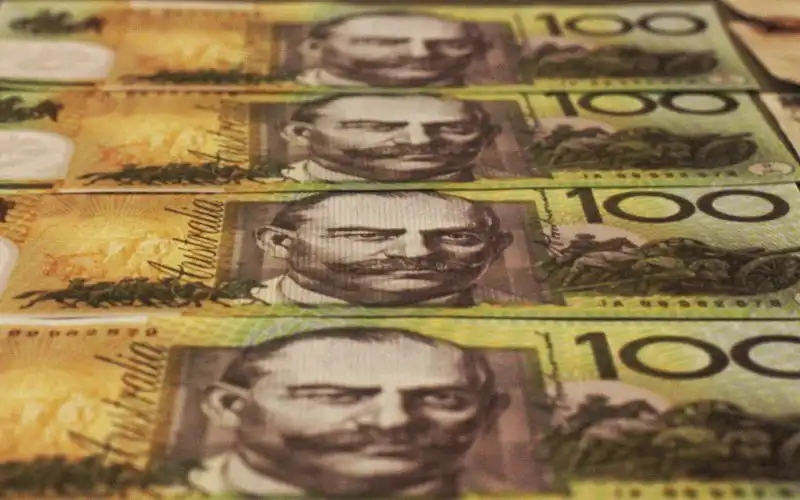 The Australian Government guarantees deposits, up to $250,000, that are held in Authorised Deposit-taking Institutions (ADIs)- also known as banks and credit unions. The government does this to reassure consumers that if something happens to their bank or credit union, their deposits will be repaid to them by the government.
The government guarantee on deposits gives people confidence to deposit cash into smaller institutions in particular.
But there are some details that you need to keep in mind.
What is the government's deposit guarantee?
The Australian government's guarantee on deposits in the banking system is called the Financial Claims Scheme (FCS). It protects the deposits in Australian banks and credit unions if the institution fails or is unable to pay its debts or honour withdrawal requests from account holders.
In the unlikely event that a bank or credit union 'fails' of is unable to fund withdrawals, the government has accepted liability to repay all depositors, up to $250,000 each.

How much is the government deposit guarantee?
The government's deposit guarantee, called the Financial Claims Scheme, covers the first $250,000 of deposits held by an account holder in one ADI. Any money over that amount is not covered.
People with more than $250,000 to deposit should consider splitting their money into more than one deposit and sharing it around different institutions in order to ensure that it is completely covered.

What is the big catch with the FCS?
One big catch with the FCS is that it is limited to $250,000 per institution. So if you have more than $250,000 to deposit, you need to split the money and put it in more than one institution to be covered.
BUT - did you know that many of Australia's banks and lenders are merely brand names of other Australian banks? And the government doesn't care about branding, just who is really behind the bank.
The Australian Prudential Regulatory Authority warns:
"When determining whether the total value of all your accounts with an ADI is below the $250,000.00 limit, it's important to include any accounts that you hold which have been marketed by the ADI under a different name."
For example, RAMS, St George Bank, Bank of Melbourne and BankSA are all owned by Westpac, so all of these brands are just one ADI - the Westpac Group.

How the government deposit guarantee scheme works
Case study: Mavis has $300,000 in term deposits and savings accounts. She wants all her money to be covered by the scheme so she withdraws more than $50,000 and deposits that in another bank.
Now Mavis has less than $250,000 in two separate institutions so her whole $300,000 is covered by the FCS.
Which banks and credit unions are covered by the federal government's deposit guarantee (Financial Claims Scheme)?
This list of banks and credit unions covered by the government deposit guarantee are all Australian authorised deposit taking institutions.
86400
Australia and New Zealand Banking Group
Australian Central Credit Union trading as People's Choice Credit Union
B&E Ltd trading as Bank of us
Bananacoast Community Credit Union
Bank of Queensland
Bendigo and Adelaide Bank
BNK Banking Corporation
Border Bank
Central Murray Credit Union
Central West Credit Union
Coastline Credit Union
Commonwealth Bank of Australia
Credit Union Australia
Dnister Ukrainian Credit Co-operative
EECU trading as Nexus Mutual
Endeavour Mutual Bank
Family First Credit Union
Fire Service Credit Union
Firefighters & Affiliates Credit Co-operative
Ford Co-operative Credit Society trading as Geelong Bank
Goulburn Murray Credit Union Co-operative
Horizon Credit Union
Hunter United Employees' Credit Union
Indue
Laboratories Credit Union
Lithuanian Co-operative Credit Society "Talka"
Lutheran Laypeople's League of Australia
Lysaght Credit Union
MacArthur Credit Union
Maitland Mutual Building Society
MCU
Members Banking Group trading as RACQ Bank
Members Equity Bank
MyLifeMyFinance
National Australia Bank
Newcastle Permanent Building Society
Nexus Mutual
Northern Inland Credit Union
Orange Credit Union
People's Choice Credit Union
Police Bank trading as Border Bank
Police Financial Services trading as BankVic
Police & Nurses trading as P&N Bank
Pulse Credit Union
QPCU trading as QBANK
Qudos Mutual trading as Qudos Bank
Queensland Country Credit Union
Railways Credit Union trading as MOVE
Regional Australia Bank
South West Slopes Credit Union
Southern Cross Credit Union
South-West Credit Union Co-Operative
Summerland Financial Services trading as Summerland Credit Union
Suncorp-Metway
Sydney Credit Union
Broken Hill Community Credit Union
The Capricornian
Traditional Credit Union
Transport Mutual Credit Union
Tyro Payments
Victoria Teachers
volt bank
Warwick Credit Union
WAW Credit Union Co-Operative
Westpac Banking Corporation
Woolworths Employees' Credit Union
Xinja Bank
You can compare savings accounts and term deposits from Australia's banks and credit unions at InfoChoice.
The information contained on this web site is general in nature and does not take into account your personal situation. You should consider whether the information is appropriate to your needs, and where appropriate, seek professional advice from a financial adviser. If you or someone you know is in financial stress, contact the National Debt Helpline on 1800 007 007.