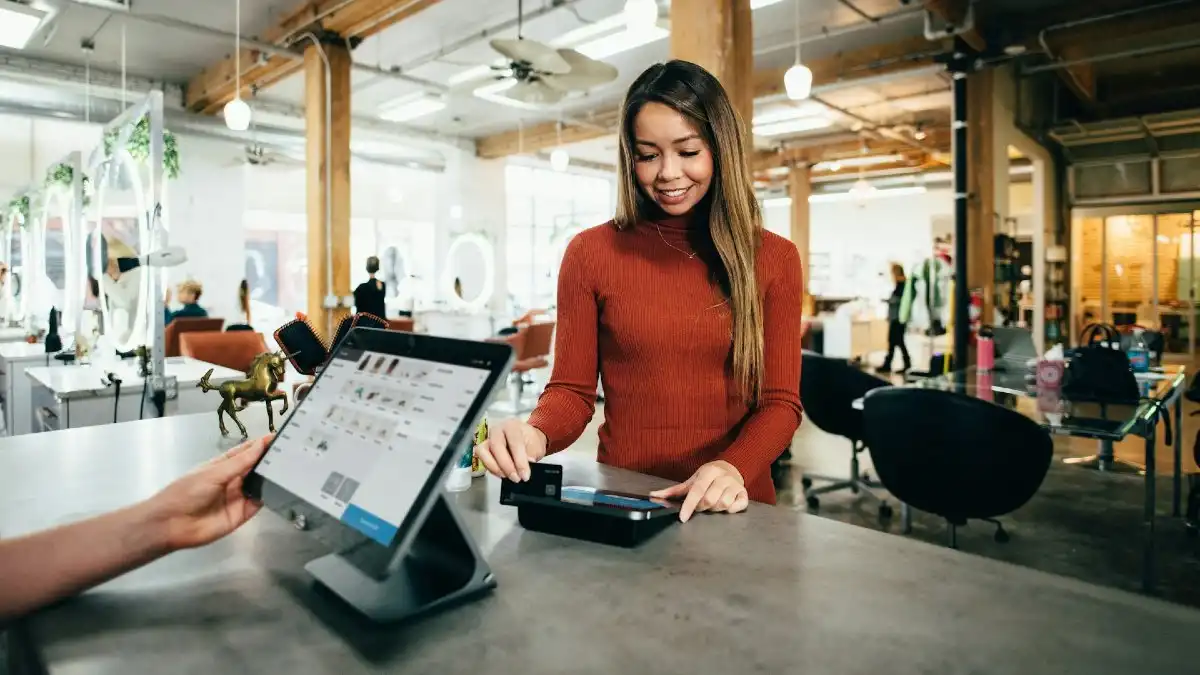 Even though contactless payment is well on its way to ubiquity now, we still get asked: 'Cheque, savings or credit?' at the point of sale.
If your total at the till is more than $100, then you'll have to choose one of the options, as contactless doesn't go over this amount anyway.
For most of us, we simply select the same option we always have, because someone told us once that was the right option. We've broken down the differences between cheque, savings and credit so you can start making an informed choice at the check-out.
When we're faced with this choice, most of us simply opt for the method we've tended to use over the years; possibly because it's always worked for us or because it feels 'safer' to us.
However, not everyone knows what's actually going on behind the scenes when they choose their payment path. You might find that you don't always walk down the right one, so find out more about these different payment methods to help you to make the right decisions at the tills.
Which way to pay?
Every EFTPOS terminal in the country has those familiar three buttons for you to choose from when you're paying by card'credit, cheque or savings. You have to hit one of them or you won't be leaving with your goods'
If you choose credit
If you want to pay with a credit card you select this option. You may also have a debit card that you can use as a credit card, too. This debit card must be linked directly to an account of yours from which it draws the funds.
If you choose cheque
Choosing the cheque option means that money is taken from your transaction'or every day 'bank account. This is most often the account your salary goes into and that you pay your bills from. The 'cheque' button on eftpos terminals dates from the 1980s - when most people had a seperate cheque account
Choosing savings
By opting for savings, you are also accessing your transaction account. Yes it is called 'savings' but this label also dates from the 1980s and now relates to your transaction account. You won't be able to access your actual savings account at the eftpos terminal to pay for goods and services.
The advantages and disadvantages of the three payment options
The advantages of credit
If you pay with the credit option then you don't need to worry about funds being in your transaction bank account, which is why credit cards come in handy occasionally!
Your credit card provider will cover you for chargeback if you need it.
Your provider and your bank (if they're different) will be watching your account closely to detect and prevent fraud.
The downsides of credit
Some shops and merchants may have minimum transaction thresholds so you may have to bump up your total by a few dollars in order to be able to use this option.
There's no such thing as free money'you'll have to pay off the balance on your card as soon as possible to avoid or minimise the amount of interest applied.
Your transactions aren't processed straight away so you could, in theory, forget how much you've spent and end up going over your limit. In most cases, you'll be given time to bring the balance back under the limit to avoid extra charges.
Merchant fees may also be higher for credit transactions than traditional eftpos purchases, particularly if you use an American Express or Diners Club card..
The advantages of using cheque or savings
Your transactions are processed straight away and taken from your account so they're easier to keep track of.
If there's no money, or simply not enough, in the account the sale won't go through. This might look like a disadvantage, but in reality, it's for your own good because you'll have no debt on the account.
Where there's no debt there's no interest or penalty fees.
The disadvantages of cheque and savings
You need to remember that choosing savings means that the money just out of your transaction account. If there's no money in the account your purchase will be declined and you won't be buying anything, you will exiting the shop with a red face. See, it's a double-edged sword.
If your debit card isn't offered through Mastercard or Visa you won't get the same amount or level of fraud monitoring or customer protection.
Make sure you have the right accounts and know how to use them
You need to use the right accounts for the way you spend. For example, buying larger, more expensive items on your credit card (and then paying it off immediately from your transaction account) is often a good idea because of the extra protection you'll get.
Also, you'll find that different accounts have different fee structuring according to the number of EFTPOS payments you make on a monthly basis. Some banks will allow you to make unlimited EFTPOS transactions as long as you meet the minimum monthly deposit threshold (usually with your salary), so head to a comparison site to look for your ideal account.
Do contactless cards use cheque, savings or credit?
Contactless cards are becoming the norm now, which makes it even easier to pick up small purchases (the current limit for contactless transactions is $100).
If your contactless card is a debit card (MasterCard, Visa or EFTPOS), you'll be using money from your transaction account.
If your contactless card is a credit card, you'll be using funds from your credit card account instead.
Making yourself aware of the differences between pressing cheque, savings or credit will help you make better, more confident decisions when managing your money.
These may seem like minor details, but by using these three methods in the right ways can help you to save money, protect your purchases and keep your debt levels under control.
You can research and compare transaction banking accounts in Australia here.
Compare credit cards from Australia's major banks, credit unions and other credit card issuers here.
The information contained on this web site is general in nature and does not take into account your personal situation. You should consider whether the information is appropriate to your needs, and where appropriate, seek professional advice from a financial adviser. If you or someone you know is in financial stress, contact the National Debt Helpline on 1800 007 007.