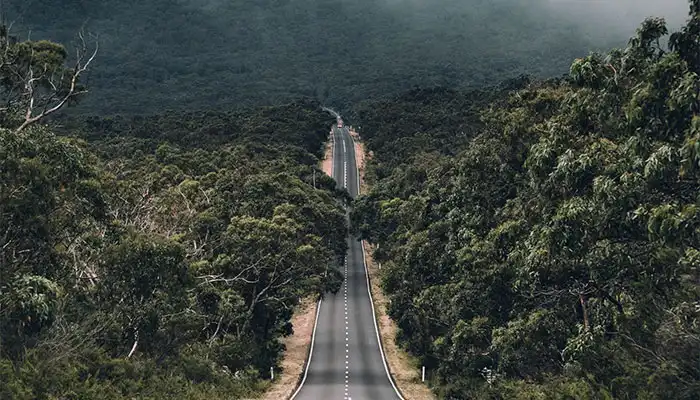 There's a lot of great things about Tasmania: natural beauty, wildlife haven, rich history, fresh local produce, affordable housing (compared to other parts of Australia), and the fact that the First Home Owner Grant offers first time buyers up to $30,000 towards their purchase. This is compared to $10,000 across many other states. Talk about a serious cash boost!
Find out how the FHOG works, eligibility criteria, and how to apply when the time comes.
How much is the First Home Owner Grant in Tasmania?
Until 30 June 2024, the Tasmanian FHOG offers first home buyers $30,000 towards the purchase or build of a new home - the highest grant out of every state/territory in the country.
A new home is one that has not previously been occupied or sold as a place of residence, so it's not available for established homes.
Unlike many other states, there is no price limit cap on the value of your home to be eligible for the FHOG. No matter whether your home is worth $200,000 or $2 million, first home buyers can apply with a home at any value.
Eligibility requirements for the TAS First Home Owner Grant
If you're considering applying for the Tasmanian FHOG, you must comply with the following rules:
Be at least 18 years of age
Be a natural person (not a company or trust)
Be an Australian citizen or permanent resident
Occupy the home as your principal place of residence for a continuous period of at least six months commencing within 12 months of an eligible transaction
You or your partner must not have owned a residential property in Australia before 1 July 2000
You or your partner must not have received the FHOG before in any state
You or your partner must not have lived for more than six months in a residential property you owned after 1 July 2000
How to apply for the First Home Owner Grant in Tasmania?
In most cases the bank or lender you're applying with will lodge the FHOG application on your behalf. All you need to do is help fill in all the details. Or, you can lodge your own application directly through the Tasmanian State Revenue Office.
You can apply for the FHOG no later than 12 months after the date of your certificate of occupancy/settlement.
When is the grant paid?
If your application was lodged by an approved agent, the payment will be made when:
| | |
| --- | --- |
| Contract to build | Payment is made following completion of the laying of the foundations (typically the first progress payment). |
| Purchasing a new home or an off the plan home | The grant is paid to your financial institution on settlement of your property. |
| Owner builder | Payment is made on receipt of an occupancy certificate. |
If you directly applied through the State Revenue Office, the grant will be paid after completion of the eligible transaction.
What supporting documents do I need to provide?
When filling out the application form, you'll be required to provide the following documentation:
Evidence of citizenship or permanent residency (birth certificate, passport, citizenship certification)
Identification (drivers license, passport, proof of age card)
Evidence you reside in Australia (Medicare card, debit/credit card, vehicle registration, Centrelink)
Evidence of residential address (bills for electricity, gas, insurance policy)
Signed copy of the contract for the purchase of the home (if buying a new home or off the plan)
Signed copy of the building contract
Proof of commencement of construction (if an owner-builder)
Are there stamp duty discounts in Tasmania for first home buyers?
Buying a new home in Tasmania has its pros and cons - you're eligible for the FHOG, but cannot receive stamp duty concessions.
Only applicants buying an established home may be eligible for savings on stamp duty.
First home buyers who choose to buy an existing home valued at $600,000 or less can receive a 50% discount on stamp duty.
To qualify, the buyer/s must generally comply with the same eligibility criteria as the FHOG. They must also occupy the home as their principal place of residence for a continuous period of six months, beginning within 12 months of the transfer. Further, if you're purchasing as a couple, both parties must be first-time buyers to receive the concession.
This concession is due to end on 30 June 2024.
Other schemes first home buyers can apply for in Tasmania
Home Guarantee Scheme
The Home Guarantee Scheme is aimed at supporting eligible first home buyers in their quest to own a home with a smaller deposit, and bypassing the burden of paying Lenders Mortgage Insurance (LMI).
The scheme caters to three different segments of potential buyers:
The First Home Guarantee (FHBG) targets first-time home buyers, facilitating their dream of homeownership with a deposit as little as 5%. This means you can borrow up to 95% of the property value, with the federal government providing the lender with a guarantee of up to 15%.

For those looking to settle in regional areas, the Regional First Home Buyer Guarantee provides a similar opportunity. Eligible buyers can purchase a home in a regional location with a deposit as low as 5%.

The Family Home Guarantee (FHG) specifically aids single parents with at least one dependent child, offering them the chance to purchase a home with a deposit as low as 2% (the government guarantees up to 18%). Participants must have a maximum income of $125,000.
First Home Super Saver Scheme
Through voluntary concessional contributions (taxed at a discounted rate of 15%) and non-concessional contributions (already taxed at their marginal rate), individuals can contribute extra to their super fund which can later be withdrawn for a house deposit.
First home buyers can contribute a maximum of $15,000 in any given financial year, with a cumulative cap of $50,000 per individual.
Help to Buy scheme
The Help to Buy scheme allows eligible participants to co-buy a home with the government.
Eligible buyers purchasing a home would receive an equity contribution of up to 40% of the cost of a new home, or 30% for existing homes.
Buyers only need a minimum 2% deposit and do not have to pay LMI.
Up to 40,000 places will be on offer across four years (10,000 per year) from 2024.
---
Advertisement
---

Variable

More details

FEATURED

INCLUDES NOV RBA RATE INCREASE

loans.com.au – Variable Home Loan (LVR < 90%)

No ongoing fees
Free redraw facility
Unlimited extra repayments

Variable

More details

FEATURED

Refinance only

APPLY IN MINUTES

Unloan – Variable Rate Home Loan – Refinance Only

No application or ongoing fees. Annual rate discount
Unlimited redraws & additional repayments. LVR <80%
A low-rate variable home loan from a 100% online lender. Backed by the Commonwealth Bank.

Variable

More details

Reduce Home Loans – Rate Cutter Home Loan (LVR < 60%)
Important Information and Comparison Rate Warning