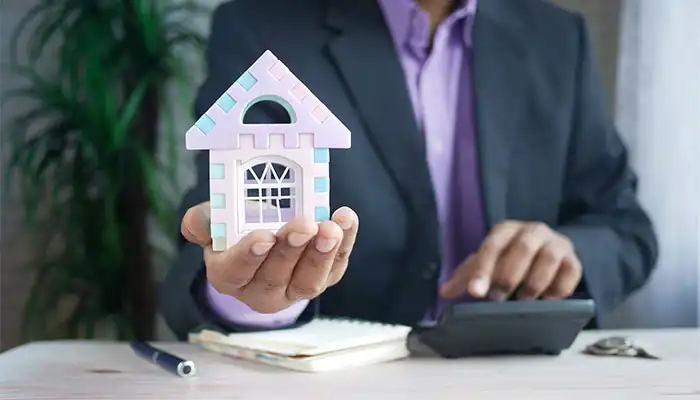 For many homeowners looking to break into the home loan market, it can be challenging to break down the ins and outs to determine the right home loan option that best suits your financial position. Here we'll navigate fixed and variable rate home loans, along with the pros and cons of both to help you determine which type of home loan type may be right for you.
What is a fixed-rate home loan?
As the name suggests, fixed-rate home loans offer the security of no changes in interest rate repayments across the fixed rate term. This provides a sense of security in the fact that you can budget accordingly as home loan payments will be the same whether they are made weekly, fortnightly or monthly.
Typically with a fixed rate loan, you:
Have the same repayments over the period.
Can budget accordingly knowing that your home loan rate and repayments will stay the same.
Can usually make up to $10,000 additional repayments per year (depending on the lender) but probably can't make unlimited additional repayments.
Are less likely to find other features such as an offset account.
Will likely revert to a high variable-rate home loan once the fixed period ends.
Face break fees if you refinance within the fixed-rate period.
What is a variable-rate home loan?
Where fixed home loans require the same repayments to be made across the loan term, variable rate home loans are defined by market movement. This means the interest rate can rise or fall at any point throughout your loan period meaning repayments have the ability to vary month-on-month.
However, an emerging theme has been that despite interest rate rises, lenders have kept the repayment the same for those making more than the minimum repayment - except, a bigger portion of that repayment goes towards repaying interest. This effectively extends the life of the home loan.
Whilst variable rate home loans provide flexibility through features such as offset accounts, there is less certainty involved.
Typically with a variable rate loan, you:
Will likely have access to an offset account and redraw facilities. Offsets usually aren't free, while redraws come included.
Can assess the cash rate and other market forces during your loan term and be ready to refinance to a better deal if your payments get too high.
May have lower establishment and maintenance fees on basic home loans.
May have more flexibility to pay your mortgage off sooner.
Choosing between a fixed or variable-rate home loan
Choosing between fixed rate and variable rate home loans can be tricky, even when you do understand the differences. It's all about striking a balance between the flexibility, rate offerings and long-term certainty to coincide with your financial position.
Having said all this, you don't always need all these features. If you're looking for owner occupier loans because you're planning to move into your forever home, then you might want to the flexibility to pay your mortgage off a few years earlier. On the other hand, if you're looking for investor loans for a buy-to-let venture then you may want more predictability so you know what your profits will be. Everyone's different.
Can I split between a fixed and variable rate?
If you are not completely sold on one particular home loan option, you may consider splitting your loan between fixed and variable. This allows you to lock in a fixed interest rate on a portion of your loan, while the remainder is on a variable rate. This can help you minimise the risks associated with interest rate movements.
At the end of the fixed-rate period, you may have the choice of fixing that portion again or simply letting it revert to a variable interest rate. It's important to keep in mind that the variable rate that it reverts to may be higher than the variable rate you're already paying on the other portion of the loan.
Pros and cons of fixed and variable rate home loans
Pros
Repayment certainty: By knowing exactly what your repayments will be, you'll be able to budget for the future without having to factor in rate hikes or market volatility.
Limited impact of interest rate increases: In a rising interest rate environment, the amount of interest you will have to pay on your home loan remains fixed.
Cons
Limited flexibility: In a decreasing interest rate environment, there lies the potential that you may miss out lower mortgage repayments, given your interest rate is fixed at a higher rate. As a result, fixed rate mortgages may be more limited in their flexibility.
Break costs: If you want to refinance your home loan and you've fixed your interest rate, you may have to pay break costs for ending the fixed rate period early. Depending on your circumstances this could add up to thousands of dollars.
Variable rate home loans
Pros
Flexibility: Variable rate home loans are a popular choice for many Aussie home owners given their added flexibility with the ability to make extra repayments and availability of redraw and offset facilities.
Refinancing: With a variable rate home loan, it is easier to refinance should you find a better home loan deal. You may still have to pay a discharge fee depending on the lender, however this fee is significantly less than a break fee with a fixed rate loan.
Market movement: Given the interest rate is variable, if they decline it means you will end up paying less in interest over your home loan. Or you can opt to keep your repayments the same, meaning you will pay off more of the principal at a faster pace.
Cons
Market movement: While market movement can be a positive if interest rates fall, if they rise it can be to your detriment as you will be required to pay more interest costs over the life of your loan.
Cash flow uncertainty: Given the fact that rates can change at any time with or without the market, variable rate home loans provide less clarity in terms of repayments over the long term. This requires borrowers to be flexible and budget accordingly.
Ultimately a home loan is a long term commitment, and like all things in life over time things can change. This could mean changes to your personal or financial circumstances which requires you to re-evaluate your options. It's important to revisit the rate you pay at various points over the life of your loan to ensure you're attracting the best possible deal and making use of features such as offset accounts or redraw facilities if they are available.