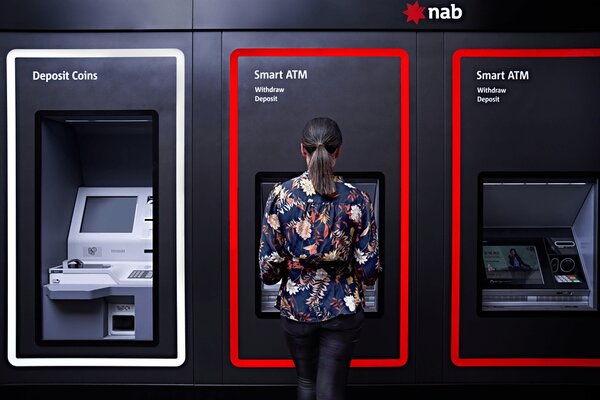 While NAB can't officially call itself Australia's oldest bank (that title is held by ANZ), its parent bank actually predated its big four bank peer by a single year. NAB became the bank we now know in 1981, when the Commercial Banking Company of Sydney (established in 1834) merged with the National Bank of Australasia (established in 1858).
Today, NAB is the nation's second largest listed bank by market capitalisation behind CommBank. It also owns neobank UBank and Bank of New Zealand, and in 2022 acquired Citi's Australian retail operations.
One reason customers might gravitate towards NAB is brand recognition. In financial year 2022, NAB was behind over $300 billion worth of Australian mortgages (nearly 15% of the market), held $567 billion of customer deposits, and its brand was stamped on over a quarter of Australian debit and credit cards.
It has more than 35,000 employees and 714 branches scattered across the nation, as well as online banking and an app, allowing customers to manage their money on the fly.
"At NAB, we've designed banking for the way you live; easy, hassle-free and designed for real life to suit your needs," NAB executive of personal everyday banking Paul Riley told InfoChoice.
"With the combination of NAB's great digital features, coupled with simple and convenient banking options, you can bank your way, whenever and wherever you are.
"Whether it's an unconditional home loan approved in 60 minutes, to no fee account options and great savings rates, to instant credit and debit card usage via the app, easy money management tips and alerts to protect your account – it's simple, digital and rewarding.
"We've made it easy for you to stay connected to your money; you can pay your way with digital wallets, bank any time via the NAB app, internet banking or chat, easily change your account details and have control over your cards, and there's insights to help you keep track of your spending."