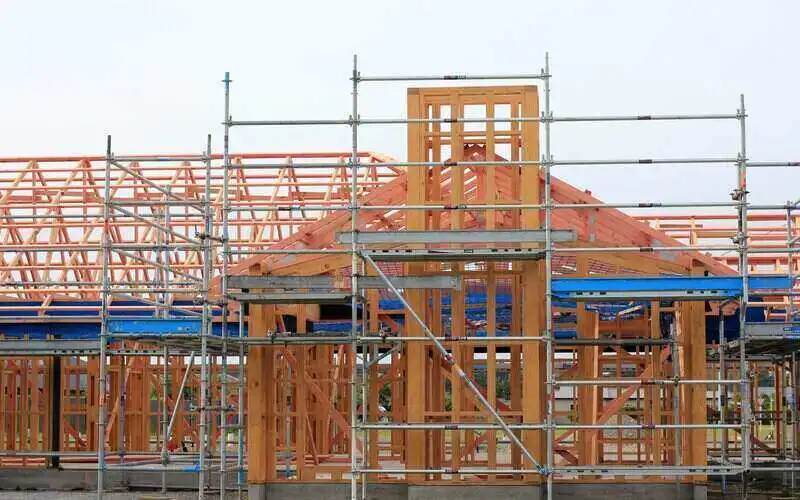 Could easing construction costs dampen the rental crisis?
Residential construction costs rose 0.5% in the September quarter
That marks the fourth consecutive quarter of slowing growth and the lowest read in over four years
Meanwhile, experts suggest an additional 70,000 rental properties could be needed to ease Australia's rental crisis
The rental vacancy rate hit a new record low last month
The cost of building new housing increased just 0.5% in the September quarter, according to new data from CoreLogic.
That's the slowest pace of growth since mid-2019 and represents half of the average quarterly increase in the decade prior to the pandemic.
"This is the fourth consecutive slowdown in the quarterly pace of growth for residential construction costs," CoreLogic head of Australian research Eliza Owen said.
Construction costs rose 4% over the 12 months to September, lower than the quarterly peak of 4.7% this time last year.
Competition for rentals hits new heights
The rental market tightened further in September with the number of rentals sitting empty hitting a new low, the latest PropTrack Market Insight Report reveals.
Just 1.06% of rental properties around the nation were untenanted last month, with South Australia recording a vacancy rate of just 0.65%.
"Vacancy was down in both capital city and regional areas, with renters feeling the squeeze across the country," PropTrack economist and report author Anne Flaherty said.
"Declining vacancy rates are increasing competition for rentals and placing growing pressure on rents.
"As a result, rents are predicted to continue rising at above trend levels over the coming months, particularly in the capitals."
Up to 70,000 new rentals – the equivalent of a city the size of Newcastle – are said to be needed to improve rental affordability, with Domain finding median asking rents reached a record $600 a week across the capitals last quarter amid supply shortages.
"Rental supply has suffered due to the sustained development undersupply and investors selling under holding pressure costs," Domain chief of research and economics Dr Nicola Powell said.
"To balance the rental market and achieve a healthy vacancy rate of 2% to 3%, Australia needs 40,000 to 70,000 additional rentals."
More than 13,600 new residential construction projects were approved in August, Australia Bureau of Statistics (ABS) data shows.
That marks a 7% month-on-month increase but a 22.9% fall since the same time last year.
Material costs no longer driving force behind pricey construction
Finally, it appears that material costs are no longer to blame for the rising price of building.
"While material costs appear to have stabilised in general, labour costs have had a number of new pressures applied," CoreLogic construction cost estimation manager John Bennett said.
"Award rates have increased more than 5% across the construction industry, coming in higher than previous years.
"The superannuation guarantee rate also increased to 11%, up from 10.5% from the 1st July 2023."
Image by Sandy Millar on Unsplash.