Tuesday June 4 will be remembered as the day the Reserve Bank of Australia (RBA) reduced interest rates to a new all-time record low.
The RBA cut its official interest rate by 0.25 percentage points to 1.25 per cent and another drop is expected as soon as next month.
So how low can interest rates go and what effect does this reduction have on homeowners and buyers?
Associate Professor in Finance at Deakin Business School Victor Fang believes the next cut in rates will see interest rates drop to 1 per cent.
There are positive and negative outcomes to this.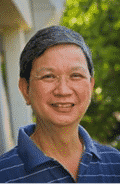 "A further drop in interest rates will boost household disposable incomes and lower the A$ exchange value to increase exports, which in turn helps the economy," Professor Fang says.
"However on the flip side of the coin, savers, especially the retirees who live on savings interest, will suffer as this will reduce their interest incomes."
One further disadvantage is the response of banks to the rate cut.
Professor Fang says that while new homebuyers may benefit, depending on the willingness of banks to lend, "since the Banking Royal Commission, banks have become more risk averse and hence their lending practices could be tightened." Ergo, it may be even more difficult for homebuyers to break into the market
Will interest rates rise?
The short answer is no. We have just had a rate cut and every analyst and his dog expects another to follow. However, there are opposing views as to what impact we can expect.
Professor Fang fears a negative outcome.
"If the interest margin gets too much closer to zero, there will be less incentive for banks to lend money because there's less profit to be made and depositors will have no interest return on their savings," he said.
"A low interest rate environment is not a good thing, there has to be a balance. But that's difficult in this environment with low growth and trade war currently playing out between the US and China, which makes the whole world jittery that we are going to see another recession."
Whilst Professor Fang believes banks could tighten their lending criteria, Tony Morrison, CEO of Harcourts Victoria and Tasmania says a drop in rates will have an overall positive effect on the real estate industry.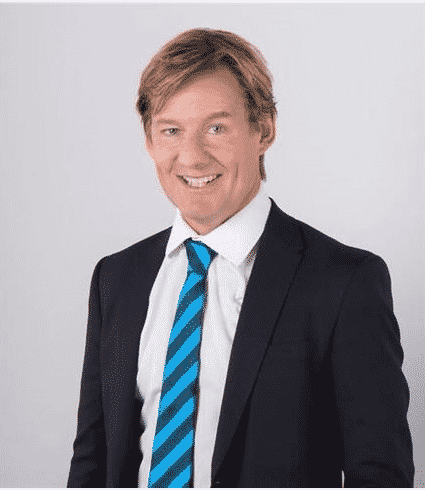 "I believe the interest rate drop will stimulate the real estate industry, which is a good thing," Morrison says.
"The industry will also be impacted by the new majority government, negative gearing remaining unaltered and the fact the RBA is changing the lending criteria and even job security. All of these factors will help invigorate the real estate industry."
As for homebuyer confidence, Morrison says this cut "will stimulate the market and make it easier for people to buy."
He also believes that lending criteria will become less stringent.
"Along with lending criteria being softened, lowering rates will make it easier for the home buyer to get into the market, especially first homebuyers who are ready to take that plunge," Morrison says.
Not all banks have passed on the cut
Perhaps the overarching question we should be asking is not whether interest rates will rise or fall, but whether the banks will pass on the cuts.
Professor Fang makes a salient point.
"Our cash rate has never been this low so it's hard to know what's going to happen, but will any institution want to lend out money for free?" he says.
Certainly not ANZ or Westpac, it would seem.
The ANZ will reduce rates by only 0.18 percentage points, or roughly 70% of the RBA cut. Westpac has committed to a rate reduction of 0.20 percentage points.
The CBA and NAB will pass on the full rate cut.
"If consumers cannot see the difference between one brand to the next, or one bank to the next, they will purely choose their bank based on price. Because of this, I don't know if this is the best decision on ANZ's behalf as they could risk losing the loyalty of their customers, particularly if everyone else is passing it on," Morrison says.
Whether the RBA reduces rates again, and whether banks follow suit, remains to be seen, but as Federal Treasurer Josh Frydenberg and Prime Minister Scott Morrison have both said, if homeowners are unhappy they should look elsewhere.
You can compare interest rates using this InfoChoice Home Loan Comparison calculator:
Compare the top home loan products from Australia's banks, credit unions, building societies and non-bank lenders here.
As for the banks, they have been running their own race for the last 12 months.
After increasing interest rates in September last year, ANZ is obviously still loath to bring interest rates down too low.
You may also remember the CBA increased its variable home loan rate by 0.15 per cent as recently as October 2018. NAB increased its owner-occupier P&I loan rate by 0.12 percentage points in January this year, taking it to 5.36 per cent per annum.
As the banks are playing their own game, it is an ideal time for homeowners and homebuyers to shop around. It's just a matter of finding the right loan at the right rate and watching how low interest rates now go.
The information contained on this web site is general in nature and does not take into account your personal situation. You should consider whether the information is appropriate to your needs, and where appropriate, seek professional advice from a financial adviser. If you or someone you know is in financial stress, contact the National Debt Helpline on 1800 007 007.