How to Get The Best Possible Deal on a New Car
Making the decision to purchase a new car isn't an easy one. For many, it represents the second-largest financial commitment they will make besides purchasing a home. It's also a decision that will carry financial obligations for many years after the fact.
For those reasons, it's essential for prospective car buyers to know how to approach the process in a way that will help them get a great deal on the car they want. Doing that requires some solid planning, execution, and a little insider knowledge.
To help, here's a step-by-step new car buyer's guide to getting the best deal possible.
1. Secure Financing First
Part of the cost of buying a car is the interest that you'll pay on your car loan. The interest rate you'll be able to secure on that loan can play a big part in figuring out if you can afford the vehicle you want in the first place. That's why it's a good idea to go shopping for a car loan before you ever set foot in a dealership.
There are other benefits to doing so, also. Having a pre-approved loan offer when you walk into a dealer lets them know that you've done your homework. It also gives the dealer a hard price limit as a cap on negotiations over price. Finally, it will force the dealer to try and beat your pre-approved interest rate if they'd like you to use their in-house financing options.
2. Get an Insurance Quote
After you figure out your financing options for a new vehicle, you'll then want to get an idea of what it might cost to insure it in your area. The loan you've researched will have come along with specific vehicle insurance requirements that you'll have to satisfy as a condition of the finance agreement. You should get a quote for the required insurance on the specific car you're interested in to make sure that the payments don't push your monthly cost of ownership outside of your budget. Be sure to shop around to find the lowest rate available to give you maximum financial flexibility as you approach negotiating a purchase price.
3. Research Your Vehicle
To put yourself in the best position to get the best price on the car you're looking for, you'll need to understand the market for that specific vehicle. Use a service like Price My Car to find out what others have paid for the same car in your area and in other parts of the country. You could find out that it's advantageous to travel a bit to get a better deal or at least a median price point you can use as a frame of reference before you negotiate with a local dealer. The point is, the more you know going in, the better your odds of saving money.
4. Know How to Negotiate
It's important to understand that car salespeople don't have the reputation for being tough negotiators for no reason. It's because they hone their skills by working with multiple buyers every day. While there's no substitute for that experience to be had for a buyer, it does help to know the tactics that might improve your odds of success.
For best results, follow these simple guidelines:
Set a realistic goal – if you go into a car purchase negotiation expecting to get a price that's thousands of dollars below what others have paid, you will leave disappointed.
Be personable – Believe it or not, car salespeople will often go out of their way to help buyers that have a friendly, personable demeanour. They'll also reward buyers who don't waste their time with needless posturing.
Don't close the door on a later deal – Make sure to provide the dealer with your contact information if you can't reach an agreement right away. They'll often contact you with a better offer if they feel you may go elsewhere to make a purchase.
5. Get Several Offers
It's common knowledge that car dealers try to sell their inventory at the highest margin possible. Still, they are in competition with each other, and buyers can use that to their advantage. To do that, make sure to get as many price quotes from different dealers as you can. You can then exploit even the smallest differences in price to get a better deal from another dealership. In many cases, if you ask a dealer to beat your lowest quoted price, they'll do it just to secure your business. While there's a limit as to how many rounds of price-cutting they'll engage in, you might be surprised how much you can save by letting dealers know you found a better price elsewhere.
6. Wait Until the End of the Month
Once you're satisfied that you've gotten the lowest market price for the vehicle you want, there's only one thing left to do: wait. Never sign off on a purchase until the end of whatever month you're shopping within. Many dealers will lower prices even further at the end of the month to guarantee a sale because they have quotas they need to meet. If you're lucky, you'll get some additional money knocked off of your purchase price as one final inducement to get you to sign on the dotted line. Since you stand to lose nothing by waiting but some time, it is well worth it to do so.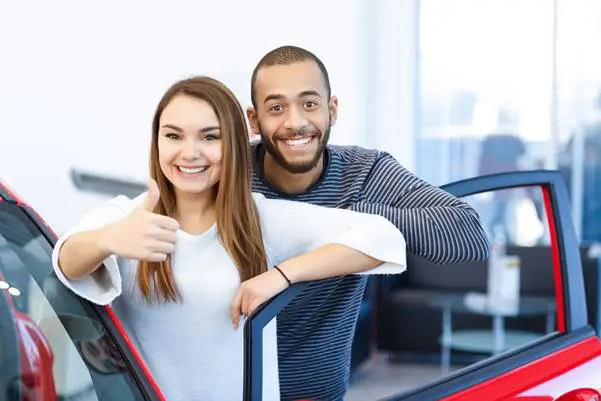 Hit the Road
If all has gone well, you should have reached the end of the process with the vehicle you wanted at a price you're comfortable paying. At that point, the hard work is done, and you'll be ready to hit the road and get started on enjoying your new car for years and years to come. Enjoy the ride!
Compare car loans at InfoChoice.
---
This article is not financial advice.
The products compared in this article are chosen from a range of offers available to us and are not representative of all the products available in the market and influenced by a range of factors including interest rates, product costs and commercial and sponsorship arrangements
InfoChoice compares financial products from 145 banks, credit unions and other financial institutions in Australia. InfoChoice does not compare every product in the market. Some institutions may have a commercial partnership with InfoChoice. Rates are provided by partners and taken from financial institutions websites. We believe all information to be accurate on the date published. InfoChoice strives to update and keep information as accurate as possible.
The information contained on this web site is general in nature and does not take into account your personal situation. Do not interpret the listing order as an endorsement or recommendation from us. You should consider whether the information is appropriate to your needs, and where appropriate, seek professional advice from a financial adviser. If you or someone you know is in financial stress, contact the National Debt Helpline on 1800 007 007.