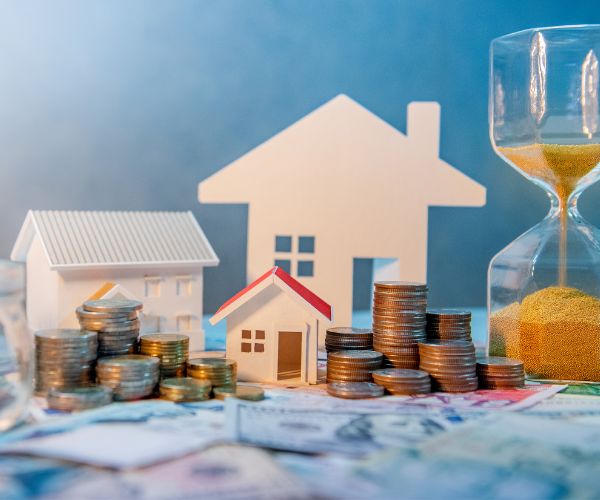 According to the Australian Bureau of Statistics (ABS), the value of total housing loan refinancing fell 3.1%, but remained high at $20.2bn.
ABS head of finance statistics Mish Tan said refinancing activity has been consistently reaching record highs in recent months, driven by borrowers opting to switch lenders due to increasing interest rates.
"The value of total refinancing between lenders was 12.6% higher in June compared to a year ago," she said.
Looking at other lending indicators, there was also a 2.8% decline in new owner-occupier loan commitments to $15.9bn. Take note that this excludes refinancing.
Across the investor segment, loan commitments rose 2.6% to $8.7bn. Over a year ago, however, this was 15% lower.
Meanwhile, the strength of the first-home buyer segment has waned — the number of new loan commitments for the segment declined 0.8% over the month and 12.2% from a year ago.
Overall, the activity from first-home buyers is around half the level seen when it peaked in January 2021.
First-home buyers, investors powering up housing
Housing finance activity from first-home buyers and investors seem to be maintaining the upwards trend in house prices.
CoreLogic's Home Value Index (HVI) rose 0.7% in July, marking its fifth consecutive increase. The growth at which prices are rising, however, seemed to be starting to slow down as markets witness a rise in listings.
However, CoreLogic research director Tim Lawless said moderation seems to be stemming from the prime segment of the housing market.
"Some resilience in growth across the middle and more affordable end of the market aligns with housing finance data which has shown a stronger bounce back in the value of lending to first home buyers and investors over recent months," he said.
"These segments tend to be more active across the middle to lower end of the pricing range where competition to purchase a home may be more intense."
Aussies taking out personal loans for travel
While there was an overall slowdown in personal finance in June, it appears borrowing activity for travel and holidays remained strong.
In fact, personal finance for the segment rose by 6.5% to the highest level since October 2018,
Meanwhile, fixed-term personal finance fell 6.8% in the month, after a rise of 9.2% in May.
Lending for personal investment also declined by 27.6%, as well as for vehicles at 2.7%.
These declines were consistent with the recent data from Equifax, which showed that the overall demand for credit slowed down during the second quarter of the year compared to last year.
According to Equifax, the rising interest rates are taking their most significant toll on mortgage and auto loan applications.
Photo by Zephyr18 on Canva.