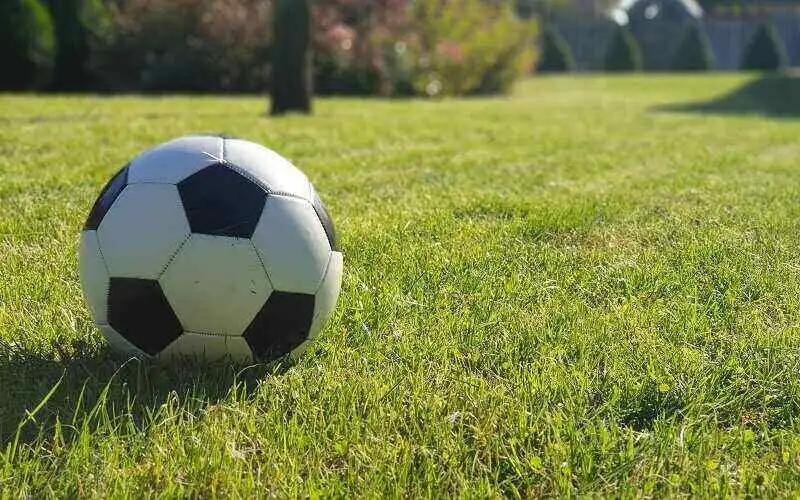 Retail turnover lifts 0.2% in August
Australian retail trade rose 0.2% month-on-month or 1.5% annually in August to $35.4 billion
It was driven by increased spending on fashion items and at cafes, restaurants and takeaway food outlets during the FIFA Women's World Cup
It's unlikely the increase will spur the RBA to hike rates next week
Economists at CommBank and ANZ were the closest to the money, tipping retail trade to rise 0.1% and 0.3% respectively
"The modest rise in August shows consumers continued to restrain their retail spending," ABS head of retail statistics Ben Dorber said.
"In trend terms, retail turnover rose 0.1%, and was up only 1.3% compared to August 2022 - the smallest trend growth over 12 months in the history of the series.
"Considering how high inflation and strong population growth has added to retail turnover in the past year, the historically low trend growth highlights just how much consumers have pulled back in response to cost-of-living pressures."
For the second consecutive month, much of the increase was due to a rise in spending at cafes, restaurants and takeaway food outlets during the FIFA Women's World Cup.
The FIFA Women's World Cup ran from 20 July to 20 August, with a record average 7.13 million Aussies tuning in to watch the Matildas play in the semi-final against England.
Spending on clothing, footwear, and personal accessories led the charge, rising 1.3% last month, while that on cafes, restaurants and takeaway food services increased 0.7% alongside other retailing, and department store spending climbed 0.4%.
Meanwhile, household goods retailing slipped 0.4% and food retailing fell 0.3% as food inflation eases.
It's likely the Reserve Bank of Australia (RBA) will be taking a close look at August's retail turnover.
Ultimately, the central bank wants spending to decrease to a level that weighs on inflation.
Inflation rose 5.2% over the 12 months to August, the ABS revealed yesterday – a figure that's unlikely to spur the RBA board to action a cash rate hike when it meets on Tuesday.
Recent data released by Westpac also suggested that monthly retail turnover would increase.
The Westpac Card Tracker Index, detailing millions of transactions, rose 1.5 points over the two weeks to Wednesday to 137.6 points – suggesting Aussies were spending 6% more than they were in mid-June.
"It is now just over fifteen weeks since the last RBA rate hike, and while consumers may still be down in the dumps sentiment–wise, the constant hits to household cash flows have come to an end," Westpac senior economist Matthew Hassan said.
"Notably, whereas earlier gains were mainly due to higher fuel prices and temporary spending relating to the FIFA Women's World Cup, the rise since mid–August has been more evenly spread."
Similar data from NAB revealed an increase in discretionary spending during the month of August, largely due to higher fuel prices, while non-discretionary spending slipped.
Grand Final weekend could spur spending
Meanwhile, consumers have been warned to be wary of public holiday surcharges over the coming days.
Many Victorian workers will have a day off tomorrow, thanks to the AFL Grand Final public holiday.
Come Monday, Queenslanders will enjoy the Kings Birthday public holiday while NSW, South Australia, and the ACT will have the day off for Labour Day.
"Brace yourselves for hefty surcharges at your favourite cafes and restaurants this weekend, aimed at covering staff penalty rates," Waave CEO and co-founder Ben Zyl said.
Businesses are able to deal out surcharges to cover increased costs, but they should range from around 0.5% to 1.5% of the total bill, Mr Zyl said, not 3% as is commonly seen.
Research by the payment provider found that nearly half of Aussies don't know when they are being charged a surcharge on online or in-store.
Such surcharges can drain hundreds of dollars from households' annual budgets, according to Mr Zyl.
Retail trade data from the ABS is seasonally adjusted to take into account increased spending on weekends and public holidays.
Which big four banks were on the money?
Predictions on the August retail trade figures varied markedly between the big four banks prior to its release.
Westpac forecasted the strongest increase in spending.
"We expect the official retail sales figures to show a relatively strong 1% gain for the August month, centred on cafes and restaurants," Westpac chief economist for New Zealand Kelly Eckhold said.
"Activity is likely to soften again in September, reverting to what is still a weak underlying trend."
NAB, meanwhile, was predicting the figure to climb slightly higher than consensus, lifting 0.4% month-on-month.
Over at ANZ, economists' predictions were in line with consensus at a 0.3% increase, while those at CBA were forecasting retail trade to come in just 0.1% higher month-on-month.
August retail trade predictions
| | |
| --- | --- |
| CommBank | 0.1% |
| NAB | 0.4% |
| Westpac | 1.0% |
| ANZ | 0.3% |
| Consensus | 0.3% |
| Actual | 0.2% |
Image by Giero Saaski on Unsplash.