Sharesies' three subscription prices are $5, $10, and $20 a month and carry with them differing levels of value for buying and selling shares, auto-investing orders, round-ups, and more.
The traditional pay-as-you-go option offers 1.9% transaction fees, capped at $5 USD per order for US shares, and $6 AUD per order for Australian shares.
Sharesies says a modest investor with $400 of automatic investments, topped up by $40 of roundups each month, save around half of their monthly fees by switching from pay as you go on the $5 option.
The platform also has a calculator on its website for a user to find out which plan they are better off using, or to stick to the PAYG option.
Brendan Doggett, Sharesies' Country Manager for Australia, says the new plans will favour longer-term investors rather than day-traders.
"No two investors have the same habits or preferences, so we've developed tiered plans to provide everyone with the tools they need to simplify their wealth management and build a strong financial future," Mr Doggett said.
Sharesies has no minimum investment, and the platform competes in a saturated investing app market including Raiz, Bloom, Blossom, Spaceship Voyager, CommSec Pocket, and more.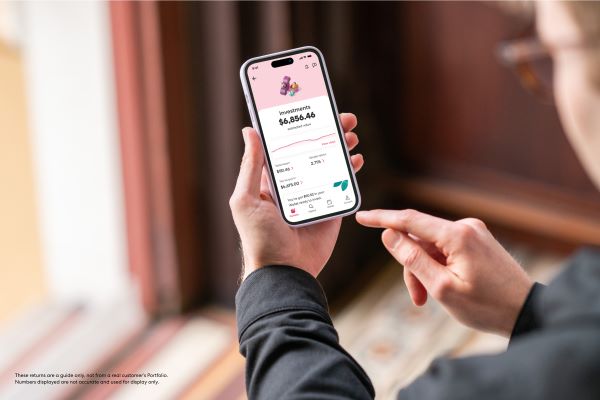 Sharesies Australia Plans & Pricing
The breakdown is as follows:
Pay as you go

$5 AUD a month

$10 AUD a month

$20 AUD a month

1.9% transaction fee on the amount invested, up to the fee cap:

$6 AUD for Aussie shares
$25 for NZ shares
$5 AUD for US shares

Transaction fees covered on:

$500 AUD of buy and sell orders

$1,000 AUD of auto-invest orders

Round-ups

Transaction fees covered on:

$1,000 AUD of buy and sell orders

$3,000 AUD of auto-invest orders

Round-ups

Transaction fees covered on:

$3,000 AUD of buy and sell orders

$8,000 AUD of auto-invest orders

Round-ups

Plus NZX market data and insights