What is Stellar (XLM)?
Stellar is a system for making online payments run on decentralised servers by a global consortium of individuals and teams. This web of servers maintains the ledger that keeps track of and stores the network's transactions and data.
When it comes to real world practice, however, Stellar is more like a very flexible and cheap PayPal. You upload funds to an anchor on the network, which stores the money and then sends credit to your virtual wallet.
It's also similar to Ripple XRP, although the coding behind the two currencies is different.
These anchors effectively serve as a bridge between any currency you care to mention and the Stellar network. This bridge lets you convert funds into Stellar's public ledger. You can send funds instantly along the network as you would with PayPal, without a bank being involved. This makes for seamless cross-border payments - the money goes from, for example, an anchor that supports Australian dollars to an anchor that supports euros (if you're sending money to a friend in Europe).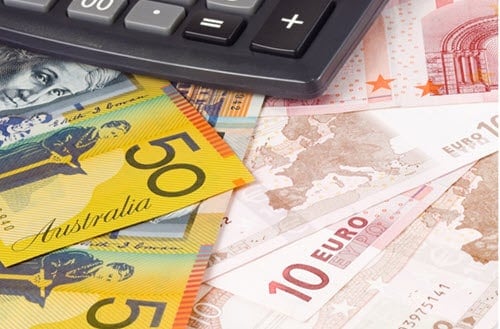 There's also a distributed exchange
You can also place exchange orders on the public ledger to buy or sell other currencies. These rates are all pre-set by whoever places the order, so they're not affected by the exchange rate that Stellar sets on personal transfers. The exchange doesn't just handle fiat currencies, it also deals in other cryptos.
Making a multi-currency transaction
In order to make a transfer across borders without an exchange or a bank transfer, Stellar converts the funds with another offer in the order book and makes the exchange, using Lumens as an intermediary.
Currency A is converted into Lumens, then the Lumens are converted into currency B for the person at the other end. If there aren't any trading pairs on the exchange at that time, Stellar will look for a chain that'll lead from A to B, for example, GBP to USD, USD to EUR, EUR to SEK.
It's a very innovative system and could represent the future of money movement around the globe.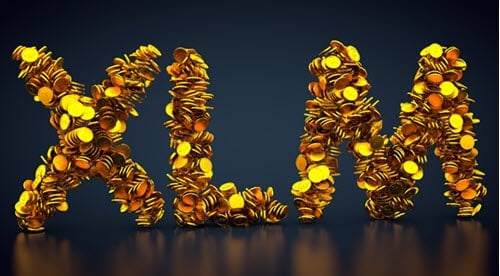 What are Lumens?
Lumens, also known as XLM, is the token for the Stellar platform. One hundred billion lumens were created when the platform went live in 2014 and this "coin" is used to facilitate exchanges and transfers within Stellar.
The fees for transactions are actually very low - around 0.00001 XLM, or one millionth of a US dollar.
What's XLMs trading history like? Is Stellar Lumens a good investment?
It's an interesting history. XLM saw a short - lived 5X increase in value towards the end of 2014, before the price fell slowly throughout 2015 and 2016.
By May 2017, things were looking up as the price of XLM rose from US$0.00547 to US$0.047 over four days. It's unclear what caused this spike, it may have been more people coming onboard or it may have been just a market fluke that raised awareness of this relatively new platform and currency.
Throughout 2017, XLM followed the rest of the crypto market, reaching an all-time high of US$0.91 by January 2018. Although it fell throughout the rest of 2018, XLM has fared better than most of the other altcoins. If you look at Stellar Lumens vs Bitcoin, you'll see that it's lost only 50 per cent of its BTC value whereas many other altcoins have lost 90 per cent.
More anchors, network partners and users could help XLM to grow, or at least maintain its value. At the very least, Stellar might give traders an interesting chance to diversify their holdings away from Bitcoin.
Several multinationals are developing services to work on Stellar, and the currency's regulatory compliance makes it a trustworthy and attractive option for any company or individual that wants to reduce spending on transaction and exchange fees.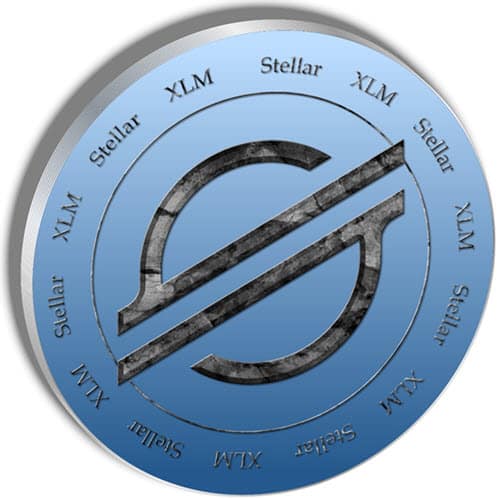 How do you store XLM?
Most people use XML - specific wallets to store their Lumens, or wallets that are within the Stellar network. The distributed exchange that's built into Stellar is called Stronghold and the client that lets you get into the exchange is called StellarTerm. There's also a desktop client that's specific to XLM.
What's the future for XLM?
Stellar doesn't really have a definite roadmap for the future, but you can keep up to date with news and developments on the website and blog, which updates at least once a month.
Will there be initial coin offerings?
The Stellar team believes that the Stellar XLM network is ideal for blockchain start-up fundraising and for overseeing ICOs. The unique nature of Stellar XLM means it could help along many different crypto and fiat payment avenues and options.
To sum up
One good way to look at Stellar Lumens is to compare it to Ripple, which is another payment platform that issues tokens. However, Ripple was developed mainly for banks and other financial institutions, whereas XLM is more for individuals - the common man or woman. This currency may well change how peer-to-peer transactions and exchanges happen from now on.
The sheer versatility of XLM means it's multifunctional and that anyone can send and receive micropayments with negligible fees. You can also send bills and send money overseas without worrying about exchange rates and international transfer fees. Payments made with XLM are settled in real time, usually within two or three seconds.
Keep up to date with the latest cryptocurrency outlook at InfoChoice.
InfoChoice compares financial products from 145 banks, credit unions and other financial institutions in Australia. InfoChoice does not compare every product in the market. Some institutions may have a commercial partnership with InfoChoice. Rates are provided by partners and taken from financial institutions websites. We believe all information to be accurate on the date published. InfoChoice strives to update and keep information as accurate as possible.
The products compared in this article are chosen from a range of offers available to us and are not representative of all the products available in the market and influenced by a range of factors including interest rates, product costs and commercial and sponsorship arrangements
The information contained on this web site is general in nature and does not take into account your personal situation. Do not interpret the listing order as an endorsement or recommendation from us. You should consider whether the information is appropriate to your needs, and where appropriate, seek professional advice from a financial adviser. If you or someone you know is in financial stress, contact the National Debt Helpline on 1800 007 007.