What is a neobank?
The digital revolution of the last decade or so has reached into banking, with many existing banks offering online–only accounts and products.
More recently, Australia has seen a number of completely digital banks (sometimes referred to as neo banks( come into existence, with the promise of changing and streamlining the financial sector even further.
What is a digital bank?
A neo bank, or neobank, is one of a number of mobile app-based banks that uses digital tech rather than any underlying physical banking infrastructure. These banks use technology that's entirely new and that hasn't been used by any pre-existing Australian financial institutions. Compare neobanks at InfoChoice, one of Australia's leading comparison sites.
Popular neobanks
The best–known neobanks in Australia at the moment include Xinja, Volt, Judo, 86 400 and UP.
Other mainly online banks in Australia include UBank and ING.
If you're thinking about opening an account with a neobank or you're wondering what other products these new institutions offer, then read on to find out more.
Neobanks and online lenders are often cheaper than the BIG 4 banks. InfoChoice instantly compares over 1,000 home loan products from over 100 lenders. InfoChoice has backed itself to show you a cheaper variable rate for your home or give you $1,000. (Owner occupied only. Terms and conditions apply).
The Up Everyday Account
This account offers you spending insights as well as bill reminders to help you stay on track with your financial plans and goals. It can be linked with Apple Pay, Google Pay, Samsung, Fitbit and Garmin Pay. You'll pay an international ATM fee with this account, but on the upside, there's a round–up feature which will help you to save.
The Up Saver Account
The UP Saver has one of the best neobank savings rates, offering account holders 1.85 per cent p.a. on balances up to $50,000. You can also have as many different accounts as you like, allowing you to divert funds into particular savings projects.
The round–up feature on the Up Everyday Account feeds directly into this saver, providing almost effortless deposits; you also have free withdrawals of money.
The 86 400 Pay Account
Like the Up account, the 86 400 Pay also has a round–up feature to help you to save. It's available on Apple, Google, Samsung, Fitbit and Garmin Pay and offers a really easy sign–up process. You can monitor your spending and savings habits, as well as get bill reminders, all for no account fees whatsoever. If you make any international transactions, however, then fees will be applied and you may also pay fees at some ATMs both at home and overseas.
The 86 400 Save Account
This saver has an attractive bonus interest rate of 1.85 per cent p.a. but this rate is contingent upon you depositing at least $1,000 into your 86 400 Pay Account each month. Otherwise, the basic rate is 0.4 per cent p.a. and this requirement is higher than lots of other savings accounts.
On the other hand, there are no account fees and you can make withdrawals without losing your bonus rate. You also get reminders about saving money to help you along.
Compare these accounts with other great savings accounts at InfoChoice.
The Volt Bank Save Account
This product is currently in Beta with a waiting list. The bank is working through this list and once someone opens a savings account, they'll get a variable interest rate of 2.15 per cent p.a. with no minimum opening or monthly deposit requirements. Volt also expects to introduce transaction accounts, term deposits and even loans. It'll be interesting to see who has the best neobank loan rates in Australia, for home loans and mortgages.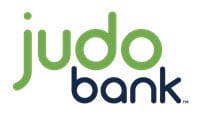 The Judo Bank term deposits
Judo is a neobank for small and medium businesses in Australia and it's offering a range of business loans and also personal term deposits to Australian savers. Its one–year term deposit offers 1.85 per cent p.a. while its five–year option offers 2.15 per cent p.a. with a 0.10 per cent bonus if you reinvest at maturity.
Compare these term deposits with other term deposits from Australian banks and credit unions at InfoChoice.
Are neobanks really neo? Aren't all banks going digital?
Lots of Australian banks look neo or digital if they don't have physical branches and if they're always bringing out new apps and online features. This doesn't make them a true neobank, and neither does the fact that some banks offer Apple Pay and similar, or contactless payments. Australia's Big 4 banks all offer contactless or digital wallets and they're not neobanks.
To qualify as a bona fide neobank, the institution mustn't use any pre-existing banking systems or infrastructure. Not even the well–known online banks like UBank or ING are neo or digital because they use an existing bank infrastructure.
ING is owned by the Dutch multinational ING Group and uses its legacy systems and infrastructure to work and operate. UBank is owned by NAB, which is actually one of Australia's Big Four, and it uses a lot of NAB's operating systems to carry on working and delivering its services.
Are digital or neobanks as safe as "regular" banks?
Yes, they are just as safe as Australia's oldest banks. Neobanks must have all the same licences and approvals as "regular" banks in order to offer even basic services and products. Neobanks are regulated by the Australian Prudential Regulation Authority (APRA) and the Australian Securities and Investment Commission (ASIC) in exactly the same ways as older "analogue" institutions.
Your money is still guaranteed with a neobank
As long as a neobank is an authorised deposit–taking institution (ADI), then your money is protected by the Australian government up to the amount of $250,000. If the bank were to fold, you'd be able to claim your money back. For example, if you had $275,000 in a neobank and it folded, you'd receive $250,000 back; if you had $230,000, on the other hand, you'd get your full $230,000 back.
If you're looking at a neobank, make sure it's an ADI, just to be on the safe side. Not all neobanks have their banking licences yet, so it pays to be cautious and patient.
Compare neobanks and see how much you could save at InfoChoice.
This update is not financial advice. This article is general news and information.
Home Loans: The comparison rates are based on a loan amount of $150,000 and a term of 25 years.
WARNING: This comparison rate applies only to the example or examples given. Different amounts and terms will result in different comparison rates. Costs such as redraw fees or early repayment fees, and cost savings such as fee waivers, are not included in the comparison rate but may influence the cost of the loan. Comparison rates are not calculated for revolving credit products.
The products compared in this article are chosen from a range of offers available to us and are not representative of all the products available in the market and influenced by a range of factors including interest rates, product costs and commercial and sponsorship arrangements
InfoChoice compares financial products from 145 banks, credit unions and other financial institutions in Australia. InfoChoice does not compare every product in the market. Some institutions may have a commercial partnership with InfoChoice. Rates are provided by partners and taken from financial institutions websites. We believe all information to be accurate on the date published. InfoChoice strives to update and keep information as accurate as possible.
The information contained on this web site is general in nature and does not take into account your personal situation. Do not interpret the listing order as an endorsement or recommendation from us. You should consider whether the information is appropriate to your needs, and where appropriate, seek professional advice from a financial adviser. If you or someone you know is in financial stress, contact the National Debt Helpline on 1800 007 007.