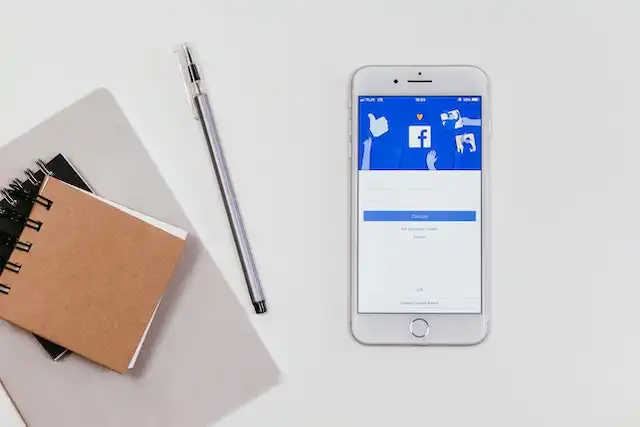 Facebook Pay is a payment platform that allows users to connect with their friends and relatives and to transfer money to each other. This money could be for event tickets, birthday gifts or just 'because'. It works on Facebook Messenger rather than on Facebook itself, so transactions aren't publicly displayed for all to see!
Is Facebook Pay in Australia?
The payment facility was launched in the US back in 2015, and while it's not in Australia yet, the chances are that it will be either later this year or early next year. This means there's lots of time to get to grips with how it works as well as find out what it can do for you. If you're wondering how to sell on Facebook in ways other than just Marketplace, this could be a good solution for you when it's rolled out in Australia.
Facebook Pay lets you send money to friends and family instantly
It works in pretty much the same way as Google or Apple Pay and you don't need your card by your side. There's no reason why the Aussie version should be much different to the US version, so here's how it works over there.
How can I get Facebook Pay?
At present, you need to be over the age of 18, live in the US and have a valid Mastercard or Visa debit card that's been issued by a US bank. If you fulfil these criteria, then you can get going! If you're reading this, however, you're probably in Australia, so think of this as valuable preparation.
How does Facebook Pay work?
How to send money to someone
It's fairly simple. You get into Facebook Messenger and send a message to your friend or relative, letting them know that you're sending them money and how much you're sending.
Then, you hit the $ button and enter the amount you're sending. You'll be able to find the dollar sign by clicking the ''' button and going into a menu.
Check the amount you've entered to make sure it's right and then tap 'Pay' at the top right hand corner, add your debit card details and complete the transaction.
How to receive money from someone
Open the conversation with the friend from whom you've received money.
You should get an alert from your friend to let you know that they've sent you the money. Open the conversation to check all's correct and then hit the button to enter your own debit card details to accept the money.
It can take some banks up to three working days to process the transaction and deposit the money into your account.
How to request money
You need to start a conversation with the friend you plan to request money from.
Again, it's a case of tapping the dollar sign, then entering the requisite amount before hitting the request button again to send it.
Tap the Request button at the top, enter the amount of money and then tap Request again at the top right. If you need to cancel the request, return to the conversation, tap on the amount you previously entered and hit 'Cancel Request'.
How does Facebook use my financial information?
These days, you're more likely to worry about your data being stolen or meddled with online rather than your money. With the recent data scandals, some people might feel a bit wary of inputting any financial data into Facebook. It's true that Facebook will collect your transaction data and add it to the other data it has on you, giving it the same personal information as your bank, but this could work out well.
According to the Australian Financial Review, Facebook could offer you credit directly and apply lower interest rates and fees than existing providers. Of course, your actual rate will depend on your credit rating.
How to keep your finances safe on Facebook
You might think of Facebook Pay as being new, but many people have used the platform to make in-game purchases for years. In addition to this, your device's connection to FB is totally encrypted, so it can't see the details that really matter. However, there are a few more steps to enhance your security.
Use a password
Once you've completed your first transaction, you'll see a prompt which asks you if you'd like to use your password for any future transactions. You should do this, just to add another layer of security. If another person knows your FB password, it might be an idea to change it and, of course, keep your new one secret.
Hackers and chancers
If one of your friends has their profile hacked then the scammer could make a request for money and you'd possibly pay the money over without thinking. If a friend or acquaintance makes a request that's unexpected, then you should confirm that it's them by either calling them or making a videocall so you know it's actually them.
Don't use Facebook Messenger to send personal data to anyone you're also engaging in financial transactions with. Use a different app or platform altogether, just in case either of your accounts is hacked. If you tell your friend your debit card number AND your CVV code, you're doing the hacker's job for them.
Facebook Pay will make it easier to pay your share of a holiday, for your gig ticket or split a restaurant bill. It could also prove to be more secure and reliable for people who want to sell items or services via Facebook; at the very least, it's free to use, as well as secure.
---