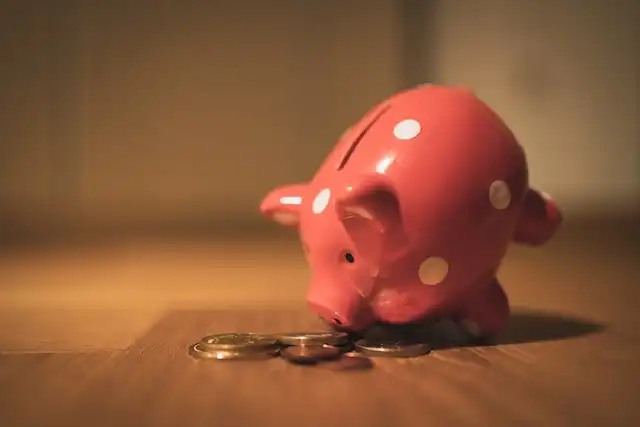 If you're looking for ways to grow the money you already have at your disposal, then you'll almost certainly be looking at investment vehicles like term deposits and savings accounts. Your transaction account most likely pays hardly any interest at the moment, if any at all, and you can't always guarantee to have a big enough balance in it to make anything worthwhile happen.
All banks and credit unions have savings accounts, so there's quite a few to choose from, which can take some time. If you're looking at online savings accounts compare them here to get a good overview and to find your best options.
You might be wondering about savings account interest rates, which aren't high at the moment, but they're dependable and safe, so your money will grow.
As with any financial decision or product, you have to look at the pros and cons savings account offerings have. First up, we look at some of the advantages of a savings account.
You will grow your money
Savings accounts do offer higher interest rates than transaction accounts, so you'll boost your bank balance. Lots of accounts have an introductory interest rate, too, so you'll earn more in the first few months.
You don't need a huge opening balance
Most savings accounts have a low or non-existent opening balance requirement, so you could start off your saving campaign with just a few dollars. Term deposits, on the other hand, often require at least $1,000 to open. Savings accounts often let you withdraw money as you need, while term deposits are locked in.
You can set up a direct debit for your account
If you set up a direct debit from your transaction account to go into your savings account then you don't even have to think about making a deposit. Setting the debit up for a day or so after you get paid is a good idea as you won't get a chance to spend it!
You can open a joint account
If there's two of you making deposits each month, you'll save twice as fast, especially if you find a relatively high interest savings account.
You can withdraw money when you want
Savings accounts are at-call, so you can get to your money easily. Remember, though, that you might lose some interest.
You'll be paid interest
Your bank will pay you're the interest on the balance and you can either plough it back into the account or use it for a treat.
You may get bonus interest with your account
There's the base rate of interest that's applied to your account, of course, but you may also get a bonus rate if you meet particular conditions. These conditions usually include making regular deposits and not making any withdrawals for a set period of time. New account holders might get a bonus rate for the first few months before it reverts to the base rate.
You can switch accounts quite easily
If you move your savings to new accounts every year you can essentially surf bonus rates, so check out infochoice.com.au to see which banks are offering attractive savings rates.
Your savings account is free to open
Savings accounts are free to run and involve no set-up fees.
There's no lock-in period with a savings account
With bonds or term deposits, there's a fixed term so if you cash out early you may pay fees and lose interest. Savings accounts let you make withdrawals or transfer to another vehicle entirely.
You could save quite a lot
As your interest compounds on itself, you can speed up the rate at which your money grows. Look for accounts that calculate interest daily.
Your money will be safe
Even if your bank goes bust, your money up to the value of $250,000 per account is protected by the Financial Claims Scheme.
What about the disadvantages? We look at some of the drawbacks of a savings account.
Your interest rates will probably change
A big disadvantage of savings accounts is the fact that interest rates will fluctuate as banks and other financial institutions can set and then alter their rates at will.
Savings accounts and term deposits compose around half of the country's funding mix, which gives banks enough money to fund other aspects of finance, like mortgages and business loans. At present the base rate is low and isn't expected to rise much in the foreseeable future, so for longer saving campaigns, term deposits are a better option as their interest is higher and fixed. However, term deposits are less flexible than savings accounts and may ask for large opening balances.
You may be more tempted to spend your savings
As savings accounts are at-call financial products, you can withdraw some or all of your money whenever you want to. Of course, if you need it in a hurry, then this is a good thing. If, however, you're always tempted to book a weekend away, then a term deposit may be better for you.
You can lose your bonus interest rate if you make withdrawals
Even if you only make a small withdrawal, you could forfeit your bonus interest, which can really set you back if you're saving towards a particular target.
The lack of a lock-in period might disincentive you
As you may have an account that has no term limit and doesn't require a set deposit to go in every month, you could neglect it and end up making almost no progress. You must be fairly disciplined in order to really make your savings account work for you.
To sum up
There are lots of obvious benefits to having a savings account, especially the bonus or introductory interest rates and easy access. However, you should still examine each product very carefully before deciding which one to apply to so that you get the best results in the long-run. Many people decide to run their savings accounts alongside their term deposits to get the best of both worlds.
Compare savings accounts from Australia's major banks, credit unions and building societies here.
The information contained on this web site is general in nature and does not take into account your personal situation. You should consider whether the information is appropriate to your needs, and where appropriate, seek professional advice from a financial adviser. If you or someone you know is in financial stress, contact the National Debt Helpline on 1800 007 007.