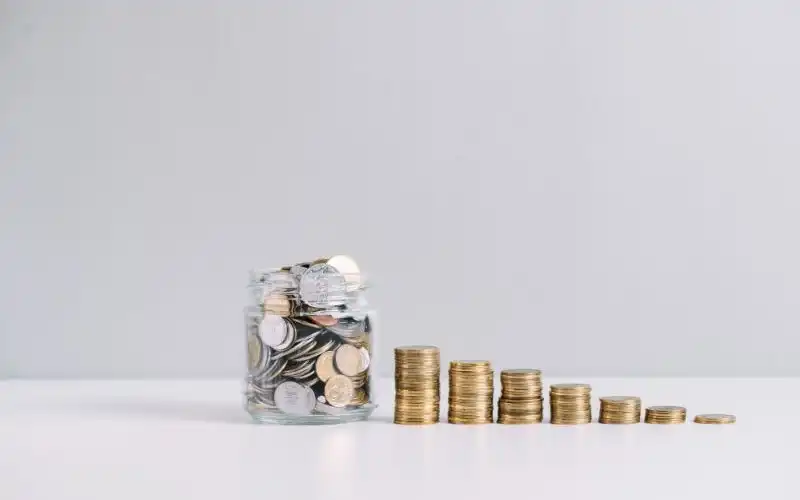 A savings account allows you to grow your savings by offering higher interest rates compared to your typical transaction account. Some savings accounts can be linked to your everyday account, making it easy to deposit money frequently. While other accounts cannot be linked in an attempt to stop you from dipping into your savings before you reach your target.
Savings accounts come in many different shapes and sizes, making it that little bit easier to pick the right one to achieve your goals.
Here's a list and in-depth comparison of the most common savings accounts you can choose from depending on your goals:
Introductory savings account

Term deposits (not really a savings account, but another option to save)
---

4
0
0
0
$product[$field["value"]]
$product[$field["value"]]
$product[$field["value"]]
More details
FEATURED

High Interest Savings Account (< $250k)

Bonus rate for the first 4 months from account opening
No account keeping fees
No minimum balance

0
200
0
$product[$field["value"]]
$product[$field["value"]]
$product[$field["value"]]
More details

Save Account

Download the App to open your account
Get better visibility of your spending within App!
Deposit $200 per month to activate bonus interest

Save Account

Download the App to open your account
Get better visibility of your spending within App!
Deposit $200 per month to activate bonus interest

0
20
0
$product[$field["value"]]
$product[$field["value"]]
$product[$field["value"]]
More details

Bonus Saver Account (Amounts < $250k)

No fees or penalties for withdrawing money
Savings guaranteed up to $250,000
Maximise your savings and reach your goals faster with Auto-Savings

0
2000
0
$product[$field["value"]]
$product[$field["value"]]
$product[$field["value"]]
More details

HomeME Savings Account ($0 - $100,000)

0
1000
0
$product[$field["value"]]
$product[$field["value"]]
$product[$field["value"]]
More details

Future Saver Account ( < $50k)

0
200
1
$product[$field["value"]]
$product[$field["value"]]
$product[$field["value"]]
More details

0
1000
0
$product[$field["value"]]
$product[$field["value"]]
$product[$field["value"]]
More details

Savings Maximiser (<$100k)
Important Information and Comparison Rate Warning
Online savings account
This type of savings account, as the name implies, is only available online - you can track your savings progress using the internet and mobile banking.
They can offer higher interest rate as there's less administrative work for the bank. But this also means you can't pay by cheque, or use over the counter facilities through a physical branch.
To open an online savings account, all you need to do is visit the website or app of the bank you would like to invest with, fill out a few details (e.g. identification, Tax File Number), and begin depositing money. Online savings accounts are now a staple of virtually all banks in Australia, including the big-four.
Bonus saver account
Bonus saver accounts reward you with higher interest rates by meeting certain criteria, such as:
Not making any withdrawals over a certain period

Meeting a minimum monthly deposit requirement

Making a certain number of purchases with a linked transaction account

Growing your account
If you don't meet the conditions, you will likely earn the base interest rate only.
If you need some motivation to keep your savings on track, or are saving for a big financial goal such as a holiday or first home deposit, then this might be the account for you.
High interest savings account
High-interest savings accounts have gained popularity due to their simplicity and attractive interest rates. These savings accounts feature variable interest rates - can fluctuate in response to changes to the cash rate and other market movements - with some providing high introductory rates for a limited period.
They are designed to help you save money and reach your financial goals faster, and therefore often come without account-keeping fees. As soon as you deposit funds into these accounts, you start earning compound interest, comprising a base rate and a special rate.
Interest, expressed as an annual percentage (p.a.), is typically calculated daily and paid monthly.
However, certain conditions apply, such as minimum monthly deposit requirements or monthly withdrawal limits, to qualify for the highest interest rates.
Introductory rate savings account
Some banks or financial institutions offer introductory 'honeymoon' interest rates to potential new customers as a bonus for opening an account with them. These savings accounts come with higher interest rates for typically the first three to six months. After this time, the introductory rate will then revert to a lower base rate.
This type of savings account can be beneficial for those with short-term goals or those who don't mind frequently switching savings accounts.
Children's savings account
If you're looking to educate your kids about the importance of saving, then a children's saving account is a great place to start.
They are accounts designed for under 18s that often offer higher interest rates than a regular savings account. Certain children's savings accounts are accessible from birth, while others may impose age restrictions, often ranging from 5 to 12 years old.
Generally, if your child is below the age of 12, a parent or guardian will need to open the account on their behalf. When your child reaches the maximum age limit, typically falling between 14 to 18 years old, the account will automatically transition into the bank's default savings account.
With certain institutions offering bonus interest rates for minimum monthly deposits or no monthly withdrawals, these features can help instill positive savings habits in kids from an early age.
However as a parent, you will need to be mindful before virtually turning into your own savings account - the ATO will come knocking if it thinks it's not used for your child's genuine savings e.g. birthday money, pocket money and so on. This is why kids' savings accounts often have low balance caps.
Term deposits
A term deposit, often referred to as a TD, is a secure investment product that allows you to lock your money away for a fixed period, typically ranging from six months to five years. Unlike regular savings accounts, term deposits offer a fixed interest rate, ensuring consistent returns on your investment. The longer the term you select, the higher the interest rate tends to be. This certainty makes it possible to calculate your expected earnings in advance, regardless of market fluctuations.
These accounts cater to long-term savers seeking a low-risk and low-maintenance savings strategy. To open a term deposit, you'll need to make an upfront deposit, typically ranging from $1,000 to $5,000 depending on the bank.
One of the main purposes of a term deposit is to remove the temptation to dip into your savings. If you wish to access your funds prior to the maturity date, this may come with penalties e.g. early exit fees and forfeiting a portion of the interest earned. You may also need to provide written notice 31 days' in advance.
See Also: Savings accounts versus term deposits
How to compare savings accounts
To ensure you select a savings account that aligns with your financial objectives and preferences, consider the following factors:
Interest rates - The higher the interest rate, the quicker your savings will grow. Look at the base interest rate, what the conditions are, and if it has a honeymoon or bonus rate. For example, you might opt for a lower interest rate if it doesn't mean jumping through a lot of hoops.

Fees - Look for accounts with minimal or no monthly account fees or transaction fees.

Additional features - Look for extra features like automatic transfers, linked transaction accounts, goal-setting tools, or round-up savings options that can help you save more effectively.

Introductory offers - Be aware of any introductory or promotional interest rates. Understand when they expire and what the standard rate will be afterward.

Check the provider is an authorised deposit-taking institution (ADI) - The Australian Government guarantees consumer deposits of up to $250,000 with ADIs under the Financial Claims Scheme (FCS).

Online and mobile banking - Evaluate the convenience of online and mobile banking features. These can make managing your account more accessible.

Penalties for early withdrawals - Understand the penalties, if any, for withdrawing funds before a specified term or for exceeding transaction limits.

Consider your goals - Tailor your choice based on your savings goals. If you're willing to meet stricter savings conditions, a bonus rate savings account may be the right option. Whereas those looking for a fuss-free account may benefit from an online or high-interest savings account.