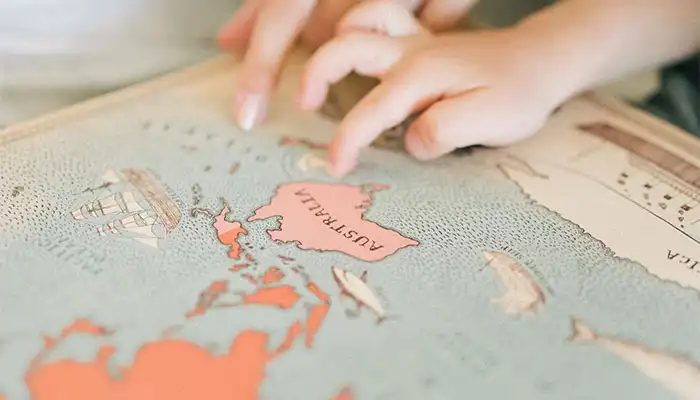 Purchasing a home is a significant milestone in life, but securing a home loan can sometimes be a daunting process. Especially if you're unsure what you need to do to guarantee you'll actually be granted the green tick of approval at the end.
But don't fear, there are a few ways to improve your chances of gaining home loan approval. In this article, we will discuss some key tips that will not only enhance your eligibility for a home loan but also make the process smoother and more manageable.
1. Strengthen your credit score and history
Being able to prove you can repay your home loan is almost the biggest requirement you'll have to meet. And in this case, your credit score plays a crucial role.
When assessing your home loan application, a lender will use your credit report to paint a picture of your overall trustworthiness as a borrower. Any defaults, such as outstanding bills, missed/late payments or even a history of applying for other loans with other providers in the past, whether it's approved or not, is recorded on your credit history - and will likely trigger a red flag that could lead to rejection.
To increase your chances of home approval, be sure to get ahead of the game and obtain a copy of your credit report from bureaus such as illion, Experian or Equifax. Check for any errors or discrepancies regarding your personal information and payment history. If you do find an error, report it immediately to prevent derailing your home loan application.
The next thing you'll want to do is pay off any existing debts, make timely bill payments, and keep credit card balances low as this can boost your credit score significantly over time. Lenders look for borrowers with high credit scores, because the higher the score, the less likely they'll default on their home loan.
Essentially, you want to show the lender you have a stable and clean track record.
2. Save, save, save
If you're buying a property and haven't saved a big chunk of money to prepare yourself, are you really ready for a home loan? Mmm, probably not.
Lenders will want to see that you have a solid history of saving money for a rainy day, while also building up a strong deposit over time - generally 20%.
Many lenders have strict guidelines when it comes to their maximum loan-to-value ratio (LVR), which essentially is the limit on how much of the property's value can be borrowed and indicates how much of a deposit is required. Most lenders need at least a 20% deposit made up of genuine savings - money you have personally put aside yourself over a period of time. Not a cash gift from a relative.
Some lenders might approve an application with an LVR of up to 95%, but this will require you to pay Lenders' Mortgage Insurance (LMI). This is a hefty sum in itself.
One of the most common reasons a home loan application is rejected is that a lender's minimum deposit threshold wasn't met. So, remember: the bigger your deposit, the less you need to borrow, the less LMI you have to pay (if at all), and the lower the risk you are to a lender meaning a higher chance of home loan pre-approval.
3. Watch your expenses
Spring clean your expenses soon rather than later - at least three to six months out from applying for a home loan.
Rectify any spending habits you feel are atypical or could hinder your chance of home loan approval. Do you use UberEats every second day? Do you constantly use Buy-Now-Pay-Later? Are you always at the local pub buying drinks and betting on Keno? If so, it may be time to cut these out. Lenders will more often than not trawl through your bank statements and the like to find out how well you manage your money.
Remember, you could always reinstate these guilty pleasures after your new loan settles, if your budget allows for it.
4. Wrangle your debt
Getting a home loan when you already have debts is challenging. This is why it makes sense to pay off the smaller debt to prepare you for the big one that's incoming.
Lenders evaluate your debt-to-income (DTI) ratio, which compares your monthly debt payments to your gross monthly income. A lower DTI ratio indicates better financial health. Prioritise paying off existing debts before applying for a home loan, as it will reduce your DTI ratio and improve your chances of home loan approval.
Consider getting rid of any personal loans, car loans, credit card debt - and consider closing any BNPL accounts. HECS/HELP tertiary education debts are also increasingly being factored-in to home loan assessments.
It could even be as simple as lowering your credit card limit. When lenders assess your borrowing power, they take into account your credit card limit, not what is currently outstanding. So, if you have a credit card with a $10,000 limit but you only owe $2,000, the lender will be eyeing off the $10k.
Why? That's the amount of money available for you to spend - what's stopping you from using it?
You stand a much better chance of being approved for a home loan if you cut back to one credit card with a reasonable limit.
5. Stick to one loan application at a time
While it's great to compare what's out there, submitting applications to multiple lenders at once will show up on your credit report. And not in a good way.
Acting in haste will not cut it when applying for home loans. See to it that you do your research first to determine which product will work best for your financial and lifestyle circumstances - that's the one you apply for.
Should you get home loan pre-approval?
While obtaining home loan pre-approval is not a requirement for borrowers, there are some benefits to think about. Pre-approval involves the lender reviewing your financial documents, credit history, and income to determine your borrowing power.
Home loan pre-approval can strengthen your position as a buyer, demonstrating to sellers that you are a serious and reliable candidate. It also provides clarity on your budget, allowing you to search for homes within your price range confidently.
Not only does pre-approval show sellers that you're serious, it can also help to progress with your finance as soon as you find your dream home. Pre-approval is usually valid for 90 days so you have three months to shop around for a property.
But remember, getting pre-approved doesn't guarantee your home loan application will be successful, so don't rely on it.
6. Don't apply for a new job, and have a steady job
If you've got your eye on a new job that pays more than your current one, you may think that this would be beneficial to your home loan application. Unfortunately, it can have the opposite effect.
A lender wants to see stability, and sadly changing jobs isn't considered a sign of stability, especially if you are changing entire industries.
Generally speaking, most lenders like it if you've been with the same employer for a minimum of six months, excluding probation periods. You'll likely need to provide three to six of your most recent payslips to prove you are earning enough reliable income to repay your mortgage.
Lenders generally look favourably to those with steady 'esteemed' professions - think lawyers, doctors, teachers, nurses, and engineers on permanent, full-time work. Casual, contract or self-employed work might work against you.
---
Advertisement
---

Variable

More details

FEATURED

INCLUDES NOV RBA RATE INCREASE

loans.com.au – Variable Home Loan (LVR < 90%)

No ongoing fees
Free redraw facility
Unlimited extra repayments

Variable

More details

FEATURED

Refinance only

APPLY IN MINUTES

Unloan – Variable Rate Home Loan – Refinance Only

No application or ongoing fees. Annual rate discount
Unlimited redraws & additional repayments. LVR <80%
A low-rate variable home loan from a 100% online lender. Backed by the Commonwealth Bank.

Variable

More details

Reduce Home Loans – Rate Cutter Home Loan (LVR < 60%)

Variable

More details

Online Exclusive

UP TO $4K CASHBACK

INCLUDES NOV RBA RATE INCREASE

loans.com.au – Variable Basic Cashback Home Loan (Principal and Interest) (LVR < 70%)

Variable

More details

ubank – Neat Variable Home Loan (Principal and Interest) (LVR < 60%)

Variable

More details

Macquarie Bank – Offset Package Home Loan (Principal and Interest) (LVR 60%-70%)

$0 application fee
Fast turnaround times
Estimate your borrowing power in as little as 1 minute

Variable

More details

ING – Mortgage Simplifier Home Loan (Principal and Interest) ($150k-$500k, LVR < 80%)

Variable

More details

Westpac – Flexi First Option Home Loan (New Customer) (LVR 70%-80%)

Fixed

More details

Reduce Home Loans – Home Owners Dream Fixed Cashback 1 Year (LVR < 80%)

Fixed

More details

Commonwealth Bank – Wealth Package Fixed Rate Home Loan (Principal and Interest) 3 Years

Fixed

More details

ANZ – Fixed Rate Home Loan (Principal and Interest) 2 Years (LVR > 80%)

Variable

More details

Beyond Bank – Total Home Loan Package Variable (LVR ≤ 60%) (New Customer)
Important Information and Comparison Rate Warning