Brisbane Auction Results for Saturday 14 March 2020
There were 75 residential property auctions held in Brisbane on Saturday 14 March 2020. 59 per cent produced a sale, up from 36% on the same weekend last year, for a median sale price of $825,000 in preliminary results reported by Domain.
---
Brisbane Auction Results, Saturday 7 March 2020
There were 77 residential property auctions held in Brisbane on Saturday 7 March 2020. 58 per cent produced a sale, up from 43% on the same weekend last year, for a median sale price of $755,000 in preliminary results reported by Domain.
Read more trending financial news at InfoChoice.
Brisbane Property Market Update, 5 March 2020
The Reserve Bank of Australia cut interest rates this week by 0.25 percentage points to 0.50%. All big four banks and most other lenders have passed on the cut in full. RBA governor Philip Lowe said coronavirus is having a significant effect on the education and travel sectors and creating uncertainty for consumers.
"As a result, GDP growth in the March quarter is likely to be noticeably weaker than earlier expected."
Dr Lowe also noted "further signs of a pick-up in established housing markets" and said home prices in Australia are "rising in most markets, in some cases quite strongly."
"Mortgage loan commitments have also picked up, although demand for credit by investors remains subdued."
"Mortgage rates are at record lows and there is strong competition for borrowers of high credit quality."
Brisbane Auction results show improving demand
There were 82 residential property auctions held in Brisbane on Saturday 29 February 2020 with 44% producing a sale, up from 25% on the same weekend last year. The median price for properties sold was $730,000, reported Domain in preliminary results.
Auctions are not traditionally a huge feature of the property market in Queensland but strong clearance rates as volumes increase shows demand and upward pressure on prices.
Queensland property tipped to boom in next two years
Some property experts, including Domain and BIS Oxford Economics are tipping Brisbane and SE Queensland property markets to lead the nation's property recovery in 2020 and 2021.
Domain is predicting Brisbane house prices will rise by 8 per cent over the next 12 months.
Brisbane's median auction sale price last weekend of $730,000 is almost $500,000 less than Sydney's media auction sale price last weekend. This difference makes Brisbane an affordable alternative for home buyers and investors.
Looking further ahead, economic forecasters at BIS Oxford Economics are predicting that the value of Brisbane properties will jump up by up to 20 per cent over the next three years.
---
While we're seeing a slowdown in the decline of prices in Sydney and Melbourne, with maybe even the hint of a recovery on the horizon, other people are wondering what's in store for Brisbane in 2020 and beyond. Is Queensland's capital set for a sunny spell in its property market?
There's an optimistic air in several state capitals of late, but Brisbane house prices continued their slow fall throughout most of 2019. This fall, however, was seen mainly in detached houses, with units actually managing a small rise of 0.1 per cent mid-year.
Rebound predicted for Brisbane home prices
Some analysts are predicting a strong rebound in the Brisbane property market over the next two or three years. This uptick will be helped along by more political certainty following last May's election, as well as the Reserve Bank cutting interest rates to historic lows.
These moves have already created a buzz in Melbourne, Sydney and Adelaide.
Positive signs for Queensland property in 2020
Since the May federal election, there's been more interest shown at open house viewings, and, combined with people moving from other states into QLD and mopping up the apartment oversupply, a recovery is probably on the way.
Other factors helping things along are the relaxed lending conditions handed down by APRA, which mean banks can offer larger home loans than in recent years, and the promise of further interest rate cuts, which will encourage first-timers and second-steppers.
First-timers in particular are set to benefit from the First Home Loan Deposit Scheme (FHLDS).
This government initiative, which started on 1 January 2020, involves the government guaranteeing up to three-quarters of the 20 per cent deposit that many new buyers struggle to accumulate.
It's hoped that this leg-up, plus the fact that it means most first-timers will be able to avoid expensive lenders mortgage insurance, will get lots of people into their first homes sooner.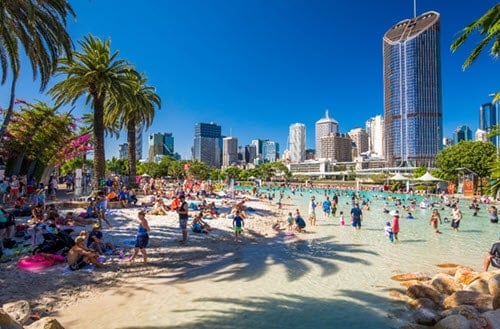 Expert predictions for Brisbane property in 2020
BIS Oxford Economics analysts are feeling very optimistic about a property recovery in Brisbane, foreseeing the largest gains in the country, with houses rising by 20 per cent by 2022 and apartments by 14 per cent.
The median house price could jump from $552,000 to $665,000, representing some good opportunities for investors. This jump is more likely to happen in 2021, so there's plenty of time to scope out some hot Brisbane suburbs for desirable properties.
Domain expects Brisbane prices to settle a little over the course of 2020 with just a slight rise of one per cent for houses and no change at all for units.
This gentle pace of growth (or, in the case of apartments, inertia) will carry on through to 2021, when it should increase and bring house prices up by three to five per cent and units up by one or two per cent. The increase in employment rates, as well as the FHLDS and easier lending conditions, should carry this all through.
CoreLogic and Moody's Analytics also see an upturn in Brisbane, with the previous apartment oversupply being dealt with and still more incomers to the city sparking a greater recovery than the rest of the country might have.
Brisbane's apartment prices should, it believes, grow by almost 11 per cent in 2021 after a slow run-up in 2020.
Houses might be a little behind apartments, with a 0.6 per cent rise in 2019 followed by a 2.3 per cent increase in 2021.
QBE Housing Outlook sees more of a mixture for 2020 and 2021, in something of a contrast to other analysts. The next two or three years will see houses rise by a total of 11 per cent, which is in line with Moody's predictions, but apartments will decline by five per cent. If borne out, this prediction means that the median price for houses in Brisbane will be $615,000 and the median apartment price will be $405,000 by June of 2021.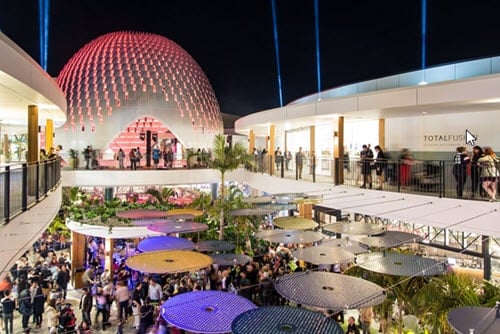 Which Brisbane suburbs are best for property investors?
If you're an investor and you're excited by the prospect of 11 per cent price rises, then you're probably wondering exactly where to look at in order to grab a piece of the action.
Logan Reserve is definitely a place to watch. It currently has a median price of $433,000, but this is set to rise by 13.7 per cent by 2023. Rental properties in this suburb offer yields of 4.8 per cent.
Redland Bay has a median price of $560,000 for houses, which is expected to rise by 14.4 per cent in the coming years. With a rental yield of 4.4 per cent, it's also an attractive prospect for investors who are looking to let out a property with a view to selling down the line.
Without a doubt Chermside, with a median price of $590,000 and an expected rise of 23.10 per cent by 2023, is a hotspot. The Chermside Westfield shopping centre is pictured above.
Chermside is nine kilometres north of the city, but it has good transport links and lots of local amenities. Rental yields are good there, too, ranging from 3.5 per cent to five per cent.
Compare home loans from Australia's banks and other lenders and keep up to date with the latest interest rates outlook at InfoChoice.