Car loan rate update: January 2020
"Car loans now have home loan-like rates"
The car dealership may not be the best place to finalise your car finance because banks, credit unions and online lenders are slashing rates to grab business.
The car salesman or woman may not be offering the best finance deal now available across the market, in January 2020. Some car dealers have enticing sounding deals on finance that only come with the car they want to sell you.
Lender's car loan sales departments are under pressure because vehicle sales in Australia are feeling the pinch from restrained consumer spending and cautious levels of business investment.
Some lenders are responding by cutting car loan and personal loan rates to under five per cent per annum.
The car salesperson may not have the best car finance deal in Australia
InfoChoice now lists car loans and unsecured personal loans suitable for buying a used car, with fixed rates starting from 4.19 per cent pa (comparison rate 4.73 per cent pa) for three or four years.
You can sort out your car finance yourself online, right now. Let's compare the best car loan deals now available on InfoChoice. InfoChoice list loans and accounts from 145 banking and lending institutions in Australia.*
The best car loans in Australia for you might be available online with approval within a few minutes. The best car loan for you might be a low fixed rate locked in for five years, or something more flexible.
First, the top low-rate car loans in January 2020:
Four top fixed-rate rate car loans now listed on InfoChoice:
Five top variable rate car loans now listed on InfoChoice:
Variable car loan interest rates are also very low in January. Variable car loan rates now start at 4.45 per cent pa (comparison rate 4.65 per cent pa).
Car loan rates under five per cent are amazing in Australia. And many other lenders have fully featured loans with flexible repayment terms and variable rates for between five and ten per cent per annum.
For example, NRMA / RACV / RACQ have FAST ONLINE LOW RATE car loans for NEW CARS with comparison rates starting at 6.39% pa.
NRMA / RACV / RACQ have FAST ONLINE LOW RATE car loans for USED CARS with comparison rates starting at 7.70% pa.
Harmoney have car loan rates starting at 6.99 per cent pa (comparison rates from 7.83 per cent pa) and going up according to the risk profile of the borrower.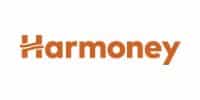 If you are looking for a car loan for a borrower with bad credit or a low credit score, Harmoney may be able to assist you.
Harmoney's Unsecured Personal Loan is for borrowers with bad credit, average credit scores, marks on their credit report, previous bad credit history and for borrowers who don't qualify for Harmoney's Personal Loan for Excellent Credit.
"Car loan rates have fallen significantly over the last year as lenders are under pressure," said Vadim Taube, CEO of InfoChoice, Australia's leading financial comparison website.
"Car sales are in the doldrums," said Vadim, "and car loan providers are competing for each and every borrower."
"Borrowers have a great choice of plenty of great low-rate car loans from the banks, other lenders and the credit unions.
"While the credit unions have traditionally been a home for some of the lowest rate car loans, the big banks are also offering some low competitive rates," said Vadim Taube.
Compare Big Bank car loan rates January 2020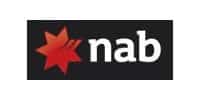 NAB has personal loans suitable for purchasing a second-hand car with rates set at 10.69% pa (comparison rate 11.58% pa).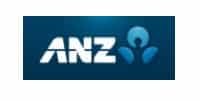 ANZ has Fixed Rate personal loan rates set at 12.45%pa (comparison rate 13.32 %pa).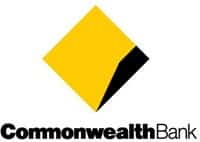 Commonwealth Bank has secured car loans from 8.49% pa (comparison rate 9.45% pa).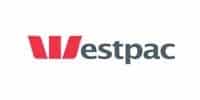 Westpac also has car loan rates starting from 8.49% pa (comparison ate 9.67% pa).
InfoChoice Editor's Pick: Our Top Car Loan for January 2020
This month Moneyplace has their best rates set at 7.65 per cent pa (comparison rate) with rates set according to the risk profile of the borrower.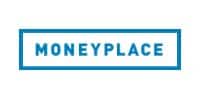 Moneyplace has a fast, easy, online loan application and you can get an answer in minutes. Moneyplace let's you choose an amount and term for the loan but your application will be assessed on your ability to make the repayments. You can compare these loan rates with other interest rates in the Australian car loan market at InfoChoice.
* listed on InfoChoice's database of 145 institutions in Australia.
InfoChoice compares financial products from 145 banks, credit unions, authorised deposit-taking institutions, non-bank lenders and other financial product providers in Australia. InfoChoice does not compare every product in the market. Some institutions may have a commercial partnership with InfoChoice. Rates are provided by partners and taken from financial institutions websites. We believe all information to be accurate on the date published. InfoChoice strives to update and keep information as accurate as possible.
Comparison rate is based on a secured loan of $150,000 over the term of 25 years. WARNING: These comparison rates apply only to the example or examples given. Different amounts and terms will result in different comparison rates. Costs such as redraw fees or early repayment fees, and costs savings such as fee waivers, are not included in the comparison rate but may influence the cost of the loan
InfoChoice is a leading Australian comparison website for retail banking and personal finance products. We've been helping Aussies find great offers on credit cards, home loans, savings accounts, term deposits, personal loans and car loans for over 25 years. Our mission is to help consumers make an informed purchasing by bringing together the most comprehensive list of financial products on the market today.
At InfoChoice, we strive to be:
• Comprehensive. We compare more than 3500 individual products from 145 providers within Australia to offer you the best value.
• Informative. We know how important it is for you to crunch the numbers before buying. Our calculators help you understand the cost of different products over the long term and show you the potential savings.