InfoChoice Review of low rate car loans in December 2019
There are so many car loan options available in Australia, you could get confused, especially if you're a new driver. To make things easier, here's a guide to finding a loan that'll suit you and your circumstances.
Fixed or variable rate?
One of the first things you'll see when you hit up your favourite comparison site is that some loans are fixed rate and some are variable. This isn't an inconsequential difference, as the type you select can have a big effect on the amount you end up paying back.
Fixed rate car loans
With fixed car loan interest rates, your rate stays the same throughout your repayment period. This means that you'll know exactly how much money you'll pay in interest.
The common downsides of a fixed rate loan are that you'll probably face an early repayment fee, and possibly extra fees for overpayments.
Variable rate car loans
With these deals, your interest rate could go up or down and you can often make extra payments over the term of the loan.
What to look for in a car loan
Every loan on the market will differ. There's no one "best car loan in Australia", as every consumer is different, but here's what you should focus on when you're comparing.
The interest rate
The most important feature. Check out the comparison rate before adding a product to your shortlist, as well as how much extra you could pay for early or additional repayments.
The fees
Most loans involve an application or establishment fee, with many more charging a monthly fee. An ongoing $10 fee might not seem like much, but if you've agreed a five-year term then that's an additional $600.
The early repayment penalty
If you think you might pay off the loan ahead of schedule then check out what, if any, charges you'll face. Some loans have low or no fees for early repayment while others carry quite hefty penalties.
Five low rate car loans in December 2019
NRMA's Fast loan, Low rate, New car loan offers approval within 5 hours on loans up to $100,000 over terms up to 7 years. This loan has a current rate (in December 2019) starting at 5.69 per cent pa (comparison rate 6.39 per cent pa).
Harmoney's Unsecured Personal Loan has interest rates starting at 6.99 per cent pa (comparison rate 7.69 per cent pa) and is suitable for the purchase of a second hand vehicle.
This loan has a maximum amount of $35,000 and maximum loan term of 5 years.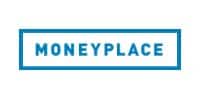 Moneyplace's Unsecured Personal Loan (Excellent Credit) has a comparison rate of 7.65 per cent pa and maximum loan amount of $45,000.
The Bank Australia Low Emission Vehicle Loan offers borrowers a fixed interest rate of 5.45 per cent p.a. (comparison rate also 5.45 per cent p.a.) on loans starting from $1,000 with terms between one and seven years. If it's a vehicle that meets the lender's low emission criteria, you'll have the $150 establishment fee waived. You can make extra payments but there's no redraw facility.
The Loans.com.au Clean Green Car Loan offers a fixed interest rate of 4.19 per cent p.a. (4.73 per cent p.a. comparison) to people looking to borrow amounts between $5,000 and $100,000 for three to five years.
There's an upfront fee of $400 and an early repayment fee of $700. There's a 0.70 per cent discount on the interest rate for vehicles meeting the lender's green criteria.
Compare car loans from banks and other lenders at InfoChoice.
The products compared in this article are chosen from a range of offers available to us and are not representative of all the products available in the market and influenced by a range of factors including interest rates, product costs and commercial and sponsorship arrangements
InfoChoice compares financial products from 145 banks, credit unions and other financial institutions in Australia. InfoChoice does not compare every product in the market. Some institutions may have a commercial partnership with InfoChoice. Rates are provided by partners and taken from financial institutions websites. We believe all information to be accurate on the date published. InfoChoice strives to update and keep information as accurate as possible.
The information contained on this web site is general in nature and does not take into account your personal situation. Do not interpret the listing order as an endorsement or recommendation from us. You should consider whether the information is appropriate to your needs, and where appropriate, seek professional advice from a financial adviser. If you or someone you know is in financial stress, contact the National Debt Helpline on 1800 007 007.