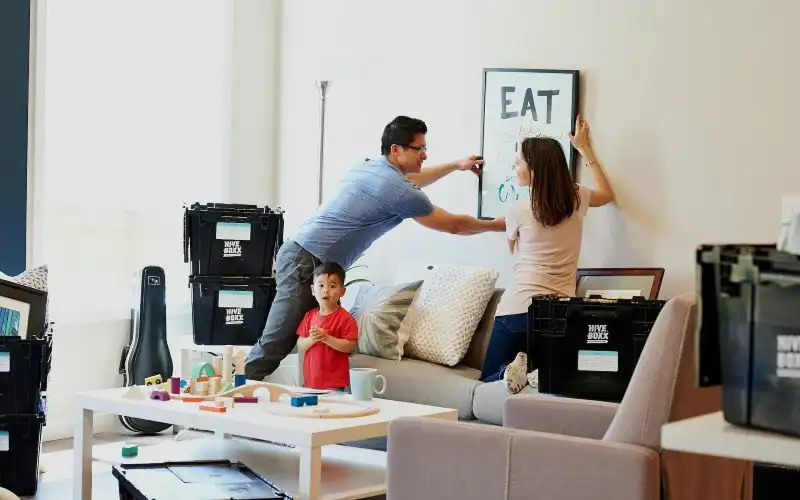 Research from buyers agency InvestorKit suggests there is little relief ahead for Australian tenants already struggling with rental increases over the past three years.
The data suggests more annual double digit percentage rental increases are a real possibility, as strong migration numbers combine with low levels of residential construction and more investors selling up.
Australia's largest capital cities could see particularly intense pressure, with the majority of migrants heading to the likes of Sydney and Melbourne.
Meanwhile, more modest growth is expected in Hobart and the ACT, which had the lowest vacancy rates and highest rental growth in 2022's equivalent report.
InvestorKit head of research Arjun Paliwal says there are several factors driving the issue, and added his voice to the chorus within the property industry calling policies that limit landlord's earning potential counter productive.
"Today's rental crisis boils down to supply and demand issues," Mr Paliwal said.
"Increasing regulatory and lending restrictions, back-to-back rate hikes and investor sales, rising costs of living and property maintenance, and an uncertain economic environment are all factors dampening investor sentiment in the Australian property market.
"While there is no doubt Aussies are hurting from rising rental and living costs, blaming the landlord is not the solution.
"In the near-term, Australia's rental supply, especially in capital cities, will be further tightened until investors start purchasing more actively, construction improves and household sizes shift up due to cost pressures," Mr Paliwal said.
The research team identified the five capital cities and fifteen regional areas where rental increases are likely to be felt most acutely over the next couple of years.
Annual rent in these areas could be set to go up by $2,600 to $3,900 in the next couple of years.
Capital cities
Sydney
Overseas arrivals into Australia tend to be heavily concentrated towards our largest cities.
Historical data suggests about 30% of migrants end up in Sydney, with international students in particular gravitating to the NSW capital.
According to InvestorKit, the twelve months to April 2023 saw 218,810 migrants on student visas move to NSW, with the majority of universities around the Greater Sydney area.
Most recent estimates suggest vacancy rates in Greater Sydney are at around 1.1%, but the number of new residential construction projects approved is equivalent to just 2.44% of the existing housing stock.
This figure was above 3% until 2020, which coincided with the rate of rental increases in Sydney beginning to rise.
Melbourne
It's a similar story in Melbourne, where vacancy rates have reached historic lows of 0.9%.
Greater Melbourne took in 32.4% of migrants to Australia in the 2018/19 financial year, the largest proportion of anywhere in Australia, and numbers during the current surge continue to be robust.
Brisbane
Over the past decade, rent in Brisbane has increased 44.7%, higher than the average capital city growth.
The most recent ABS figures on population growth suggest Brisbane has the fastest growing population of Australia's capital cities, while InvestorKit say it also has the highest net internal migration in the nation.
The number of new dwellings approved for construction in Brisbane is about 2.59% of the existing housing stock, which is likely to be insufficient given the existing supply is already tight and demand is expected to stay strong.
At the same time though, research from RACQ this week found nearly one in four Queenslanders aged between 18 and 34 intend to buy a home in the next twelve months.
A surge in buying decreases the pool of renters, which would help ease pressure, but RACQ also found about a third of young Queenslanders are currently unable to save for the future, so tenants in Brisbane shouldn't be counting on this.
Adelaide
The past ten years have seen average rent in Adelaide go up by nearly 50%.
InvestorKit's report identified a growing trend for internal migration to South Australia and Western Australia, with job opportunities, affordability and lifestyle attracting people from across the country.
As of May '23, vacancy rates in Adelaide were just 0.40% according to InvestorKit
Perth
Finally, having seen annual rental increases of 16.1% over the year to May '23, Perth could be set for continued growth.
Vacancy rates were at 0.4% as of May '23, while both internal and external migration to the WA capital are rising robustly.
The regions with strong rental growth expected
InvestorKit also highlighted these 15 areas outside of the major cities where rental growth is expected to be particularly high.
| | | | |
| --- | --- | --- | --- |
| Region | State | Vacancy rate (May '23) | Annual rent growth (year to May '23) |
| Upper Hunter | NSW | 0.3% | 12.5% |
| Tamworth | NSW | 0.9% | 9.3% |
| Woollongong | NSW | 0.6% | 6.6% |
| Newcastle | NSW | 1.0% | 8.2% |
| Shepparton | VIC | 0.3% | 10.8% |
| Townsville | Queensland | 0.5% | 9.8% |
| Mackay | Queensland | 0.6% | 8.9% |
| Burnett | Queensland | 0.3% | 10.6% |
| Granite Belt | Queensland | 0.2% | 18.8% |
| Toowoomba | Queensland | 0.9% | 15.0% |
| Rockhampton | Queensland | 0.6% | 9.5% |
| Barossa | South Australia | 0.1% | 18.5% |
| Murray Mallee | South Australia | 0.5% | 20.7% |
| Limestone Coast | South Australia | 0.8% | 12.5% |
| Bunbury | Western Australia | 0.3% | 16.7% |