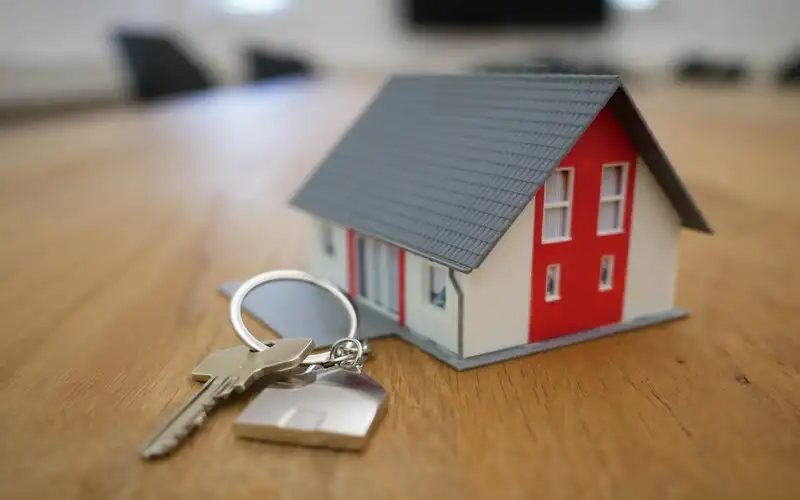 Shared equity schemes shave years off home buying journey
Hundreds of home buyers have partnered with the NSW Government to purchase property under the state's shared equity scheme
The Federal Government recently announced its nationwide shared equity scheme, Help to Buy, will launch next year
Such schemes see a government buying up to 40% of a home purchased by an eligible buyer and realising a portion of any capital gain on the home's eventual sale
Bendigo Bank, one of two lenders involved with the NSW Shared Equity Program, has helped nearly 300 home buyers enter the market in partnership with the state government.
"In many cases, shared equity schemes have allowed our customers to realise their dream of homeownership years before they would have been able to make it a reality going it on their own," said Richard Fennell, Bendigo Bank chief customer officer of consumer banking.
Last month, the Albanese Government announced its Help to Buy shared equity scheme will be open to as many as 40,000 home buyers nationwide next year.
Under shared equity schemes, a government will pay for and own a portion of a property otherwise purchased by a typical buyer.
When the property is sold, the government will typically receive a share of any capital gain realised proportionate to its stake.
In the meantime, a buyer could potentially find themselves eligible for a better interest rate on a smaller home loan and able to dodge lenders mortgage insurance (LMI).
Like the NSW program, which launched in January, the federal scheme will see the government purchasing up to a 40% stake in homes bought by eligible Australians.
The NSW program is available to key workers such as nurses and teachers, single parents, and singles over the age of 50, while the federal program is offered to low- and middle-income earners, single parents, mature-aged women, and long-term renters.
Victoria's Homebuyer Fund provides a similar proposition, with the state government offering to purchase up to 25% of a property on behalf of an eligible buyer with a 5% deposit, or 35% of a property for Aboriginal or Torres Strait Islander buyers with a 3.5% deposit.
So far, Bendigo Bank has helped 294 customers buy through the NSW scheme, while 349 customers have been approved to do so.
The average customer taking advantage of the scheme is nearly 34 years old with an income of $66,766 if single or $47,860 and $27,252 if part of a couple.
Penrith, Liverpool, Gosford, Kingswood, Arncliffe and Coffs Harbour are the most popular suburbs for buyers using the NSW shared equity scheme.
Meanwhile, recent research from PropTrack found the NSW property market is among the nation's least affordable, with median income households able to afford just 7% of homes sold over the last year.
That's compared to 13% of homes sold across Australia – marking the lowest share on record.
The data business also found an average income household would need to save for five and a half years to secure a 20% deposit.
"We know shared equity schemes aren't for everyone, but with higher property prices presenting challenges for many Australians trying to save a deposit, we're seeing more customers turn to shared equity as an alternative," Mr Fennell said.
"We're a fierce advocate for any program which will lead to more Australians owning their own homes and we're here to help find the best solution for house hunters in NSW."
But, while there are plenty of benefits to be realised from shared equity schemes, they also offer some notable downsides, PRD chief economist Diaswati Mardiasmo told InfoChoice.
She said that the schemes still allow buyers access to first home owner grants and benefits and typically let them purchase either a new or existing property, giving them the option to dodge the currently hot construction market.
Still, those considering the scheme might be put off by the prospect of the government owning a stake in their home and sharing any profits.
"This can be unattractive to some, especially if you have bought a fixer-upper due to the availability of properties within set price-caps, have done your own renovations to the property, and then you sell it at a higher price later due to your renovations," Dr Mardiasmo said.
On top of that, shared equity schemes often limit which banks a buyer can access finance through, thereby reducing their ability to shop around for the best deals.
"Yes you may get into the property market quicker and with no LMI, but you might be paying a higher interest loan," she said.
"Price caps are another disincentive … They can limit your choices and you may find yourself comprising more than you wanted to – whether on property type or location."
Housing supply, not housing demand
Often being left out of the conversation, however, is the point that the current housing crisis is mainly born from a lack of supply, rather than demand.
"These schemes work well when there is a lot of housing supply already constructed or in the pipeline of being constructed, and when there is a balance between established stock being advertised and people wanting to buy them," Dr Mardiasmo said.
"At present, we are seeing properties getting multiple offers, being sold in a matter of days, and higher auction results.
"With price caps also being lower than current median prices, more often than not first home buyers using these schemes are being outbid or out-offered."
Further, first home buyers making the most of shared equity schemes might see themselves more vulnerable than others entering the market.
"They are being assessed as if they are 'standard' 20%-to-25%-equity buyers, but they don't actually have that equity – a large portion came from the government.
"So it puts them in a very vulnerable position if anything changes with the cash rate or impacts the amount they have to pay in repayments."
Image by Tierra Mallorca on Unsplash.