Top home loans for refinancers in February 2020
Refinancing is easier with InfoChoice.
Are you scared of refinancing?
There's no need to fear the process of comparing and finding a new home loan to replace your existing loan. You can do most of the work from home, in comfort.
You can compare 1800 home loans at InfoChoice and click straight through to the best deals available in February ….
Refinancers are in the best position to take advantage of competition between lenders and score a lower rate. The best home loan for refinancers is the one that best suits your particular and personal financial situation. That includes:
The amount of equity you have in your home. The is the current assessed market value of the property minus what you still owe on the mortgage.
Your household income
Your expenses and total debts.
How much can I save by refinancing?
The short answer to this is – a lot. Thousands of dollars over the life of the loan.
A small reduction in interest rate can translate to big reductions in repayments. Use a refinancing calculator to work it out.
Refinancing a fairly typical $300,000 25-year mortgage from 4.0% pa to 3.0% pa could save the borrower almost $50,000 according to the InfoChoice Refinancing Calculator.
Under this scenario, monthly repayments fall $161 from $1,583 to $1,422.
InfoChoice's best home loan refinancing deals February 2020.
Athena is an online lender for refinancers, both owner occupiers and investors with highly competitive rates for borrowers with good credit ratings.
Athena has variable home loan rates (P&I) from 2.84% pa (comparison rate 2.80% pa) and interest-only rates for up to five years of 3.34% pa (comparison rate 2.99% pa).
Check out Athena Home Loan's current interest rates or a review of Athena Home Loans at InfoChoice.
Aussie Home Loan's Activate Prime Full Doc for LVRs over 75% (Ts & Cs) has a current variable rate of 3.09% pa (comparison rate 3.12% pa) with offset and redraw. There is no application fee on this loan.
Check out Aussie Home Loan's current interest rates at InfoChoice.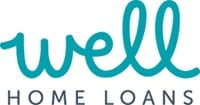 Well Home Loan's Well Balanced Home Loan allows LVRs up to 90% (for a higher rate). The current Well Balanced rate for up to 80% LVR (P&I, OO) is 2.72% pa (comparison rate 2.75% pa). Well's rate for up to 90% LVR is 2.92% pa (comparison rate 2.95% pa).
Check out Well Home Loan's current interest rates at InfoChoice.

The Suncorp Back to Basics Owner Occupied (P&I) home loan for up to 90% LVRs has a variable rate of 3.03 per cent pa (comparison rate 3.04 per cent pa).
There are no establishment fees and no ongoing fees plus discounts and you get access to rewards through the Suncorp benefits scheme.
Check out Suncorp Bank home loan interest rates at InfoChoice.

UBank's UHomeLoan has rates starting at 2.84% pa (comparison rate 2.84% pa) with no application fees, no monthly fees and no annual fees.
This loan is for owner – occupier refinancing with an existing LVR of 80 per cent or lower.
The minimum loan amount is $100,000 and you may get a further discount for loans of over $200,000. Check out UBank's home loan interest rates at InfoChoice.
Compare these home loans with 1800 other home loans from Australian banks, credit unions and other lenders.
This article is not intended to be financial advice. Seek personal professional advice before making financial or investment decisions.
The products compared in this article are chosen from a range of offers available to us and are not representative of all the products available in the market and influenced by a range of factors including interest rates, product costs and commercial and sponsorship arrangements
InfoChoice compares financial products from 145 banks, credit unions and other financial institutions in Australia. InfoChoice does not compare every product in the market. Some institutions may have a commercial partnership with InfoChoice. Rates are provided by partners and taken from financial institutions websites. We believe all information to be accurate on the date published. InfoChoice strives to update and keep information as accurate as possible.
The information contained on this web site is general in nature and does not take into account your personal situation. Do not interpret the listing order as an endorsement or recommendation from us. You should consider whether the information is appropriate to your needs, and where appropriate, seek professional advice from a financial adviser. If you or someone you know is in financial stress, contact the National Debt Helpline on 1800 007 007.