What is a notice saver account?
Notice saver accounts are a hybrid term deposit and at–call savings account, offering a bit more flexibility to savers than a term deposit and a competitive rate.
How do notice saver accounts work?
When you open a notice saver, you decide how much notice you agree to give the bank when you withdraw funds. While this isn't as instant as an at–call savings account, it's faster than a term deposit, which could see your money locked away for years.
With notice savers, you can usually choose from a 30 or 31-day, 60-day or 90-day notice period. The longer your notice period, generally the higher the interest rate will be.
If you like to dip into your savings occasionally, then a 31 day notice period might suit you, whereas if you're confident you won't make any withdrawals, the 90 days might suit you more.
Some notice saver accounts to consider
If you're now thinking about opening a notice saver account, then here are some examples of products on offer in Australia now.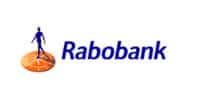 Rabobank Online Savings Notice Saver Accounts
Rabobank offers a range of notice saver accounts:
Rabobank Online Savings Notice Saver 31
Rabobank Online Savings Notice Saver 60
Rabobank Online Savings Notice Saver 90
The Rabobank 31-day account is currently paying a variable rate of 1.75 per cent p.a. as long as your saver is linked to a Rabobank Online Savings HISA. The Rabobank 60-day notice saver rate is currently 1.80 per cent pa and the 90-day account is paying 1.95 per cent pa.
There's no minimum opening balance requirement or monthly fees and there's in–branch, online and telephone banking services. You can also open a joint account but you must be aged 16 or over to open on of these accounts.
None of the Rabobank notice savers require minimum deposits and the interest rates are applied to balances up to $250,000.
Rabobank also offer one of Australia's market-leading at-call savings accounts that can be linked to an account at any other Australian bank or credit union. The Rabobank Online High Interest Savings Account has a 4-month introductory rate of 2.50 per cent pa and a base rate of 1.05 per cent pa.
ANZ Advance Notice Term Deposit
This is a similar sort of hybrid to the Rabobank Notice Saver Accounts. ANZ Advance Notice Term Deposits let you can choose how long you want your money to be in the account for, from seven days to five years.
Currently you'll get variable interest rates between 0.70 per cent p.a. (for seven days) to 1.35 per cent p.a. for five years. The minimum deposit is $5,000 and the maximum is $4,999,999.
AMP Bank offers customers the opportunity to earn a higher ongoing rate on their range of at-call savings accounts by opting into a 31-day notice period. Savers who opt in are currently getting a variable rate of 1.75 per cent pa.
AMP allows up to two withdrawals (minimum $500 each) per month as long as the required notice has been given. The 31-day notice deal can be applied to the following AMP savings accounts:
AMP Cash Manager—high interest investment account
AMP Access Account—fee-free everyday account
AMP Saver Account—high interest savings account
Offset Deposit Account—home loan offset account.
Comparing notice savers
These financial products have several features that make them attractive to savers, so when you're comparing notice savers, you should look at:
The notice period
This is about striking a balance between your future financial needs and getting the best interest rates. The longer your notice period, generally higher the returns will be.
The interest rates
If you're looking to save hard or towards a particular goal in a set time period, then you need to look for the longest notice period that you're comfortable with.
You can make further deposits
Another advantage of a notice saver is that, unlike a term deposit, you can add more funds, helping you to reach your goals sooner.
How often the interest is calculated
Savings accounts that calculate interest daily but make a deposit monthly offer better returns as there's always "new" money for compound interest to work on.
The minimum deposit requirement
Many savings accounts have a minimum deposit requirement, so you need to make sure you can meet it.
Can the account be linked to your transaction account?
Most high interest savers need you to link a transaction account to them for ease of use and to receive any interest earned. If your notice saver is with the same bank this should be seamless, but if it's with another provider you may or may not be able to link the two.
The advantages and disadvantages of having a notice saver account
The advantages
You'll get better interest rates with a notice saver than you will with an at–call savings account.
You can deposit more money into a notice saver, whereas once a term deposit is funded, it's locked until maturity.
You have more flexibility to withdraw money or to move some or all of your funds into another investment vehicle. With a term deposit, you have to wait until maturity, unless you're prepared to pay fees.
The disadvantages
Although you have more access to your money than with a term deposit, you'll still need to wait at least 31 days for your withdrawal.
Your notice saver may well have a variable interest rate, whereas the interest rate on a term deposit is fixed. If the cash rate falls while your money is in the account, growth could stall.
What to think about before opening an account
You should always think about your financial goals and aims before taking on any type of financial product so that you choose the right product for you and your needs.
If you want high interest rates and you have a longer time frame – you're saving up for a home deposit, for example – then a term deposit might offer you better rates and returns.
If you think you might need rapid access to savings and you don't have any other way to raise emergency cash, then splitting your saving between a notice saver and an at–call savings account may well be the way to go forward.
Compare term deposits and savings accounts from Australian banks, credit unions and other institutions at InfoChoice.
The products compared in this article are chosen from a range of offers available to us and are not representative of all the products available in the market and influenced by a range of factors including interest rates, product costs and commercial and sponsorship arrangements
InfoChoice compares financial products from 145 banks, credit unions and other financial institutions in Australia. InfoChoice does not compare every product in the market. Some institutions may have a commercial partnership with InfoChoice. Rates are provided by partners and taken from financial institutions websites. We believe all information to be accurate on the date published. InfoChoice strives to update and keep information as accurate as possible.
The information contained on this web site is general in nature and does not take into account your personal situation. Do not interpret the listing order as an endorsement or recommendation from us. You should consider whether the information is appropriate to your needs, and where appropriate, seek professional advice from a financial adviser. If you or someone you know is in financial stress, contact the National Debt Helpline on 1800 007 007.