Which bank is best for students in Australia
If you're moving to Australia for study then one of the most important things you need to do is to open a bank account that will serve all your purposes. You'll need an account that you can use as a transaction account for everyday purposes, as well as for sending and receiving overseas money transactions and for paying rent and bills.
You need to work out which bank offers the best account for you and your particular lifestyle before you approach it to open the account.
Comparing student bank accounts, savings accounts, and credit cards features is exactly what you need to do, so here is a list of the banks that offer transactional accounts:
Spending time on a comparison site is the best way to narrow down your options for banks in Australia. You should also look at savings accounts and credit card too. There are lots of great student bank accounts in Australia, so here are some of the best ones.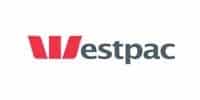 This account is ideal for full–time students who are looking for an account with one of the Big Four banks that's fee–free.
You can open the account online up to 12 months before you arrive in Australia, transfer money from all over the world and shop online – very securely – with your Mastercard debit card which is linked to the account. Westpac has great mobile banking services so you can manage your money while you're in transit or out and about via an app.
What's really useful is that you won't pay any fees for withdrawing money from any major bank in Australia – Westpac, CommBank, ANZ, NAB, Bank of Melbourne and BankSA. You can also have unlimited free transactions online, as well as over the phone, via BPAY and in–branch.
While you can use ATMs in Australia for free, if you use an ATM overseas, it'll cost $5 and a three per cent foreign exchange fee.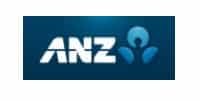 Coming as it does with no account fees, the Student Access Advantage is ideal for younger students, especially teenagers. It's very secure and keeps funds safe while still allowing the holder easy access for daily spending and transactions.
To keep the account open, students will need to be full–time and to show a valid student ID card to an ANZ agent at the start of every academic year.
As with the Westpac account, you can use it for overseas withdrawals, but they'll cost $5 in fees and have a three per cent commission applied.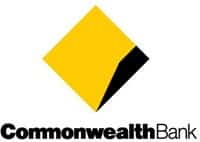 You can open an account with Commonwealth Bank if you're due to arrive in Australia within three months. There are no monthly fees, which is great for students looking for a simple transaction account. There's also a debit card with this account, which you can use either online or in shops; it also gives you special offers and competitions.
When you join CommBank, you'll be offered a free financial health check that will help you to identify your needs and the best banking services for them. You can also use the CommBank app and Spend Tracker to keep an eye on your spending and budget.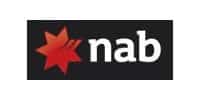 This account does exactly as it says on the tin. It's a classic, everyday transaction bank account with no monthly fees, no overdraft fees and no ATM fees from NAB and rediATMs
It's easy to get to your money with phone or online banking and you can also have a Visa debit card for use in shops where Visa is accepted.
The NAB Classic Banking account also allows holders to do their banking at any Australia post office branch.
When it comes to foreign transactions or withdrawals, there's the flat $5 fee and the three per cent commission, as with the Westpac and CommBank student accounts. However, this account gives holders the NAB Defence security seal so you have protection against fraud. It can also be linked to an NAB iSaver account so that you can save some of your funds and withdraw them later.
The Citibank Plus account is fee–free and if you use ATMs within the Citibank network (including Westpac, BankSA, St George and Bank of Melbourne) you won't pay to use them. The account comes with a Mastercard debit card that you can use wherever it's accepted and you can transfer money from any overseas country to any bank account anywhere in the world for free. If it's to another Citibank account, the transfer will be instant.
How to open a bank account in Australia
It's surprisingly easy to open a bank account in Australia, whether you're already resident there or if you're still overseas. Many of the bigger banks have dedicated departments for people coming in from overseas and so as long as you have all your documents available, it shouldn't take long at all.
Each bank has its own particular processes, but in general you'll need:
Your passport number
Your visa details and number
An email address, and
The date you'll be coming to live in Australia and the city you'll be living in.
Some banks need you to come into the branch in person to activate the account before you can start using it, while others will let you deposit money in from overseas (although you'll probably have to visit the branch to finalise the opening process and access the money).
If you're an Australian citizen or resident, you'll need two out of these three documents:
A passport with an appropriate visa
A driver's licence, and
If you don't have a passport or driver's licence yet then you can use your birth certificate or a national ID card. The bank you choose to open your account with will be able to advise you further.
The information contained on this web site is general in nature and does not take into account your personal situation. You should consider whether the information is appropriate to your needs, and where appropriate, seek professional advice from a financial adviser. If you or someone you know is in financial stress, contact the National Debt Helpline on 1800 007 007.