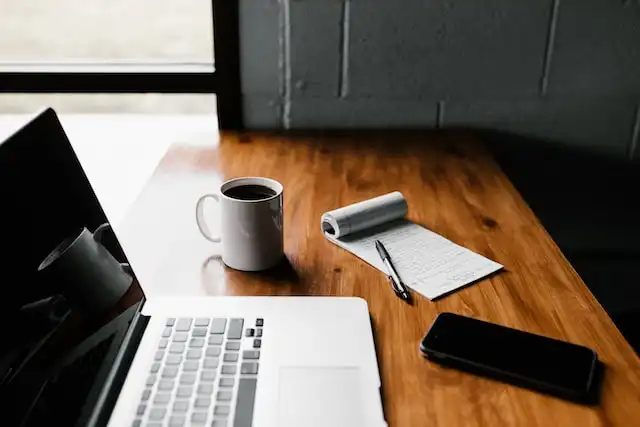 Looking for a new car involves lots of decisions and research and primary among these decisions is the type of loan you should get and how much you should borrow.
One of the first things you should do is to compare the loans on offer on the market specialised car loans and personal loans as well as their interest rates and fees.
There are pros and cons to both types of loans here.
Deciding between a personal loan and a car loan
The main difference between a car loan and a personal loan is that car loans are secured to the vehicle being financed and personal loans are unsecured. That means that a car loan provider can repossess your car if repayments are not made on time.
While you can use either a personal or a car loan to fund a vehicle, new or used, they're not the same and they don't work in the same way. Your decision will be based on what sort of vehicle you need, as well as how much you can afford and your future finances and plans. The main things to remember are that personal loans, even low rate personal loans, can be very different in their terms and conditions and that car loans can come with a lot more restrictions.
Here are five key points to consider:
Is your financial situation likely to change over the term of the loan?
If you're expecting a change in finances over the next few years you're planning a new baby, or buying a bigger house, even with one of the easy home loans available then a personal loan is probably better. Personal loans don't use your car as security, so you can retain the vehicle rather than have it repossessed.
Have you decided which car you want?
If you know what you want and how much you can afford then you're in a good position to open negotiations with lenders. If you know how much you want to borrow you can apply for pre-approval, which makes things even easier.
You can use the InfoChoice personal loan calculator to work out repayments and total cost of a loan over time here.
Is the car new or used?
While a used car might be cheaper, if it's got too many k's on the clock or isn't in great shape, then a car loan provider might not want to fund your purchase. This is when a personal loan comes in handy.
How's your credit rating?
There are bad credit car loans on the market, more so than personal loans, because your car acts as collateral. Not only are you more likely to be approved for a car loan than a personal loan in these circumstances, but you might get better interest rates, too.
Are you planning to make changes to the car?
If you want to modify the vehicle, even if it's just a respray, then a personal loan can cover this cost. A car loan probably won't let you add this extra expense onto it it's about the market value of the car on the day you buy it and nothing else.
Of course, once you've answered these questions, the next thing to do is to consult a comparison site to look at your best personal finance options. Make sure you use a loan repayment calculator when you compare personal loans and car loans, and also look at the annual percentage rate (APR) of each loan to work out what your total spend will be.
What are the main differences between car loans and personal loans?
Your exact terms will vary according to your lender, your credit score and the vehicle you're buying. Most lenders follow the same model, though, so your loan will be easy to predict.
Personal loans are a lot more flexible than car loans because they're not tied to the value of the car. You can also find them online and at credit unions; if you have a great credit rating, you can also get some attractive interest rates.
Lenders look at your rating more so with a personal loan because it's unsecured. They're relying more on your credit history to make their decision so sometimes they'll tack on a little bit more interest to cover their risk.
Personal loans take less time to apply for because you don't have to detail and put up the collateral (the car). All you need to declare is the purpose of the loan.
You can use the loan for pretty much anything, not just the car itself. If you want to change the paint job, or pay for your first year's tax, your loan can cover this. Car loans often won't.
Compare personal loans from Australia's major banks, credit unions and non-bank lenders here.
Car loans are meant to cover the cost of a vehicle and sometimes the related cost of registration and licensing. It's not a case of asking "How much can I borrow?" with a car loan. You get car loans from banks, dealerships or online just go with whatever works best for you.
Using your car as collateral usually gives you better interest rates; better than the ones on a personal loan; although you can ask "How much can I borrow personal loan provider?" when it comes to unsecured loans.
It takes longer to apply for a car loan as you have to supply the lender with the details of the car you're planning to buy, including make, model and condition. Lenders will usually give you enough time.
Car loans have more restrictions than your average personal loan. They're usually only used for the cost of the car, not modifications and so on. Additionally, if you're buying a used car, you'll probably have things like mileage limits to stay within.
Compare car loans from Australia's major banks, credit unions and other lenders here.
Your quick guide to finding the right loan
Your particular financial circumstances and needs will have an impact on the loans you can apply and qualify for. Compare the lenders you feel are most appropriate for you and create a shortlist of three or four, noting the term and the APR as these will make up most of the differences between your loans.
Work out the interest rate and the total costs by using a loan calculator.
Look at any special features of the loan the early repayment fees, or any discounts you can get and these could be tie-breakers between two very similar deals.
Pick out the two most affordable deals and apply to the best one first. Many lenders have a pre-approval facility so you can see if you'll get through and what your eventual rate will be.
Then make and submit your application and wait.
Deciding between a personal and a car loan can be quite a big deal, as you'll be paying it for a number of years, so take your time and don't apply for anything until you're sure you've got the right one.