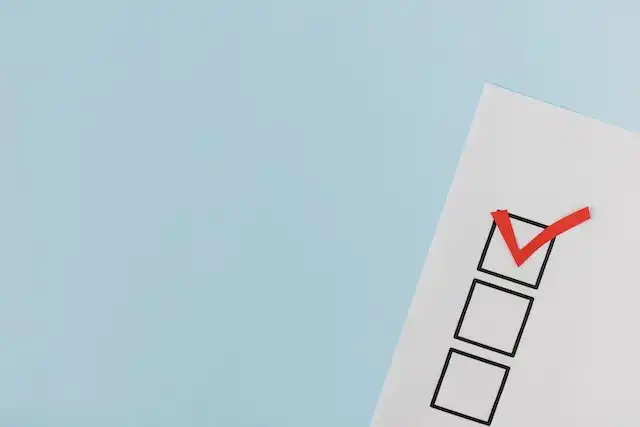 Whether it's a secured or unsecured personal loan, regardless of the loan amount, you'll need to meet certain eligibility criteria for your application to be processed. If you don't meet one or more criteria, it's best to avoid proceeding with your application, as every credit inquiry leaves a note on your credit report. A rejected inquiry can damage your credit score. While different lenders specialise in various areas such as offering personal loans for bad credit, most lenders will want to ensure you meet the following five areas of eligibility before approving your loan.
Personal loan eligibility criteria
Most lenders in Australia assess five main factors to establish eligibility, though each lender may have their own processes and criteria. It's crucial to know, understand, and meet these minimum requirements before starting your application.
1. Income
Almost all of Australia's lenders need you to have a steady income so that you can keep up with (at least) the minimum payments you'll have to make each month to pay back the loan and its interest. Some lenders will consider you even if you're on a low income (although you may only be eligible for smaller loans), while others ask for a minimum annual income before you can apply.
2. Employment
There's no discrimination against any job sector (as long as it's legal, of course), but many lenders prefer you to be in permanent employment. You can still find loans even if you're a part-time worker or you're self–employed, but there may be fewer options if you're casual, with smaller limits or other extra conditions.
Some lenders will approve you for a loan even if you're unemployed and receiving government benefits, however, you'll probably only qualify for smaller amounts as you have to show that you can service the loan on the income that you have.
3. Credit history
If your credit history is very good or excellent, with no negative hits such as defaults, late payments, or ancient overdrafts that never seem to diminish, then you'll look like a good prospect to lenders. Your credit score is a measure of how much risk the lender is taking to give you the loan and lenders don't like risks.
Even failing to pay an electricity bill or phone bill can look bad on your credit report. If you've always paid bills on time, repaid previous loans promptly and maintained a steady job, then you'll be more likely to be approved for a loan than someone with a history of missed repayments.
4. Loan security
The big difference between an unsecured and a secured personal loan is the security. That's not a play on words - the security is the assets that you can back the loan with. Good examples of secured loans include car loans and mortgages. In this case your car or home acts as collateral in the event you happen to default, so the lender feels safer when it comes to approving your loan application. An unsecured loan has no collateral involved, so the lender needs to use your credit score as the main factor when making a decision.
5. Assets, expenses and debts
You'll have to list your assets, expenses and existing debts when you make your application. This is because lenders use your income and outgoings (including debts) when they look at your debt–to–income ratio, or DTI. Having more income may raise your credit rating as long as you're not ploughing it all into repaying credit cards, overdrafts or a huge mortgage. It's about how much your disposable income is and how you handle it, not just about rocking up to the bank and asking "How much can I borrow?"
Your expenses are most often estimated and while you might be a few dollars out, lenders can look at how much you're spending on kindergarten fees and groceries and weigh it up against the averages from other borrowers. Never be tempted to massage figures.
Tips to boost your personal loan eligibility
Improve your Debt to Income Ratio
In line with responsible lending criteria, banks and lenders will look to lend to borrowers with a debt-to-income ratio of 40% or lower. This means that if the proportion of debt you have (existing personal, car or mortgage) is greater than a percentage of your income (in this case 40%), then the bank or lender will likely pull the pin on your personal loan application.
This falls under the guidance of the National Consumer Credit Protection Act 2009 (National Credit Act) which highlights that credit licensees must not enter into a credit contract with a consumer if the credit contract is unsuitable for the consumer.
Reducing your debt to income ratio can aid in boosting your personal loan eligibility. Methods to do this include revisiting your budget , allowing you to eliminate spending on wants as opposed to needs and putting that money towards repaying debts.
Earn a consistent income in stable employment
Banks or lenders may be view you as a flight risk if you're still in your three-month probationary period at your new job. Another issue may be earning different amounts each month, especially if the 'bad' months mean less than minimum wage and you have to use savings from the "good" months. This is particularly relevant for those self-employed, where income has the potential to fluctuate more often than not.
---
There is simply no guarantee that your loan application will be approved no matter how good your circumstances are, so make sure that you are optimising your chances and approaching the most appropriate lenders. Check out InfoChoice's personal loan comparison tools to help you compare the best personal loan rates across the market.