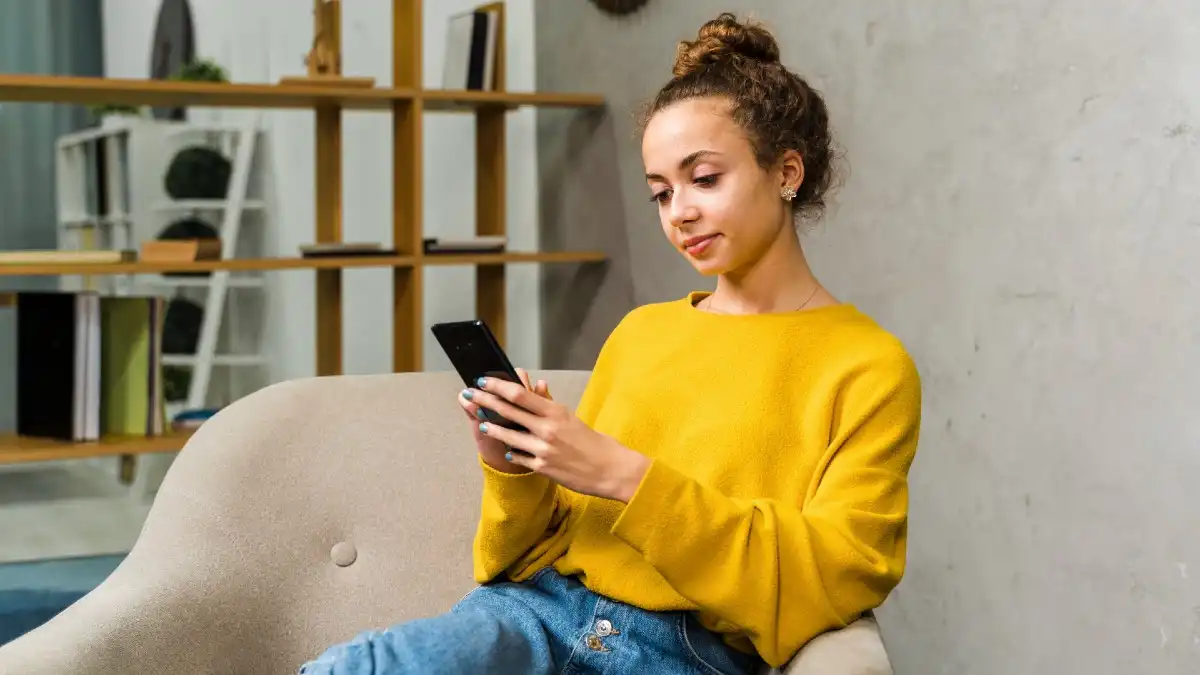 Commonwealth Bank's online brokerage, CommSec, has launched a new mobile phone app called CommSec Pocket.
CommSec Pocket is aimed at savers who perhaps have not yet made the leap into investing. CommSec Pocket aims to 'empower savers to take the next step with their money and start investing' said a statement from Commonwealth Bank today.
CommSec Pocket enables users to invest as little as $50 directly in the sharemarket via Exchange Traded Funds (ETFs). Many online brokers have a minimum first investment of $500.
CommSec Pocket offers automated regular investing, which is a lot like a regular direct debit to a savings account, except your regular deposit is being invested in shares.
CommSec says just 4 per cent of Aussies trade shares online each year. However, many more would like to be share traders, but haven't been able to make the leap from risk-free saving to share investing.
'Many people find investing in shares out of their reach or too complex,' said CommSec chief Richard Burns.
'We've broken down those barriers by significantly reducing the amount needed to get started, reducing the cost of investing as well as simplifying choice.'
What is CommSec Pocket?
CommSec Pocket is a new mobile phone app that makes investing in shares accessible to people who may not understand shares or may not be experienced in investing money.
CommSec Pocket gives savers and inexperienced investors an easy way to invest small amounts of spare cash into diversified Exchange Traded Funds.
How much does CommSec Pocket cost?
CommSec Pocket charges just $2 brokerage for trades up to $1,000. There are no ongoing or account keeping fees.
Other online brokers, such as CommSec, can charge around $20 per trade.
How does CommSec Pocket work?
You can set up CommSec to make regular trades for you or use CommSec Pocket to make single trades when you have cash to invest.
CommSec Pocket offers just seven simple, easy-to-understand investment options. You can't choose to invest directly in companies with CommSec Pocket.
All of the CommSec Pocket investment options are exchange traded funds, meaning your money is buying into a range of listed companies, not just one.
CommSec Pocket investment options are:
Aussie Top 200 - The biggest companies in Australia
Global 100 - Global blue-chips
Emerging Markets - Top companies in China, Taiwan, Korea and more
Aussie Dividends - Big Australian companies that pay dividends
Tech Savvy - 100 top tech and NASDAQ companies
Sustainability Leaders - Ethical investing with global climate change leaders
Health Wise - Healthcare, biotech, pharmaceuticals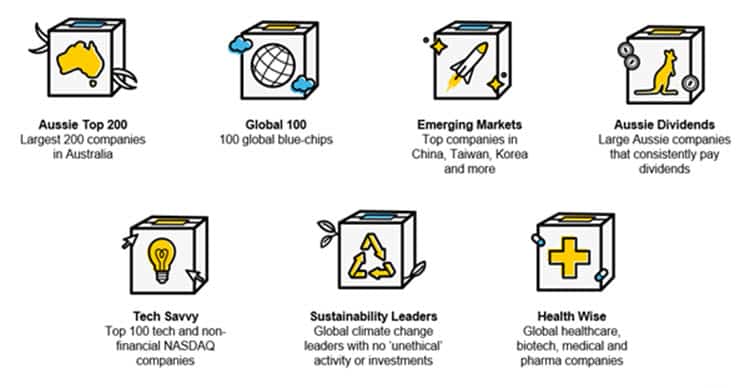 CommSec Pocket vs Savings Account
The top savings accounts are now paying a maximum bonus rate of around 2.5 per cent or below. The RAMS Saver account is now paying a max rate of 2.55 per cent pa, if you deposit $200 per month and make no withdrawals.
A saver putting away $50 per week for 12 months into a RAMS Saver account (and making no withdrawals) will contribute $2,650 and attract $34.07 in interest for a total balance of $2,684.07, according to the InfoChoice Savings Calculator.
An investor making a weekly purchase of $50 of shares in CommSec Pocket's Aussie 200 option will contribute the same $2,650 as the saver. They will be charged $104 in fees ($2 per trade) over 12 months.
But what will the investor have at the end of 12 months?
The investor using CommSec Pocket to purchase $50 per week of ETF shares will have a valuable share portfolio they can sell or keep for the future.
In the last 12 months, the S&P ASX 200 index has produced average returns of 8.15 per cent. Some ASX 200 ETFs have returned more than that in the last year. For example, Betashares' ASX 200 ETF has returned 11.71 per cent.
Past performance is not a reliable indication of what will happen in the future.
CommSec Pocket can be downloaded from the iOS App Store and Google Play Store. To use CommSec Pocket, customers must have a CommBank Transaction account and a CommSec ID or NetBank ID.
The information contained on this web site is general in nature and does not take into account your personal situation. You should consider whether the information is appropriate to your needs, and where appropriate, seek professional advice from a financial adviser. If you or someone you know is in financial stress, contact the National Debt Helpline on 1800 007 007.