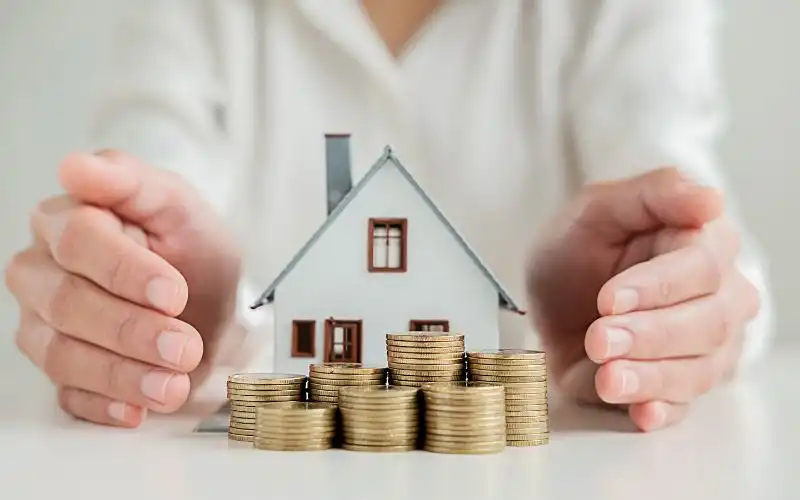 According to CoreLogic, the combined value of Australian residential real estate bounced back to $10t at the end of August — this is the first time that the value hit double digits since June 2022.
While the rate cuts slowed down the growth in house prices, recovery began as early as March this year, with values rising 4.9% through to the end of August.
The recent recovery has already offset around half of the downturn between April 2022 and February 2023 — during the period, national home values fell 9.1% from peak to trough.
Currently, home values are now just 4.6% below the peak in April 2022.
CoreLogic head of research Eliza Owen said the upward trend is surprising, given that the market is facing headwinds such as a cost-of-living crisis, low consumer sentiment levels, and the fastest rate hiking cycle on record.
"There are a few factors that may explain why housing values have continued to rise, despite seemingly unfavourable growth conditions," she said.
Ms Owen said Australians using their savings and equity could be one of the factors supporting the recovery.
"There may be some draw-down in savings, equity or profits from previous homeownership that is being used towards property purchases, as opposed to more borrowing," she said.
This could explain why home values have continued to rise while there is a fall in the value of residential lending through June and July.
"However, it is uncertain how long households can draw on savings to support purchases," Ms Owen said.
Citing figures from the Australian Bureau of Statistics, Ms Owen said the household saving ratio, which measures the ratio of net saving to net disposable income, has declined to 3.2% amid high inflation and debt costs. This is down from pandemic-record highs of 23.6% and represents a 15-year low.
Another factor driving house prices' recovery is the higher demand on the back of net overseas migration.
"Demand for housing is being pushed higher by a combination of returning overseas arrivals, and a drop off in overseas departures," Ms Owen said.
Over the past year, departures from Australia were down around a quarter from the pre-COVID average. Meanwhile, overseas arrivals increased slightly higher on levels seen in 2019.
"Combined with a persistently low average number of people per dwelling across the capital cities, this is pushing the need for housing higher, and may be contributing to more competitiveness for properties on the market, especially considering rental vacancy rates remain around record lows," Ms Owen said.
The constrained supply is also a crucial factor, with total listings volume remaining fairly low, even as new listings have started to increase in the lead up to the spring selling season.
Over the four weeks ending 3 September, total listings across Australia were at around 136,000, which is 23.4% lower than the previous five-year average.
However, Ms Owen said there remains uncertainty even while housing values have been consistently rising over the past six months.
"While there is a growing expectation that the RBA board is done hiking the cash rate, borrowing remains constrained by a relatively high serviceability buffer," she said.
"CoreLogic is expecting some heat could come out of the recent recovery trend toward the end of this year, while a more robust recovery in housing values will be limited until credit conditions loosen."
Photo by SUWANNAR KAWILA on Canva.